Here's our list of 10 Best Air Conditioner Brands In World which you can have, With the arrival of air conditioning, it has become a necessary item in our daily lives. The appliances produced by some of the best air conditioning manufacturers, including Panasonic, Daikin, and Samsung, are renowned for their beauty and long-lasting durability.
Rising global warming has resulted in an increase in the temperature of our beloved planet earth due to the significant shift in climate.
AC often known as air conditioners have become the essential aspect of daily life in such oppressive high temperatures.
With the help of an air conditioner, you can effortlessly regulate the humidity in inhabited space. These air conditioners operate on the HVAC process, which includes humidity control, ventilation, and air conditioning in the refrigeration cycle while the space is being cooled.
See whether your preferred air conditioning brand is included in this list or if you have a different preference. To evaluate these ac brands in this article, we employed a variety of matrixes. As a result, we have come up with this list of the top ten best AC manufacturing firms globally.
10. Trane Corporation
Trane Technologies is a global corporation headquartered in Ireland. It is a subsidiary of Ingersoll Rand, which was established in 1859. It is the world's oldest significant air conditioning brand, having been around for more than 150 years. It operates more than 99 production facilities across the globe.
On the other hand, North America is one of its most important markets. America's Most Trusted Air Conditioning Brand, Trane, has been honored to this honor for the last seven years running. Trane air conditioners are well-known for their high quality and durability.
Not only is there rivalry in the home air conditioning category, where it offers portable air conditioners, window air conditioners, and split air conditioners, but there is also competition in the commercial air conditioning segment. Compared to some other top AC manufacturers, Trane commercial air conditioners have a longer lifetime and are less difficult to maintain.
9. Midea
Midea is the biggest air conditioning brand in China and one of the most prominent air conditioning brands globally. The company has teamed up with Carrier in many countries to expand Midea's reach while using Carrier's extensive distribution network, including Brazil, Egypt, Argentina, Chile, India, China, and the United States.
It has had tremendous revenue growth over the previous years due to its skill in producing at cost-effective prices. It has become the number one air conditioning brand in many nations. This company has also made significant investments in the design component, which has resulted in the receipt of several design prizes, including the German Red Dot design award.
8. Haier
In the year 1984, the Chinese company Haier was established. It has risen to become the world's biggest producer of major household appliances within a few decades, commanding a market share of more than 10% in terms of total sales.
Haier made headlines in 2016 when it was already the world's best-selling home appliance company when it announced that it had bought one of the most well-known home appliance companies in the United States, GE Appliances, for an undisclosed sum. Consequently, Haier was able to improve its air conditioning capabilities significantly.
Haier products are well-known for producing decent-quality air conditioners at a reasonable price. All of the firms that we have included here have been carefully selected based on their market capitalization, product durability, customer satisfaction level, customer reviews, and their features and prominence in the worldwide market, among other factors.
7.  Whirlpool

In the United States, Whirlpool has been in business for more than 100 years. It became the first company to join the air conditioning industry in 1955 and hasn't looked back since.
Even though more than half of Whirlpool's income originates from North America, the company is very popular throughout Europe and the Indian subcontinent.
Whirlpool's 6th sense technology, which is employed in air conditioning systems, is one of the company's most sophisticated innovations.
It comes with a chip that is integrated inside the air conditioner. This technology accurately detects ambient humidity and subsequently communicates with the outside unit, resulting in energy-efficient operation of the system. For example, in the event of excessive humidity, it reduces the fan speed while increasing the pace of the condensation process to provide speedier cooling.
6. Samsung Electronics Co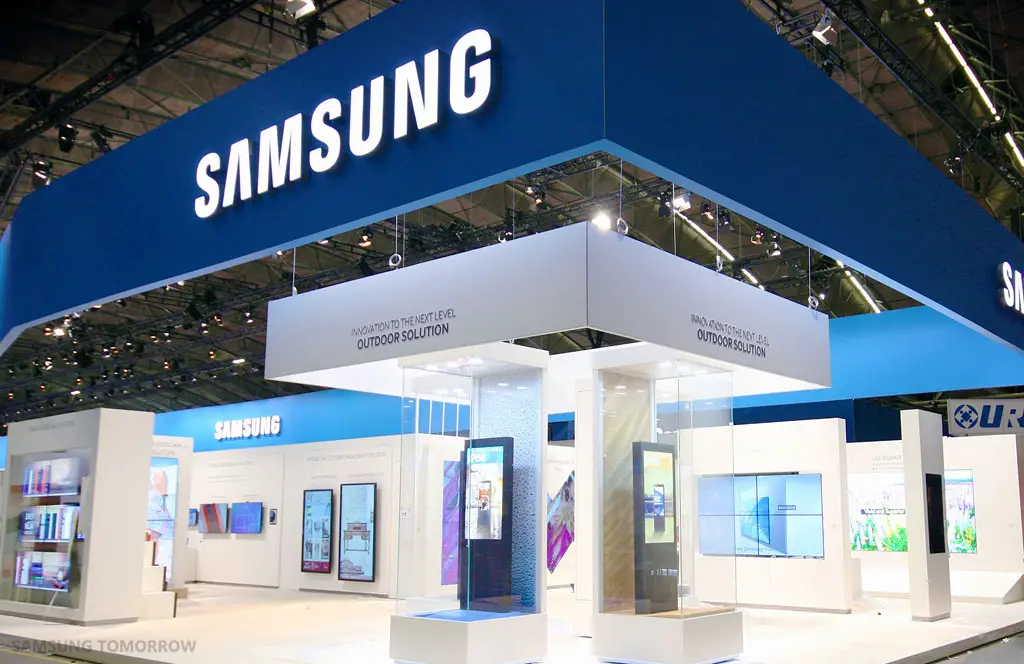 Apart from LG, another well-known maker of air conditioners worldwide is Samsung (Korea). Samsung has yearly revenues of over $200 billion.
A surprising number of people are unaware that it is one of the world's biggest makers of semiconductor chips and electronic components.
A few years ago, Samsung's electronic business joined with the company's air conditioning section. Samsung has used its expertise in electrical component manufacturing to make its air conditioners smarter. For example, the absence of people is detected for some time, Samsung's wind-free air conditioners switch into energy-saving mode.
Furthermore, high-end Samsung air conditioners are equipped with a convertible function that allows them to be operated in different capacities. Its massive 8-pole inverter is the first of its type globally, and it is the most powerful inverter available. It is a 4-pole inverter that has been modified to deliver a reasonable amount of power while producing less noise.
5. Panasonic
Panasonic is yet another Japanese air conditioning brand. It is also a corporation with more than 100 years of history well-known for its cutting-edge technologies. It is widely regarded as the number one air conditioning brand in Japan. Among the most effective air purifiers on the market is the nano line from this company.
Using these filters, you can get rid of even the strongest cigarette smell in a short time. Panasonic introduced technology that kills coronaviruses with a 99.99 percent success rate. This method works by generating hydroxyl radicals, which are toxic to coronaviruses, preventing their proliferation (Covid-19 virus).
The Eco Navi is another innovative technology to be discovered. This device is equipped with various sensors that detect human presence, movement, sunlight intensity, and other factors to provide the best cooling while conserving electricity.
4.   Carrier
Carrier, along with Daikin, is one of the leading manufacturers of air conditioners in North America. In fact, in North America, it is widely held that Daikin and Carrier are the only two brands that can't go wrong.
It is also a corporation that has been in operation for more than 100 years. In addition, Bill Carrier, the company's founder, is credited with creating air conditioning systems.
Carrier is well-known in the air conditioning business for taking a leading position and setting new industry standards.
Carrier is well-known in North America for manufacturing window air conditioners of excellent quality and an extended lifespan. Carrier air conditioners are regarded as minimal maintenance; yet, their air conditioners are often more expensive than their rivals.
3. LG Electronics, Inc.
LG is a South Korean appliance manufacturer that supplies a wide range of air conditioners for home and business consumers. More than 50 years have elapsed since LG began manufacturing air conditioning units. Since then, LG has become one of the leading air conditioning equipment manufacturers.
By 2008, LG had sold 100 million air conditioning units, making it the first air conditioning brand to sell as much air conditioning equipment worldwide.
North America ranks in the top 10 air conditioning brands overall and among the top 5 window air conditioning brands in the United States. The Multi V VRF is one of the most innovative AC technologies available today. This technique links many interior air conditioning units to a single outdoor unit.
As a consequence, greater control and energy-saving capabilities are achieved. Aside from air conditioners, LG's inverter technology is considered one of the most sophisticated in the world.
It can save up to 70% on energy consumption in electrical appliances such as refrigerators, washing machines, vacuum cleaners, and other household equipment. In addition to advanced technology such as plasma filtration and jet cooling, many LG air conditioners are equipped with energy-efficient features.
2. Hitachi
Hitachi is another Japanese air conditioning manufacturer well-known for its cutting-edge technology. In many regions of the globe, it is the market leader in the air conditioning sector. Hitachi's AC formed a joint venture with Johnson Controls of the United States in 2015.
This joint venture, Johnson Control-Hitachi Air Conditioning (JCH), is one of the biggest air conditioning manufacturers in the world and, together with Daikin, is one of the most well known air conditioning brands in North America.
Because of Hitachi's energy-saving technologies, the company has also established itself as a leader in the sustainability field. In various regions of the globe, Hitachi has contributed to reducing greenhouse gas emissions.
The prize obtained by JCH, the Environment Minister's Award for Global Warming Prevention Activities, is one example of how far the organization has come.
This award was presented to JCH because it used innovative technology to improve the energy-saving capabilities of its air conditioning unit. Before releasing a product into the market, Hitachi places the greatest emphasis on testing to ensure its highest quality.
A total of 43 different kinds of testing, including rain and wind tests, earth resistance tests, sound and vibration tests, and refrigerant leakage tests, are carried out to guarantee that the highest possible quality is given.
1. Daikin & Company
Daikin is one of the most well-known and respected air conditioning brands globally. Daikin is a well-known Japanese brand created in 1924, which is unexpected given its origins.
It was the first firm in Japan to market air conditioning equipment. And it is currently present in 150 countries across the world. Among the most advanced technologies available, Daikin's is unsurpassed.
For example, Australia's National Asthma Council has authorized Daikin's Split Systems because of its excellent air purifying filters, which remove typical allergens such as dust mites and mildew from the environment.
Furthermore, Daikin inverter air conditioners are noted for their remarkable longevity, needing less maintenance than their competitors. Also, in North America, it is one of the most widely used and successful air conditioning brands. As for India, it is one of the fastest-growing air conditioning brands in the nation, according to a recent report.
If we're talking about inverter air conditioners, Daikin is one of the AC companies that manufactures its inverter compressors. This allows them to have more control over the quality of the product and its interaction with other components. Furthermore, it is the only air conditioning company that invests in research and development and its refrigerants.
Conclusion
Brands that have been in the air conditioning market for a long time provide the best air conditioners. Commercial air conditioners are also available from these AC manufacturers. Because of the intense competition in the home air conditioning market, innovating to remain competitive constantly is necessary.
Both Japan and the United States dominate this highly competitive business. You may, of course, go with a lesser-known AC brand in your country in addition to one of the leaders mentioned above.
To provide a good customer experience, these firms generally offer a broad range of service locations in addition to their local production, which decreases import duties.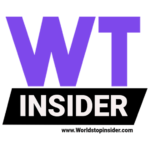 Top 10 Lists of the people, things, places, most expensive, animals, most popular, luxury and high rankings of world. World's Top Insider focuses on the top ten lists of best, greatest and top rankings in the world.