Like human beings, our animal companions also deserve to feel loved and comfortable in their own skin. And, what better way to show your dog that you care than by giving them their very own bathrobe?
Now, we know that the thought of buying a dog bathrobe may not be at the top of your list. But trust us, once you see how cute your dog looks in one, you'll be glad you did! Plus, it's a great way to keep them warm after a bath or walk on a cold day.
Without further ado, here is your guide to buying the perfect robe for your adorable furry family member.
Your Checklist for Buying a Dog Bath
It is important to keep in mind that dog towel robes come in different types and designs, and not all of them might suit your pooch. Here is a list that you can refer to when shopping for one.
Your Dog's Size

Material

Style

Functionality

Price
Your Dog's Size
This is probably the most important factor to consider when buying a dog bathrobe. After all, you don't want to end up with a robe that's too big or too small for them.
For huge breeds, like Newfoundlands and Saint Bernards, it is best to look for a large dog bathrobe with XL or XXL sizes. On the other hand, if you have a small dog breed like a Chihuahua or Yorkshire Terrier, then a size "Small" robe should suffice.
Regardless, the best way to determine what size works best is to measure your dog. To do this, simply wrap a tape measure around their chest and neck (you can also use a string and then measure it later). Once you have their measurements, refer to the size chart of the brand that you're interested in. This will help you narrow down your choices and find the perfect fit for your furry friend.
Material
The material of the dog bathrobe is also an important consideration. Apparently, you would want something that's durable and easy to clean. After all, dog towels are bound to get dirty and wet. Here are the types of fabric that dog bathrobes are mostly made of.
Cotton – Robes that are made of cotton are usually lightweight and absorbent. This makes them ideal for summer use. However, they might not be as warm as other materials.

Fleece – This is a popular choice for dog robes because it is soft, comfortable, and warm. It is also easy to wash and dries quickly. Just make sure to avoid getting one that's too bulky or your dog might not be too keen on wearing it.

Microfiber – This is another material that's often used in dog robes. It has the same properties as fleece, but it's usually thinner and more breathable.

Polyester – Robes that are made of polyester are usually more affordable. However, they might not be as absorbent as other materials.

Terry Cloth – This is a good choice if you're looking for a super absorbent pet bathrobe. It's also soft and dries quickly. Just make sure that it's not too stiff as it might irritate your dog's skin.
Regardless of your choice, avoiding anything made of delicate materials, like silk or lace, is always recommended. Instead, go for something that's machine-washable and won't shrink when it's dried in the dryer.
Style
Now that you know the different types of materials used in dog robes, it's time to choose a style. Dog robes come in different designs, so take your pick!
Hooded – A hooded dog robe is perfect for dogs who get cold easily or those who want to look extra cute. Plus, it can help keep their head and ears warm.

Kimono – A kimono-style dog robe is a good choice if you're looking for something that's easy to put on and take off. It's also perfect for dogs who don't like anything constricting around their neck.

Sleeved – As the name suggests, this type of dog robe has sleeves. This is a good choice if you want something that will keep your dog's entire body warm. Just make sure that the sleeves aren't too long, or they might get in the way when your dog walks.
When it comes to dog bathrobes, there are actually a lot of cute designs to choose from. So, feel free to go wild and pick something that you think your dog will love.
Functionality
Of course, you would also want to consider the functionality of the robe. After all, it's not just about how cute it looks. Here are some things to keep in mind.
Ease of Use – You would want something that's easy to put on and take off, especially if you have a wiggly dog. Look for a bathrobe for dogs that has Velcro closures or one that can be slipped on like a jacket.

Absorbency – This is an important consideration, especially if you often give your dog a bath outdoors. Go for a robe that's made of absorbent material so it can help dry your dog quickly.

Warmth – If you live in a cold climate, you might want to get a dog robe that's lined or made of warm material. This will help keep your dog comfortable and cozy even when it's cold outside.

Waterproofing – With a robe that's made of waterproof material or has a waterproof lining, you can keep your dog dry and comfortable even when the weather is wet.
Price
Dog robes can range from affordable to luxurious, so choose one that fits your budget. Just remember that the most expensive option isn't necessarily the best. In fact, there are plenty of high-quality dog robes that are available at a fraction of the cost. So, take the time to do your research and find the perfect dog robe for your furry friend.
Now that you know all about dog robes, it's time to start shopping for one!
Where to Shop for Dog Robes
The best place to shop for dog robes is the internet. There are plenty of websites where you can view a great collection of these products in all sorts of styles, materials, and sizes, such as the one you will find here: https://bitchnewyork.com/collections/dog-robes.
Another great thing about shopping online is that you can easily compare prices and find the best deals. You can also read customer reviews to see what other dog parents are saying about a particular product.
So, what are you waiting for? Start shopping for dog robes today! Your furry friend will thank you for it.
Dog Robe FAQs
Q: How should I care for my dog robe?
A: The care instructions will depend on the type of material used. For example, if it's made of cotton, you can just machine-wash it in cold water and tumble-dry it on low heat. However, if it's made of wool, you might need to hand-wash it or have it dry-cleaned.
Q: How often should I wash my dog's robe?
A: Like with your own clothes, it's best to wash your dog's robe after every use. This will help keep it clean and free from any dirt or debris.
Q: Do I need to get a dog robe if I live in a warm climate?
A: Not necessarily. If you live in a warm climate, you might not need to get a doggie bathrobe. However, if you often give your dog baths outdoors, it's still a good idea to get one that's made of absorbent material.
Q: Can I customize the dog robes that I would buy?
A: Yes, some pet clothing companies offer customization options for their dog robes. For example, you might be able to add your dog's name or initials. You can also usually choose the color or pattern of the robe.
Q: How much should I expect to spend on a dog robe?
A: Dog robes can range in price from affordable to luxurious. The exact amount you'll need to spend will depend on your budget and the type of robe you're looking for. However, you can already find a great-quality dog robe for under $100.
Final Thoughts
Your furry family members should receive the love and care they deserve—and getting them a dog bathrobe is the best way to show your affection towards them. When shopping for these items, though, make sure you already have the necessary information to make the best decision for your pooch. With this guide, you will be well on your way to becoming a fur parent pro!
Do you also have any tips on how to choose the perfect dog robe? Share them with us in the comments below! And, if you're looking for more great advice on how to take care of your furry friend, be sure to check out the other posts on our site!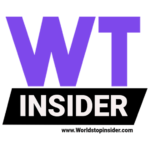 Top 10 Lists of the people, things, places, most expensive, animals, most popular, luxury and high rankings of world. World's Top Insider focuses on the top ten lists of best, greatest and top rankings in the world.