List of 10 Hottest and Famous Models On Instagram, Today's world is a world of social media and being social because human beings are social. Talking about social media sites, Instagram, owned by Facebook, is a popular picture and video-sharing website. Female models are one of the factors contributing to the enormous popularity of Instagram.
Instagram is also beneficial to models in terms of earning money and increasing their fan followings, among other things. As a result, practically all female models from all around the world may be found on Instagram. Here is a list of the top 10 of Instagram's famous and popular models.
10. Kim Kardashian
Kim Kardashian West (born Kimberly Noel Kardashian on October 21, 1980) is an American television personality, socialite, model, and entrepreneur. As a friend and stylist to Paris Hilton, Kim Kardashian initially came to the media's attention.
However, in 2007, a sex video from 2002 featuring Kardashian and her then-boyfriend Ray J, titled Kim Kardashian, Superstar, was published. Instagram, television, and magazine covers have all helped Kim Kardashian build a brand just by being herself.
She even managed to land one of hip hop's most discerning figures in Kanye West. As a mother of four, she also runs multiple successful businesses, from cosmetics to shapewear. She also organizes some of Hollywood's most extravagant parties. In 2021, Kim Kardashian will be the world's most popular Instagram model.
Model and high-profile television personality, she's in high demand. Keeping Up with the Kardashians paved the way for Kim Kardashian's rise to fame. She's sexy and has a great body. She has a devoted following on all the major social media networks, including Instagram, Twitter, and Facebook.
You may see a lot of striking photographs and videos of Kim on her Instagram profile. She presently has more than 224 million Instagram followers, making her the most popular model on the platform currently. In addition to Instagram, she has one of the world's most famous Twitter profiles.
9. Kendall Jenner
You may call her a "real supermodel" or not, but there's no denying that Kendall Jenner's career is on fire. At the age of 14, Jenner got her start in the modeling industry.
For the next two seasons, she appeared in high-profile commercial print ad campaigns and photoshoots for high-fashion designers at New York Fashion Week, Milan Fashion Week, and Paris Fashion Week. Love and different international Vogue editions have used Jenner as an ad model and cover girl, an Estée Lauder brand ambassador.
In 2015, Forbes magazine ranked Jenner as the 16th highest-paid model, earning an estimated US$4 million annually. For the first time since 2002, Kylie Jenner was crowned the highest-paid model in the world by Forbes in 2017. She replaced Gisele Bündchen, who had held the title for almost 14 years before that.
8. Gigi Hadid
Model Jelena Noura Hadid is from the U.S. Models.com's Top 50 Models list included her for the first time in November of 2014. In the time since she was a mere Real Housewives of Beverly Hills afterthought, Gigi Hadid has gone from being one of the world's hottest women to the reigning princess regent of supermodels.
The British Fashion Council honored her as International Model of the Year in 2016. Hadid has appeared on the covers of different best of 35 Vogue magazines in the world from last four years. Gigi is destined to be the gorgeous lady on the planet for many years to come.
Gigi now has more than 66.8 million Instagram followers, making her one of the most popular models on the platform. For the Bad Blood music video, she has gained a following. Hadid is Bella Hadid's younger half-sister. She rose to prominence in 2016 and was one of the world's most sought-after models. She has a significant global fan base, with most of her admirers being women who like fashion.
7. Bella Hadid
Isabella Khair Hadid (born October 9, 1996) is an American model who grew up in Los Angeles, California. Her parents are real-estate entrepreneur Mohamed Khair and former model Yolanda Khair.
In 2014, she signed with IMG Models and began working as a female model. As a result, she was named "Model of the Year" at Model.com's Year 2016 Awards in December. Despite being diagnosed with Lyme illness in 2013, she was the youngest person on Forbes' list of the world's highest-paid models for 2017.
A 24-year-old model who has the potential to be a global superstar. Model Bella Hadid, 5 feet 9 inches tall, has blue-green eyes, blonde hair, and an athletic body. According to the online magazine Models.com, she was named its model of the year for 2007. On top of all that, she is one of the world's wealthiest women models.
" She has so much more than 43 million followers on Instagram from all around the world. As a result, she's been ranked as one of the world's top 10 most popular Instagram models.
6. Emily Ratajkowski
Her Instagram account has much more than 27 million followers for his female sexiest model. She was born on June 7, 1991, and began her career as a model very early age.
Most young men are enamored with her charisma, and they follow her to acquire fashion and modeling tips and tricks. Her sexy photographs and videos on Instagram have helped her develop a large following.
She is an American model and actress, Emily O'Hara Ratajkowski (born June 7, 1991). In March 2012, she featured in the pornographic magazine treats!, leading to her appearances in Robin Thicke's "Blurred Lines" and Maroon 5's "Love Somebody," both music videos.
Model Ratajkowski has been featured in Sports Illustrated's swimsuit issue in two editions: in 2014 and again in 2015. At New York Fashion Week in 2015, she walked the runway for Marc Jacobs and has subsequently appeared in Paris, Milan, and Dolce & Gabbana show for Bottega Veneta and Versace. DL1961, DKNY, The Frye Company, Kerastase, Paco Rabanne, and
The Frye Company are among the companies Ratajkowski has served as a spokesperson. Before gaining recurring roles on the Nickelodeon sitcom iCarly (2009–2010), she began her acting career in San Diego as a youngster. Gone Girl, Ben Affleck's character's mistress, marked her feature picture debut.
Entourage (2015), We Are Your Friends (2015), I Feel Pretty (2018), and Welcome Home (2018) are just some of her other film and television credits (2016). As a spokeswoman for Planned Parenthood, Ratajkowski is an advocate for women's health problems. She has garnered both support and criticism for her ideas on sexual expression as a self-identified feminist.
5. Candice Swanepoel
South African supermodel and philanthropist Candice Swanepoel (born October 20, 1988) is well-known for her career with Victoria's Secret. Her contract with Victoria's Secret was renewed at the end of 2010, and she remains an Angel.
She ranked 8th on Forbes' list of the world's highest-paid models in 2016. No. 1 in Maxim's "Hot 100 List 2014" and FHM's annual "100 Sexiest Women in the World" polls have selected Swanepoel as the world's sexiest woman.
This year, she was named Revolve's Woman of the Year. With an expected income of $3 million between 2010 and 2011, Swanepoel earned her Forbes "The World's Top-Earning Models" list debut at No. 10. With an estimated net worth of $3.3 million, she was ranked ninth in 2013.
In 2015, she placed eighth with a $5 million salary. She placed eighth in 2016 with a net worth of $7 million. She is the queen not only in her career but also dominating Instagram.
4. Irina Shayk
Who is not aware of the name Irina? Whenever we talk about Russian models, Irina is undoubtedly on top. Irina Shayk is a global superstar. Model Irina Shayk is well-known for her striking looks and sensual charm.
Magazines like Forbes and Times Magazine have featured her on their covers. Irina is a stunning Russian model who inspires with her beauty and talent.
She is one of the sexiest models globally because of her long dark hair, dark-colored eyes, and sultry lips.
Irina has always been well-liked and admired. As a result, she is one of the most popularly sought-after Russian hot models on the web. Irina has gained international acclaim as the first Russian model to appear on the cover of the 2011 Sports Illustrated Swimsuit Issue. "Industry Icon" is how Models.com describes her. She is a sight to behold!
3. Andriana Lima
From 1999 through 2018, Adriana Lima was a Victoria's Secret Angel most recognized for her work in Brazil. In 2017, she was crowned "the most valued Victoria's Secret Angel" after being the longest-running model.
The Brazilian goddess created a cultural sensation with one of the tackiest catwalks displays ever, inspiring a legion of gorgeous women to imitate her.
In addition to being a mother of two, the 40-year-old model is the most valued Victoria's Secret model. That would explain why she continues returning. Her daring and sensual form has made her one of the most popular Instagram models in Brazil. She's a professional model, actress, and spokesperson for a variety of brands.
She was Victoria's Secret angel in 2000. She was crowned Ford's Brazilian Supermodel at the tender age of thirteen. More than 12.8 million people follow her on Instagram, where you can see a slew of hot photos of her modeling.
2. Rosie Huntington-Whiteley
On April 18, 1987, Rosie Alice Huntington-Whiteley was born in London, England. For her work with Victoria's Secret, she was formerly one of their "Angels," for her work with Burberry, her work with Marks & Spencer, and most recently for her artistic partnership with denim-focused fashion company Paige. Rosie HW is a well-known face in the modeling industry and has over 12.5 million followers on Instagram.
In addition to being extremely attractive, she is the love interest of Jason Statham, a well-known film star. Unquestionably, she is one of the most popular Instagram models of the year 2021. All of us are in love with her blonde hair and blue eyes. This 32-year-old actress is also well-known for her acting prowess.
She was born in Devon, England, on April 18, 1987. Currently, she is one of the sexiest Hollywood actors and models. As Carly Spencer, she appeared in the 2011 Transformers: Dark of the Moon, the third episode in the Transformers film series, and The Splendid Angharad, a character in Mad Max: Fury Road, in 2015.
1. Sara Sampaio
Sara Pinto Sampaio, a Portuguese model, and actress, are known for her fashion and entertainment industries. A Victoria's Secret Angel, Giorgio Armani beauty ambassador, and Calzedonia model who appeared in the 2014 Sports Illustrated Swimsuit Issue was just a few of her notable achievements.
As the country's top female model, she was honored with seven Portuguese Golden Globes between 2011 and 2019. Modeling prowess and modern taste have made this 28-year-old hottie popular.
Sara began her career as a model after winning Cabelos Pantene 2007 and appearing in an AXE body spray ad campaign. In addition, she is considered one of the world's sexiest models. Sara will be one of the most popular female Instagram models globally in 2021, with more than 7.6 million followers.
Conclusion:
Because humans are social, today's society is dominated by social media and interacting with others. When it comes to social media sites such as Instagram, owned by Facebook, is a prominent picture and video sharing platform that has gained widespread popularity.
One of the elements contributing to Instagram's immense popularity is the presence of female models on the forum. The social media platform Instagram is also advantageous to models in generating money and growing their fan followings, among other things.
Thus, virtually all female models from all over the world can be discovered on Instagram, resulting from this phenomenon. If you want to enjoy seeing them and be updated about them, you can join Instagram by making your account.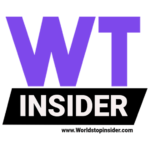 Top 10 Lists of the people, things, places, most expensive, animals, most popular, luxury and high rankings of world. World's Top Insider focuses on the top ten lists of best, greatest and top rankings in the world.