It seems like the songs with some culture thrown in always seem to be more enjoyable. K-pop is a popular genre of music that reflects Korean culture and these type tunes will make you want get up and dance without even knowing what language they're singing about!
To enrich this genre and enhance the beauty of culture and make it known to the whole world, many Korean pop idols have made utmost efforts, and for that, they have rightly earned their names and wealth.
Music and performances by performers from several prominent K-pop groups are known for their unusual manner, which has helped them achieve worldwide recognition. Brace yourself to know the top 15 successful and the most popular K-pop idols in the world.
15. Suga (B.T.S.)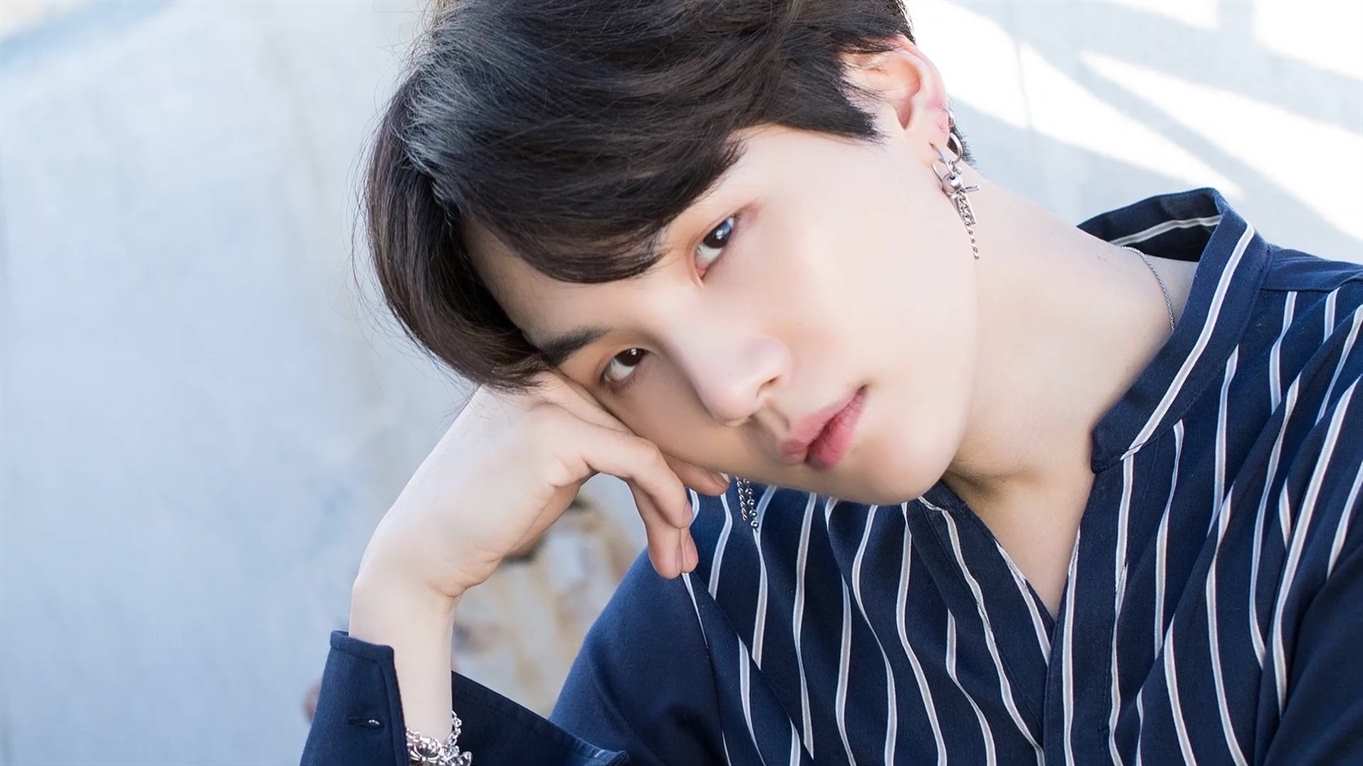 South Korean rapper, composer, and record producer Min Yoon-gi is better known for his stage aliases Suga and Agust D. He debuted as a member of the Korean pop idol group B.T.S. in 2013 after being managed by Big Hit Music. Suga has worked with international musicians and has created tracks for other artists.
Suga revealed to his teammates that he composed a song every day during a performance. His mixtapes, "Agust D," have also caused a stir in the music business.
14. J-Hope (B.T.S.)
J-Hope (stylized as J-HOPE), a South Korean rapper, composer, dancer, and record producer, is better known by his stage name. In 2013, South Korean boy band B.T.S., handled by Big Hit Music, introduced J-Hope as a group member. J-rapping Hope is noted for its smoothness, but he also can sing, write, and produce songs. In addition, he serves as the dancing captain and is recognized for his technique.
The equally successful music star even shares suga and R.M.'s success. He, too, has launched his mixtape, "Hope World," dominating the music industry's sales.
13. Jessica Jung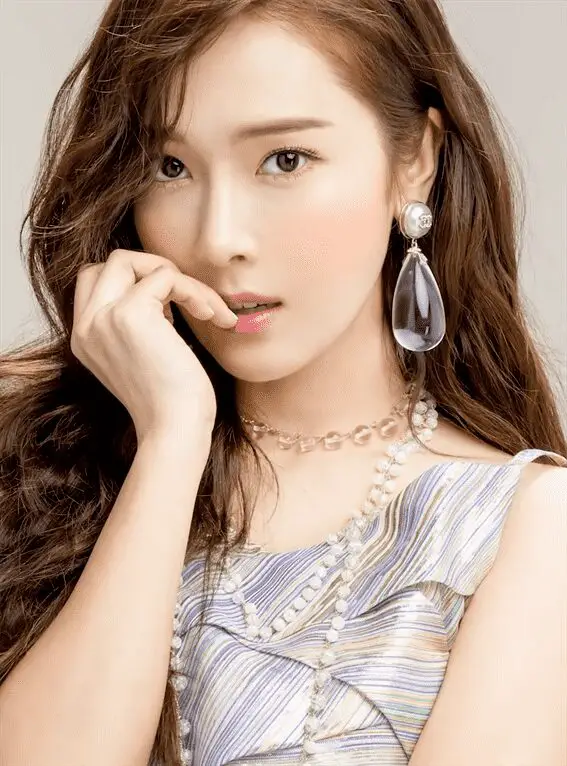 Korean American singer, songwriter, actor, and entrepreneur Jessica Jung is best known as a former South Korean girl group Girls' Generation.
She is also known by the name Jessica. She is not just a pop idol, but she is a famous entrepreneur. She is a fashion icon with her Blanc & Eclare brand, which has over 60 stores worldwide, including the United States, China, and Hong Kong.
The Korean makeup, cosmetics, and contact lenses that she endorses are all Korean. A deal with U.T.A. has been inked lately by the singer for her U.S. work initiatives.
12. D.A.R.A
Sandara Park is a South Korean singer, actor, and television personality who goes by Dara's stage name.
Following her triumph as a competitor on the Philippine talent program Star Circle Quest, she enjoyed a successful career in acting and singing in the Philippines until returning to South Korea in 2007. was a member of the K-pop group 2NE1 when she made her debut in South Korea in 2009? Aside from her website, D.A.R.A. has a YouTube account where she provides stuff with her followers.
11. T.O.P
Seunghyun Choi is a South Korean rapper, singer, and composer better known by his stage name T.O.P. and a record producer.
In 2006, he debuted as the lead rapper for the boy band Big Bang after signing with the record label Y.G. Entertainment. According to T.O.P, a six-month sponsorship deal costs at least $500,000, while a year-long endorsement arrangement costs at least $1 million.
He owns a villa worth more than $2.5 million. While he makes money from music, he also makes a lot of money through endorsements deals.
10. Taeyang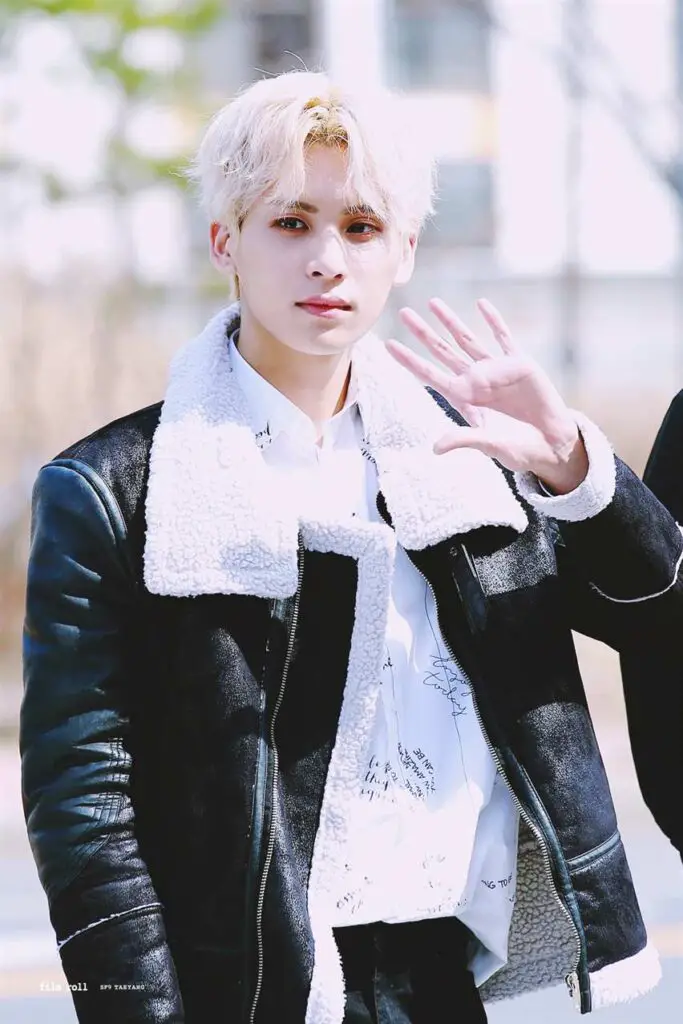 He is better known for his stage name Taeyang (which means "sun" in Korean).
He began training with Y.G. Entertainment when he was 12 years old after participating in Jinusean's music video "A-yo" Later, he made his debut as a member of the South Korean boy band Big Bang six years later in 2006.
Despite an unimpressive start, the group's subsequent albums reinforced their success and made them one of Asia's best-selling digital groups and one of the world's best-selling boy bands.
He has around 30 songwriting credits to his name and a house worth over $3.5 million. Taeyang also owns a $7 million building. Aside from that, he is an investor in Y.G. Entertainment, where he reportedly put $600,000.
9. Lee Hyori
In addition to being a singer and record producer, Lee Hyo-ri is also an actor and television presenter from South Korea.
As a member of Fin. During her Family Outing days, K.L. was dubbed "Nation's Fairy" but has since become a solo artist. For her debut studio album "Stylish," she earned numerous "Artist of the Year" accolades.
When Lee signed a contract with Mnet Media in 2006, she was the greatest and highest-earning female singer in South Korea.
She made more money through endorsement partnerships with Samsung and Chum Churum, a soju brand. She married Lee Sang-soon, a producer, in 2013. As a team, they produced several shows.
The singer's net worth is estimated at $40 million, making her the 8th richest K-pop idol globally. Because of her charitable activities and advocacy for social concerns, Lee has been named one of South Korea's top social workers by the country's media.
8. I.U.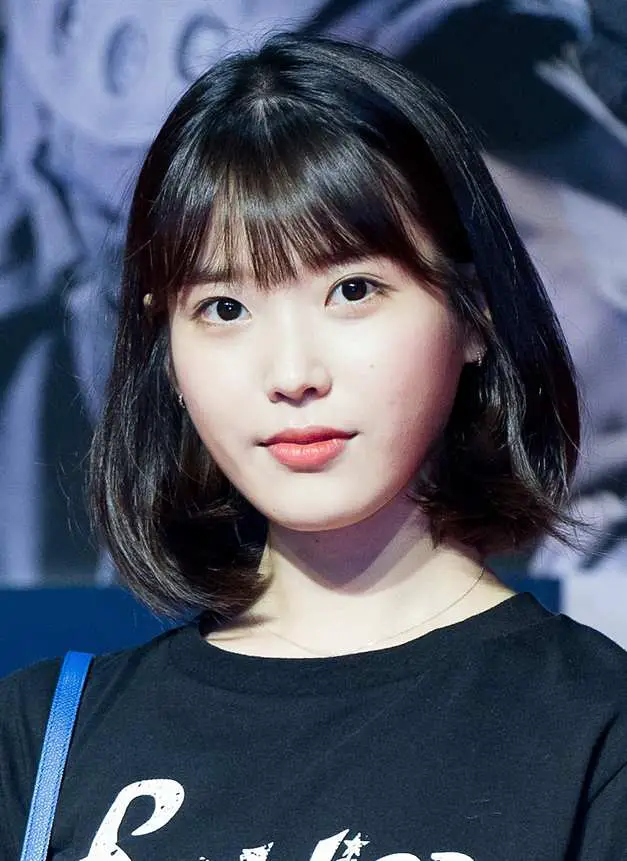 Being starred in Hotel Del Luna as Ms. Jang Man-wol, IU is a heart-throbbing actor and the richest and successful K-pop idol.
Also, do not forget that she is the first female artist on the list, with Real+ and Last Fantasy in 2011, I.U. Secured her status as Korea's "little sister" and established herself as a strong force in the music industry. She is currently renowned as "The Nation's Sweetheart."
For her albums and several Kdramas, she has written numerous songs. This includes Samsung, Sony Korea, Sk Telcom, and others. South Korea's most opulent residence, Caelitus, is home to the singer and her entourage.
There are around 50 songs that she has written for her albums, South Korean dramas, films, and other performers.
It permits her to boost her royalties regularly. As a result, Good Day became one of the best-selling studio albums of all time for her. I.U. has a net worth of $45.8 million, according to Forbes.
There is so much to say about her success, but we must stop here.
7. Choi Si-won
South Korean singer, composer, and actor Choi Si-won, born April 7, 1986, better known by his stage name Si-won, is best known as a member of the South Korean boy band Super Junior. Choi Si-won has been included in Forbes magazine's "30 Under 30 Asia" list since 2016.
It's been said that Si-won is "one of South Korea's most sought-after singers and actresses." he is the son of an extremely wealthy family with a net worth of over $600 million, according to estimates. As the proprietors of Hyundai Department Stores, they have a lot at stake. Seung Si-won was chosen as UNICEF's special representative for the South Korea Committee in 2015.
In addition to being one of the richest idols, he is also the king of Twitter and the first Korean celebrity to have 5 million followers on Twitter.
6. Rain
"Rain" is a South Korean singer and songwriter, Jung Ji-hoon (a Korean born June 25, 1982).
He is also an actor and record producer. Rain's musical career comprises seven albums (six Korean and one Japanese), 28 singles, and numerous concert tours around the globe.
After selling over a million copies in Asia, Rain became an international sensation. His first company was called J.
Tune Entertainment, and his second was R.A.I.N. Company, which he founded two years later. A $42 million property in Cheongdam is owned by Rain and his renowned actress wife, Kim Tae-Hee.
5. G-Dragon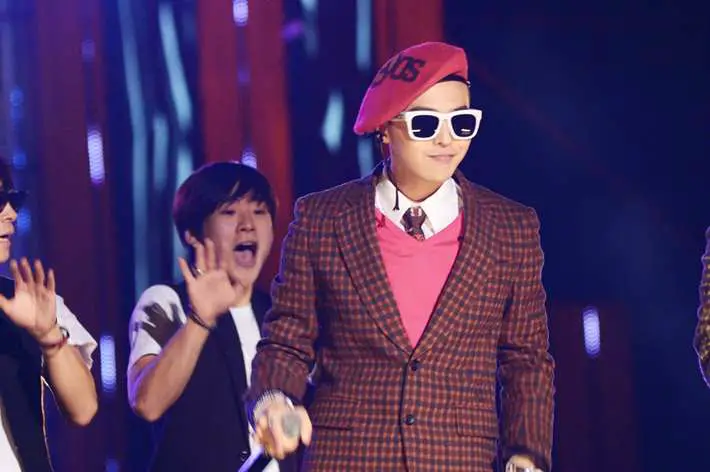 Kwon Ji-Yong, known professionally name G-Dragon, is a South Korean rapper, singer-songwriter, record producer, entrepreneur, and fashion designer who is recognized and renowned as "King of K-pop," and he is called because of him being one of the best.
He was born on August 18, 1988, in Seoul, South Korea. After his debut in 2006, Kwon went on to head one of the world's most successful boy bands, which is known by the name Big Bang.
For his utmost influence and impact on youth culture, fashion trends, and music in his native country of South Korea in 2016, Forbes named G-Dragon Asia's most influential person under the age of thirty, which itself was a great record. Twenty-three songs have reached number one on the Gaon Digital Chart (equivalent to the Billboard Hot 100), with most of them being co-produced by him. Cheongdam is also home to the March Rabbit complex worth over $9 million, which he owns.
It is said that G-Dragon is one of only a handful of people who have the Black Honda Card. Because only the top 0.05 percent of Koreans may use this credit card, he must be extremely wealthy.
Heartbreaker is his first solo album, while G.D. & TOP is his second. G-dragon is currently valued at $55 million, and thus he is named asking, and we have no doubt of it.
4. PSY
Born on December 31, 1977, Park Jae-sang are a South Korean vocalist, rapper, writer, and record producer.
He is better known by his stage name Psy (stylized in all caps as PSY). Psy is known in the United States and globally for his funny videos and theatrical acts for his popular tune "Gangnam Style.
" According to The Yale Book of Phrases, it is one of the most renowned quotations of 2012. For the first time in YouTube's history, his "Gangnam Style" music video surpassed one billion views on December 21, 2012. Psy was later dubbed "King of YouTube" by the media.
The video for Psy's "Gangnam Style" reached two billion views on May 31, 2014. With almost 4 billion views as of March 2021, it is the ninth most-watched video on YouTube. MTV had declared him the "Viral Star of 2012″ by the end of the year" despite his relative infamy outside of South Korea.
As part of a worldwide New Year's Eve celebration, Psy performed with American rapper MC Hammer on-stage in Times Square, New York City, on December 31, 2012. His firm, P Nation, was created in 2019 after he parted ways with Y.G. Entertainment in 2018.
In Korea, PSY is indeed a film and television star. To mention a few, PSY has done endorsements for Sonic Drive-in, Wonderful Pistachios, Haute Couture, and Korean goods such as Shin Ramin and Soju brand Chamisul.
To name a few, Worlds Vision and Rotary International are among the non-profits he supports.
Even though his career took a long time to take off, his smash hit allowed him to make all the money he needed in a single calendar year. In 2012, he earned $28 million. His net worth is currently $60 million, which makes his name glitter in the list of richest K-pop idols globally.
3. Park Jin-Young
Considered as the richest and wealthy K-pop idol in the world is Park Jin-Young, a master of making his records in both the music industry and in wealth.
He is also known as J. Y. Park, The Asian soul, and J.Y.P. After publishing his debut album, Blue City, in 1994, Park became a household name as a vocalist.
After founding J.Y.P. Entertainment in 1997, one of South Korea's most profitable entertainment firms, he became its co-CEO in 1998.
In 2004, Park made his first foray into American music, becoming the first Asian producer to do so. "Nobody" by the Wonder Girls, which debuted at No. 76 on the Billboard Hot 100 Chart, made Park the first Korean songwriter to make the chart. A successful K-pop performer, Park has been the head of J.Y.P. Entertainment since its inception.
There's no doubt about it: J.Y.P. is the richest K-pop Idol of all time! In terms of equity value, he is the richest owner of a talent agency (17.8 percent share). J.Y.P. alone is worth $169 million to him. J.Y.P. has certainly built a reputation for himself and amassed a considerable amount of wealth.
Producer, J.Y.P. exec as well as singer with a net worth of over $200 million. The S.B.S. broadcasting station's Loud music program premiered on June 5, 2021, with Park and Psy, the founder of P Nation, working together to create a new boy group. This was announced on April 26, 2021. So, are you excited about it?
2. Kim Jae Joong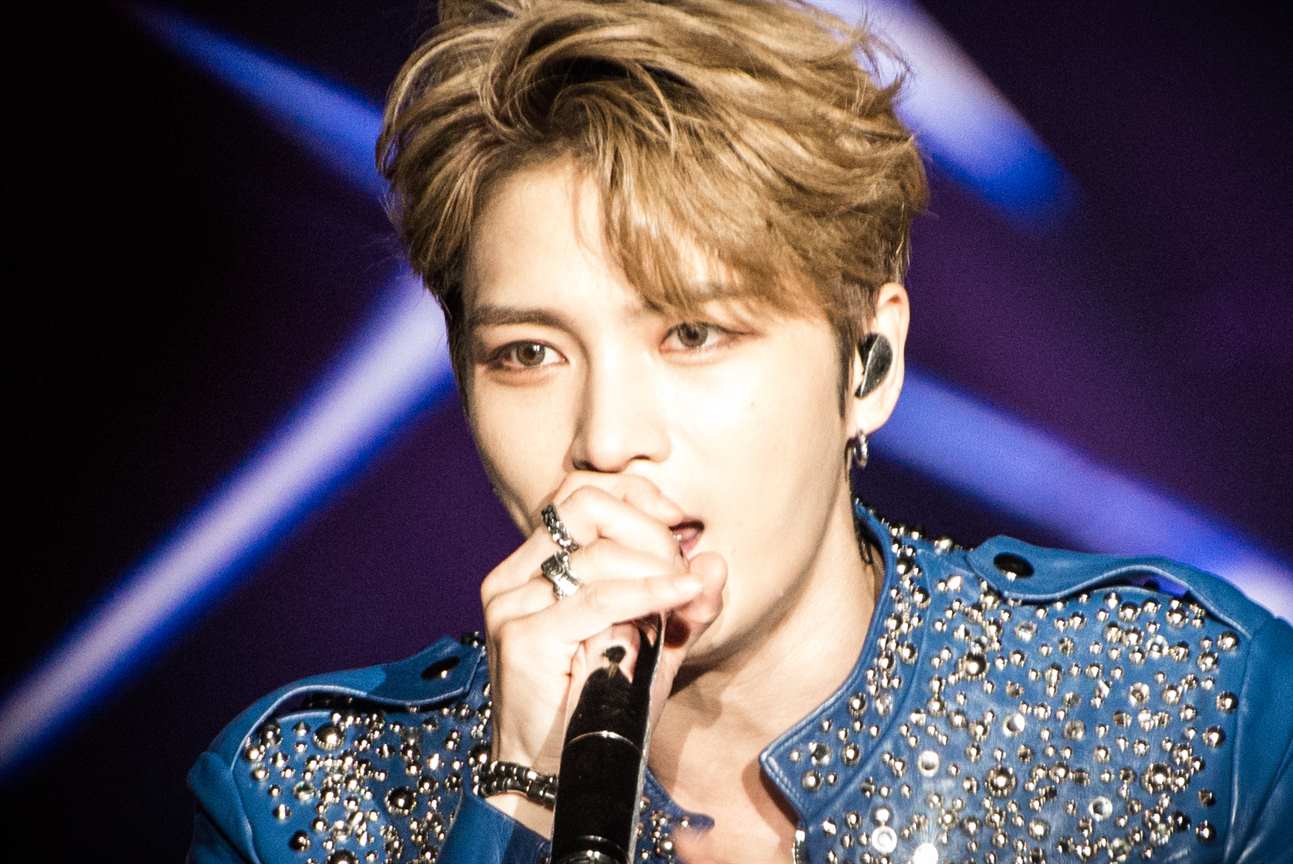 Not only the second richest K-pop idol in the world, but Kim Jae also Joong is a one dapper and dashing singer in the world who, with one glance, would make your legs turn to jelly. A South Korean singer, songwriter, actor, and filmmaker, Kim Jae-joong (born January 26, 1986) is also known as Jae Joong.
A member of the Korean pop group J.Y.J., he was a member of the boy band T.V.X.Q. When it was first formed. Hero Jaejoong (South Korea), Jejung/J-Jun (Japan) are some of his stage names (in China).
He was the lead singer of the South Korean boy band T.V.X.Q. from 2003 till 2010. Later, when he sued S.M. Entertainment with Park Yoochun and Kim Junsu, it wasn't until later that J.Y.J. was born out of T.V.X.Q.'s breakup. W.W.W. (2013) and No. X (2016), which reached number one on the Gaon Music Chart, is his two Korean studio albums released as a solo artist. For the Japanese market, Flawless Love (2019), Love Covers (2019), and Love Covers II (2020) topped the Oricon Albums Chart at the top.
There have been many trips to South Korea and Japan. In addition, he owns several opulent structures and apartments in South Korea. The multi-talented athlete also has a fondness for automobiles, and he owns several of them.
The collection includes a Rolls-Royce Wraith and an Audi R8 and the Lamborghini Murcielago, and the Mitsuoka Himiko. Jaejoong has established a new branch of K.A.V.E. Cafe in Osaka, Japan, and he also owns KAVE MALL in Shibuya, Tokyo.
When Jaejoong began his fashion firm in 2015, it was to develop and market his luxury apparel line. By knowing all his assets and businesses, we have no choice but to consider him the second richest K-pop idol.
1. Jungkook (B.T.S.)
Jeon Jung-kook (born September 1, 1997), comes through the music scene name Jungkook, is a South Korean singer-songwriter who is best known for his single "Jungkook."
He is the youngest member of the South Korean boy band B.T.S. and its lead vocalist. According to a Gallup Korea study performed in 2019, Jungkook was ranked as the third most popular celebrity in South Korea for the year 2019.
He debuted on the list in 2016 at number 20[32], rose to number 17 in 2017, and then to number 8 in 2018. [34] In 2018, Jungkook ranked first on the magazine Hi China's list of the most popular celebrities in China for a record-breaking ten weeks in a row.
According to Google's mid-year ranking, Jungkook was perhaps the most male K-pop idol on the internet in 2019. [47] In 2020, he was the most popular K-pop idol on YouTube, and he was the most searched for K-pop idol on YouTube in both 2019 and 2020.
When Jungkook's solo live broadcast topped 22 million simultaneous views in March 2021, he established a new record for the highest number of real-time viewers in the history of V Live.
In October of last year, he first shattered the record when his show attracted more than 3.7 million people around the world.
Conclusion
Songs with cultural spice, which provide a particular type of essence, are always the greatest, correct? And they do have a distinctive vibe. K-pop is a type of music that represents Korean culture and is popular.
To bring attention to the beauty of Korean culture and improve this genre, Korean pop idols have worked very hard and have been rightfully rewarded with recognition and money.
Therefore, their talent must be cherished, for they work hard.