Enjoying and loving the music is not enough, but how much a person is passionate and fiery about it makes one stand out among other people.
We all want music, and whenever it never goes according to our taste, we say that the D.J. is not so good. Whenever we throw a party, we make sure to keep the best D.J. who would keep people on their toes and unleash their deepest desires to give them a carefree yet wild time.
Our world is filled with jewels who know how to excite people with their unmatched skills and unfazed talent. Here we have gathered a minimal description of the top DJs worldwide that have made a great name by their splendid and astounding performances.
15). Avicii
He was making the people of Sweden proud, spreading the talent overseas, and representing the country on various international levels.
Tim Bergling, famous by his other name Avicii, started streaming his remixes at the age of 16, leading to his first record contract in electronic music forms. Avicii is a splendid Swedish D.J., musician, record producer, and a fantastic remixer.
He made his first studio album, Real, which fused electronic music with elements of multiple genres. The lead single, "Wake Me Up," has topped over most European musical markets and has become number four in the United States.
It is also in the top 10 in over fifteen countries. His second studio album, Stories, was released by Bergling in 2015, and his EP Avīci was published in 2017.
For his work on "Sunshine" with David Guetta in 2012 and "Levels" in 2013, Bergling was nominated for a Grammy Award. Various music outlets attributed Bergling to the D.J.'s, who in the early 2010s introduced electronic music to the top 40 radio stations.
14). Nicky Romero
The Dutch D.J., record producer and remixer of Amerongen, province of Utrecht, Nick Rotteveel, is professionally known by Nicky Romero.
What made him stand out among all the D.J.'s is that he has collaborated with D.J.'s such as Tiësto, Fedde le Grand, Sander van Doorn, David Guetta, Calvin Harris, Armand van Helden, Avicii, and Hardwell.
They have sponsored him, which has boosted his career and, of course, his self-esteem. He was actually on number 37 in the Top 100 DJ poll for DJ Mag last year. He's known for his hit song, which became viral and is named "Toulouse."
13). Steve Aoki
All in one and a multi-talented star, The American D.J., record producer, music programmer, and record manager, Steven Hiroyuki Aoki is famously known by his stage name Steve Aoki.
In 2012, Aoki was designated by Pollstar as North America's top gross dance artist. He has worked with Will.i.am, Afrojack, LMFAO, Linkin Park, Iggy Azalea, Lil Jon, blink-182, Laidback Luke, BTS, Monsta X, Louis Tomlinson, Backstreet Bocks, Rise Against, Vini Victory, Lauren Jauregui, and Fall Out Boy.
Aoki has also released several Billboard-charting tracks, including Wonderland, nominated for the 2013 Grammy Award for Best Dance/Electronica Album. Not only is he a star in his professional life, but Steve Aoki is also the founder and collector of money for the global humanitarian aid organization, Steve Aoki Charitable Fund.
12). Afrojack
The Dutch D.J. and vinyl manufacturer and mixer from Spijkenisse is Nick van de Wall, best known as Afrojack. He is one of the world's self-made stars and started his career at just 14.
In 2007, he established a Wall Recordings record label and in 2014 released his debut album Forget the World. In the Top 100 DJs released by DJ Mag, Afrojack consistently appears as one of the top ten artists.
11). Skrillex
The American D.J., record producer, guitarist, singer, and songwriter Sonny John Moore, is known professionally as Skrillex.
In late 2007, he launched his first solo tour. Rather than any other electronic dance singer, the astonishing fact is that Skrillex received a total of 8 Grammy Awards.
In the classes of Jack Ü and Dog Blood, Skrillex worked along with Diplo and Boys Noize. In 2017, the 8th story album of rock band Incubus was recorded and mixed by Skrillex. Skrillex released another single featuring debut solo artist Poo Bear in July 2017.
10). The Chainsmokers
Who is not aware of the name The Chainsmokers? The Chainsmokers is a trendy American D.J. duo made up of Andrew Taggart and Alex Pall.
They were honored with a Grand Prix, 2 American Music Awards, 7 Billboard Music Awards, and nine iHeartRadio Music Awards, which are significant achievements.
In October 2015, their debut EP, Bouquet, featured the single "Roses," placed in the top 10 on the U.S. Billboard Hot 100.
During the fifty-ninth prize ceremony, "Don't Let Me Down" starred American singer Daya, was made her first top-five songs on a billboard chart.
Their solo "Closer" was their first single number one on the billboard 200, featuring Halsey's American singer-songwriter. In November 2016, the pair published their second E.P., Collage.
They released their debut studio album Memories. Do Not Open, in April 2017 and surpassed the 200 lists of the U.S. Billboard. Sick Boy released their second album in December 2018. In December 2019, their third studio album, World War Joy, was released.
9). Deadmau5
The Canadian electronic music producer, D.J., and guitarist Joel Thomas Zimmerman are known professionally by his other name, Deadmau5.
He has made his name from scratch with his bewildering performances and his unfazed talent. He primarily produces dance music, but he also creates and D.J.'s other electronic music, such as trance under the alias Testpilot.
His works include Rob Swire, Wolfgang Gartner, Sofia Toufa, and Kaskade with other DJs and producers.
Currently, Deadmau5 is one of the highest-paid electronic music producers globally, and he is a masked music artist just like Marshmello and Daft Punk.
8). Tiësto
Tiësto, a Dutch record producer and an international EDM DJ, is one of the most influential and phenomenal D.J., who has made several records.
He was elected the "best D.J. of the last 20 years" by DJ Mag readers in 2013. Between 2002 and 2004, D.J. Magazine selected World No. 1 D.J. Magazine in its annual Top 100 DJs readership.
After his second studio album, Be, he was the first D.J. to live in the scene at the 2004 Summer Olympics in Athens.
On Radio 538 in the Netherlands, Tiësto's radio program Club Life was opened by Tiësto in April 2007, and Elements of Life released his third studio album.
The song was first on the Belgian album list and later on the Billboard Top Electronic Albums in the United States and earned a Grammy Award nomination in 2008.
In October of 2009, Tiësto released his fourth studio album, Kaleidoscope, and in June of 2014, A Town Called Paradise.
For his remixed version of the hit John Legend's "All of me" in the 57th Annual Grammy Awards, he was awarded the Grammy Prize for Best Remixed Recording.
7). Calvin Harris
Adam Richard Wiles, known by Calvin Harris, is a popular name as Scottish D.J., singer, and record producer. "I Created Disco," his debut studio album, came out in June 2007.
His songs "Acceptable in the 80s" and "The Girls" were the top 10 in the United Kingdom. In 2009, his second studio album, Ready For the Weekend, was released, and his first single, "I'm Not Alone," was released in U.K. Singles Chart, which appeared on the first album in England.
In 2012, with his first album on the U.S. Billboard 200, peaking at 19, Harris became an international leader with his third studio album, 18 Months, topped the U.K. album charts.
Eight songs of the album reached the top ten in the U.K. with eight records to break Michael Jackson's mark for the top 10 with one studio album on the Singles Chart. In 2014, he released his fourth album, Motion, the U.K.'s second and America's fifth-biggest album.
6). Hardwell
A Netherlands DJ, record producer, and remixer from Breda, North Brabant, Robbert van de Corput, professionally called Hardwell, is the world's famous DJ.
In 2013 and again in 2014, Hardwell was voted world-first D.J. on DJ Mag. In the top 100 DJs in 2019, DJ Mag rated him twelve. For his first bootleg, "Show Me Love vs. be," Hardwell won acclaim in 2009.
He formed Records in 2010 and Hardwell on Air in 2011. In 2010 he created Records. He released ten albums and a documentary film under his label.
On 7 September 2018, Hardwell revealed that he would like to concentrate on his personal life, indefinite hiatus from touring.
5). Marshmello
No one knows him by his face, but everyone knows to whom the name Marshmello belongs. A rising D.J. and EDM producer, Marshmello is highly talented, proven by his performances and fantastic music creations.
In January 2016, his first studio album, Joytime, featured the lead single and the debut song "Keep It Mello" by Marshmello. The second album of Marshmello in 2016, "Alone," was released as a platinum-certified single.
Marshmello worked with American R&B singer Khalid in 2017 to record "Silence," which was certified as platinum and multiplatinum, after the release of singles including "Chasing Colors," "Twinbow," and "Moving on."
Collaboration with American singer Selena Gomez, entitled 'Wolves,' followed another hit, one of his bestselling tracks. Collaboration with British singer Anne-Marie, his second single from 2018 was called "Friends."
4). David Guetta
French fame, David Guetta, known by the name "grandfather of electronic dance music," is one of the top French record producers, remixers, songwriters, and the D.J.
Guetta voted on the first D.J. in the DJ Mag Top 100 DJs list in 2011 and 2020. Just a Little More Love, his first album was released in 2002, and he was born and raised in Paris.
Later on, he launched Guetta Blaster, Pop Life, One Love, Nothing But The Beat, Listen, Again, 7. Listen.
With the hit singles "When Love Takes Over," "Gettin' Over You," "Sexy Bitch" and "Memories," Guetta accomplished the most notable achievement in 2009 with its album One Love, the third of which reached number one in the U.K.
The mega-hit "Let's Love" by David Guetta and Sia influenced the message of love and hope, as captured and released during the global pandemic lockdown.
3). Armin Jozef Jacobus Daniël van Buuren
Talking about Amin Van Buuren, a top Dutch D.J. He is a record producer and remixer.
A state of trance, a weekly radio broadcast since 2001, has been broadcast by over 100 FM radio stations to over 40 million listeners in 84 countries was hosted him.
DJ Mag has rated him as the number one D.J. in five, four consecutive years. He was fourth on D.J.'s Top 100 chart in 2015, 2016, 2019, and 2020.
In 2014 he was nominated for the Grammy Award for the best dance recording for his track "This Is What It Feels Like," featuring Trevor Guthrie, making him the fourth trans artist ever nominated for the Grammy Award.
2). Dimitri Vegas and Like Mike
Dimitri Vegas & Like Mike are the Greek/Belgian D.J. duo of the Dimitri Thivaios brothers and Michael Thivaios brothers.
They ranked #1 and #2 in the top 100 DJs in the DJ Mag ranking in 2014, 2016, 2017, 2018, and 2020.
They also appeared in various world festivals such as EXIT, Electric Daisy Carnival, Electric Zoo, Parookaville, United States, Creamfields, and Tomorrowland in 2010.
Summer DJ residencies were held in Amnesia in Ibiza and, more recently, in Ibiza in Ushuaia. They manage the record-breaking company, Smash the House, which well-known artists created in 2010.
1). Martin Garrix
Topping the list, Martijn Gerard Garritsen is a Dutch D.J. and a record producer and is officially known by Martin Garrix.
Due to his splendid talent and non-stop fame at a very young age, he is considered one of the best D.J.'s in the world. For three straight years, he was ranked first on the Top 100 DJs list of DJ Mag, which is a significant achievement of one's life.
He's played at festivals including Coachella, Carnival of Electric Daisy, Festival of Light Pop, Tomorrowland, and Creamfields.
It became his first big festival in 2014, the 1st edition of Ultra South Africa. Garrix's Sony Music Contract has gathered more than 100 million views on YouTube from its new hitmaker "Too Far Away."
The single collaborates with another top DJ, David Guetta, with British singer and songwriter Jamie Scott and Netherlands singer Romy Day. The singer has a unique vocal performance.
The song premiered in Tomorrowland 2017 during Garrix's show. Garrix worked with world-famous musicians such as Troyes Sivan, Bebe Rexha, and Dua Lipa over the years.
Conclusion:
D.J.'s work seems easy, but the one who has tried must know that it is not everyone's task. DJs are the people who make people excited just by their appearance and gestures.
Our generation has been so lucky to have stunning and super unique personalities who have tons of records.
These guys are the true game changers and the snowmakers, and one thing we should keep in mind is that the talent is much cherished and acknowledged.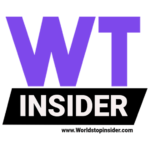 Top 10 Lists of the people, things, places, most expensive, animals, most popular, luxury and high rankings of world. World's Top Insider focuses on the top ten lists of best, greatest and top rankings in the world.