Few are people in the world who can be both beautiful and brain. Likewise, many singers are both amazing in their skills and beautiful to the end.
Our age has been extremely fortunate to have many gorgeous and exceptional individuals who have racked up many records via their super outstanding abilities.
Those people are the real game-changers. If you are sure that you would be able to control your feelings, you will encounter the top 20 most handsome male singers in the world. Brace yourself.
20). D'banj
"D'banj" is the stage name of Oladapo Daniel Oyebanjo (born June 9, 1980), a Nigerian singer-songwriter-rapper-lawyer-entrepreneur. Artist of the Year at the MTV Africa Music Awards in 2009, Best International Act: Africa at the 2011 B.E.T.
Awards, and Best-selling African Artist at the 2014 World Music Awards, Evolution award at the 2015 MTV Africa Music Awards, and Best-selling African Artist at the 2014 World Music Awards are just a few of his accolades.
19). Adam Levine
Just by looking at his dashing angelic face, one would immediately fall for his charm, for he is one of the most good-looking guys in the world. Michael Adam Noah Levine is an American musician and main singer of the pop-rock band Maroon 5.
He is also a record producer and actor. With the band Kara's Flowers, where Adam was the main singer and guitarist, Levine began his musical career in 1994.
Additionally, he is the owner of the record label 222 Records and 222 Productions, which created the television programs Sugar and Song land. "Sources acquainted with his various business transactions," told The Hollywood Reporter in 2013 that Levine will earn about $35 million that year, according to The Hollywood Reporter.
18). Chris Martin
In addition to being an accomplished musician, Christopher Anthony John Martin is also known for his charitable efforts. In Coldplay, he's the lead vocalist, the pianist, and the band's co-founder.
With the publication of the band's song "Yellow" in 2000, which garnered Coldplay their first Grammy Award nomination in the category of Best Rock Song, Martin and the other members of Coldplay acquired international renown.
17). Taio Cruz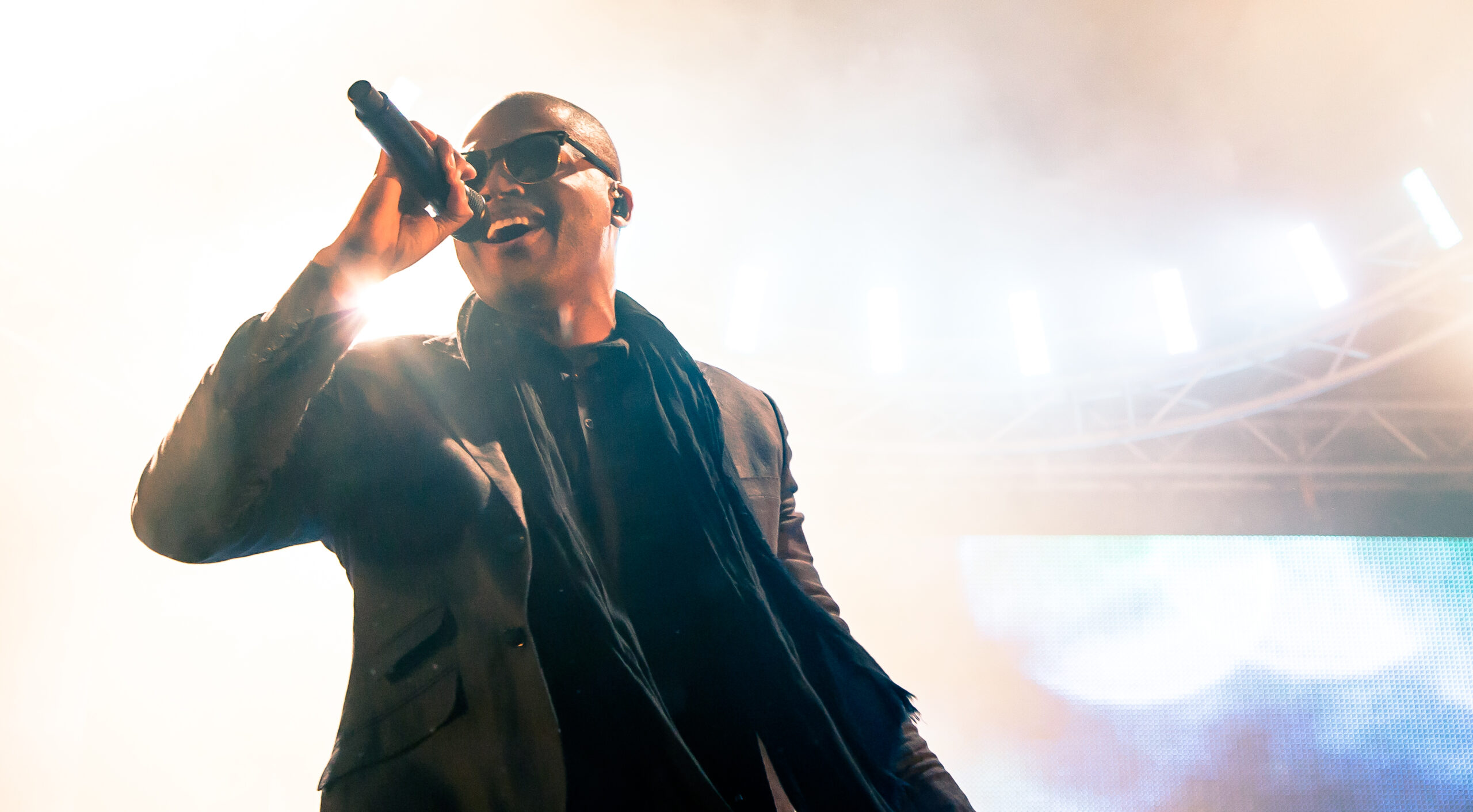 Rockstar and the king of the music industry, London-born Jacob Taio Cruz is a British singer-songwriter-rapper-record producer residing in Los Angeles. 2008 saw the publication of his debut album, which he co-wrote, produced, and orchestrated himself.
16). Drake
As well as being a rapper and singer/songwriter, Aubrey Drake Graham is an actor, producer, and businessman.
Star of Degrassi: The Next Generation (2001-2007), Drake released the mix-tape Room for improvement in 2006, and after the musical career he published the mix-tapes Comeback Season (2007) and So Far, gone (2009) before signing with Young Money Entertainment.
15). Pitbull
Pitbull sets a new record by igniting the flames in the hearts of his fans by pulling off his bald look sensually and amazingly. Pitbull is the stage name of Armando Christian Pérez, an American rapper, and performer.
His career began in the early 2000s when he recorded reggaeton, Latin hip hop, and crunk songs under various companies, including Def Jam Records. M.I.A.M.I., his first album, was published in 2004.
14). David Guetta
From setting the records to releasing many albums, A French DJ, record producer, and composer, Pierre David Guetta, is a multi-talented artist. Over the course of his career, he has sold more than 50 million records worldwide and generated more than 10 billion streams.
Guetta was named the best DJ in the world in the DJ Mag Top 100 DJs poll in 2011 and again in 2020. Billboard named "When Love Takes Over" the best dance-pop duet of all time in 2013, and the song was certified platinum.
A source told Music Business Worldwide that Guetta's recorded music collection sold for more than US$100 million, but less than US$150 million, in June 2021. Grammy Awards, an American Music Award, and a Billboard Music Award are among Guetta's accomplishments.
13). Macklemore
The attractive and well-proportioned American rapper and musician Macklemore (born Benjamin Hammond Haggerty on June 19, 1983) is the stage name of Benjamin Hammond Haggerty (previously Professor Macklemore).
He is the hottest hunk of the singing industry. As part of the duo, Macklemore & Ryan Lewis, the Seattle native, has worked with producer Ryan Lewis. To date, he has released a mixtape, three E.P.s, and four full-length albums.
12). Marko Saaresto
Marko just proves that age is just a number, and beauty has to lower its head against age. "Poets of the Fall" is a Finnish alternative rock band founded by Marko Saaresto (born December 5, 1970).
He is the lead vocalist and primary composer. A cult success, "Late Goodbye" launched the band to fame. Since then, Saaresto has traveled with Poets of the Fall in more than 15 countries. Bass-baritone is his voice range.
Later, he and his band achieved more popularity in the video game business by composing and playing on the Alan Wake soundtrack.
11). Jason Derulo
Jason Joel Desrouleaux (born September 21, 1989) is an excellent American singer, songwriter, and dancer known by his stage name Jason Derulo (originally stylized as Derülo).
So far, he has sold over 30 million singles since he began his solo career in 2009, and he has eleven Platinum songs under his belt, including "Wiggle" and "Talk Dirty" as well as "It Girl", "In My Head", "Ridin' Solo", and "Whatcha Say."
'Love Not War (The Tampa Beat)' is Derulo's next track, released in November 2020, and features New Caledonian beat maker Nuka. Inspired by "The Tampa Beat," a SoundCloud tune that was launched in 2018 and has been used in over 23 million TikTok videos, which in itself is such a great record.
10). Chris Brown
What can be a huge accomplishment than being compared to the mighty Michal Jackson? Chris Brown, the dapper singer, is lucky to have that luck and rank. A native of the United States, Christopher Maurice Brown (May 5, 1989) is a singer-songwriter, dancer, and actor.
"Brown is among the most influential African American vocalists of all time," says Billboard. "He is also one of the most successful R&B singers of all time." Described as polyhedric, his R&B is influenced by hip hop and pop.
He was widely regarded as one of the greatest singer-dancers of his day, and he developed a cult following.
9). Kanye West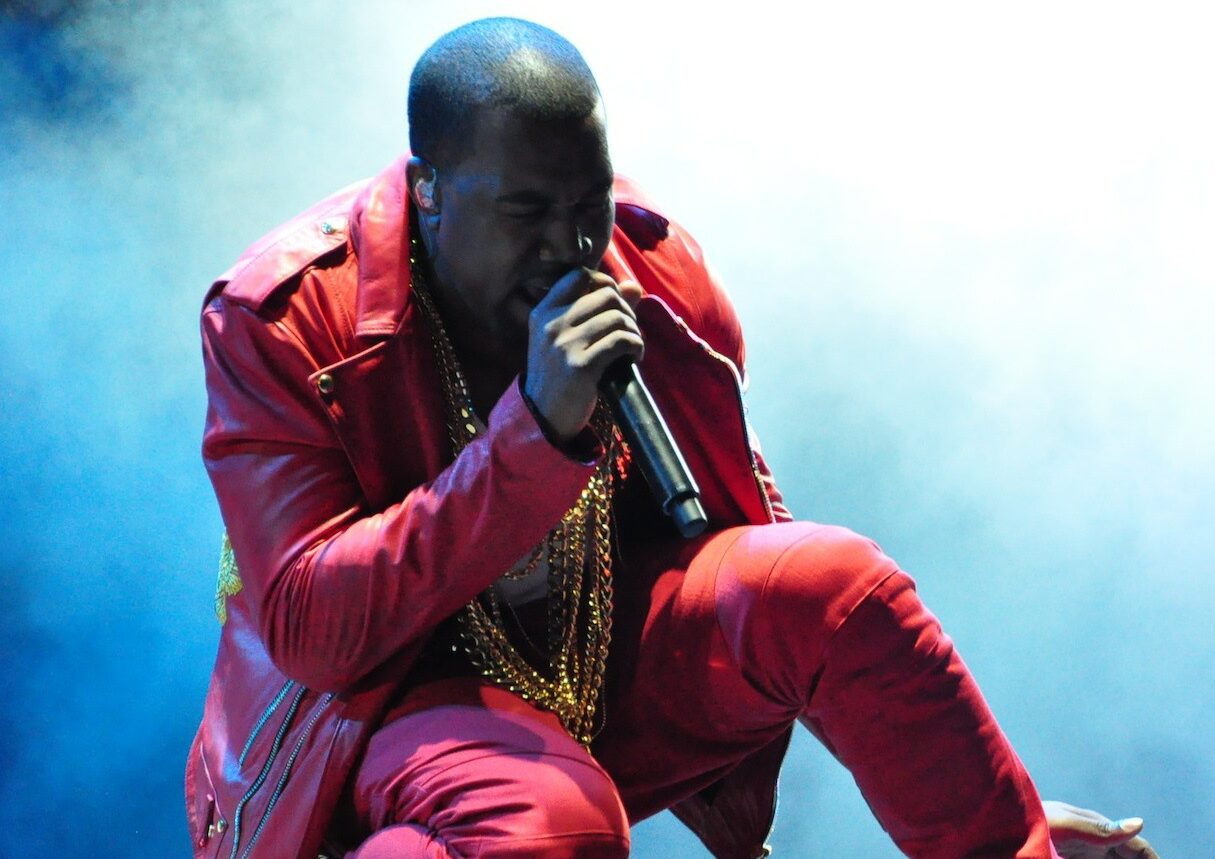 The American handsome and finest rapper, excellent singer, songwriter, record producer, businessman, and fashion designer is Kanye Omari West (born June 8, 1977).
He has influenced pop music, mainstream hip hop, and popular culture in the 21st century. With more than 160 million albums sold globally, the West is one of the most selling music acts in the world.
He was named one of the most decorated musicians globally with a total of 22 Grammy Awards. Time Magazine selected him to its list of the world's 100 most influential people in 2005 and 2015, respectively.
8). Jared Leto
If we closely observe Jared Leto, he seems to be the person who has been artistically made. His long hair complements the beauty of his face. His cool composure adds icing to his fire personality.
Jared Joseph Leto is an American actor and singer who has been born on December 26, 1971. After beginning his career in the early 1990s, Leto earned fame as Jordan Catalano in the My So-Called Life television series (1994).
His movie debut at How to Make an American Quilt (1995) and his performance in Prefontaine were well praised (1997). For Thirty Seconds to Mars, Leto's leading vocalist, multi-instrumentalist, and principal composer founded a band with his elder brother Shannon Leto.
7). Bruno Mars
Bruno, who is well-formed and attractive Peter Gene Hernandez, better known by his stage name Bruno Mars, is an American singer, songwriter, record producer, guitarist, and dancer who was born on October 8, 1985, in Los Angeles, California.
He is well-known for his plays, vintage performances, and a wide range of musical styles, including pop, R&B, funk, soul, reggae, hip hop, disco, and rock. He is also a well-known actor.
Mars is backed by the Hooligans, his band, playing various instruments including electric guitar, bass, piano, claviers, drums, horns, and acting as backing vocalists and dancers.
Mars sold more than 130 million discs globally, making it one of its best-selling music acts.
In 2011, he appeared in the annual list of the 100 most important people in the world of time magazines, in 2013 Forbes magazine "30 Under 30" magazine, and in 2014, 2018, and 2019 Forbes Celebrity 100.
6). Enrique Miguel Iglesias Preysler
Despite being 46 years old, Enrique is an attractive singer with a striking and heart throbbing personality. In addition to being an actor, Enrique Miguel Iglesias Pressler is also a singer, composer, record producer, and record label owner from the United Kingdom.
He is a Spanish actor that goes by the name of Enrique Miguel Iglesias Preysler. After beginning his music career in the mid-1990s on the Mexican independent label Fonovisa, the singer-songwriter rose to become the best-selling artist of the decade in the country's Spanish language market.
At the turn of 2000, he successfully crossed the English mainstream market. He inked a multi-album contract with the Universal Music Group with Universal Music Latino for a total of US$68 million to publish his Spanish and Interscope Records to produce English records.
5). Harry Styles
Just as the cool the name is, Harry is surely the dapper young singer in the world. His style and his personality never go out of the season. His long lock of hair and the way he styles himself elevates his persona.
Harry Edward Styles is an English vocalist, performer, and songwriter, born February 1, 1994. In 2010 he began his musical career as a single competitor at The X Factor's British competition series.
After his removal early, he was returned to join the One Direction boy band, becoming one of the greatest selling boy's bands ever.
Styles has won several awards during his career, including two Brit Awards, a Grammy Award, and an American Music Award. He was also recognized for his extravagant attire and was the first guy on the Vogue magazine cover to appear solo.
The first solo album Harry Styles was published in 2017 by Columbia Records. It premiered in Great Britain and the U.S.A. and became one of the greatest albums of the year globally.
4). Justin Bieber
"Baby" song is surely not unheard by any of song lovers. Those who love to enjoy music are aware of who the great Justin Bieber is. At the age of 16, he was already an emerging blockbuster star who has made plenty of records.
He is definitely a charming and handsome young man. Justin Drew Bieber (b. March 1 1994) is a Canadian musician.
Songwriter and vocalist. Discovered by American record director Scooter Braun and signed with R.B.M.G. Records in 2008, he was honored with his first seven-track E.P. My World (2009).
Bieber has been well recognized for its flexible cross-gender approach to music and exhibition. With projected sales of over 150 million albums globally, Bieber is one of the most popular music artists ever.
Three R.I.A.A. Diamond certificates are awarded to him for "Baby," "Sorry", and "Despacito." In 2011, 2012, and 2013, Forbes was listed as the top ten most powerful celebrities.
3). Zayn Malik
The one who was first to get split from the band "one direction", Zayn is one of the most good-looking singers in the world.
The dashing and cool-looking guy Zain Javad Malik (born January 12, 1993) is the English singer known magnanimously as Zayn. After being ousted as a solo artist, Malik and four other competitors were returned to the competition for the boys' band One Direction, which became one of the best-selling kid bands ever.
Malik quit the group and secured a solo recording agreement with R.C.A. Records in March 2015. Malik has received many awards, including an American Music Award and an MTV Video Music Award.
He is also the first musician to have received the Billboard Music Award for New Artist of the Year, once in 2013 and as a solo artist in 2017.
2). Justin Timberlake
After Usher, who the next person will make your heartbeat thrice faster, Justin Timberlake is indeed a drop-dead gorgeous singer acquiring a huge fan following for his voice and good looks.
Justin Randall Timberlake is an American composer, songwriter, record producer, and actor who was born in Los Angeles (born January 31, 1981).
With over 88 million records sold globally, he is one of the best-selling music artists in the world. Timberlake has received a slew of awards, including 10 Grammys, four Emmys, three Brit Awards, nine Billboard Music Awards, the Songwriters' Hall of Fame Contemporary Icon Award, and the Michael Jackson Video Vanguard Award, among others.
As reported by Billboard, he is the best-selling male soloist in the history of the Top 40 mainstream music genre.
1). Usher
Being on the top of the list costs a lot because being the best and on the top is not everyone's cup of tea. But Usher is definitely the most dapper and stunning male singer in the world. He is not only talented but also an amazing and handsome man.
Usher Raymond IV is an American singer, composer, lyricist, businessman, and dancer (born October 14, 1978). His mom put him in a local singing contest at the age of 12 before he caught the notice of LaFace Records A&R music. He launched his self-titled debut album Usher (1994) with his second album, My Way, in the late 1990s (1997).
Usher sold 23,8 million albums in the United States and 38,2 million digital tracks. He has released 80 million records internationally, ranking him one of the most popular musicians of all time.
Billboard nominated him at the end of 2009 as the second-largest artist in the 2000s, the number one artist in the 2000's Hot 100, and ran Confessions as the top solo album in the 2000s.
At the Billboard Music Awards, Usher is the sixth recognized artist. He owns the Raymond-Braun Media Group record label (R.B.M.G.). Usher is also known for his participation in humanitarian issues and the creator of Usher's New Look Foundation.
Conclusion:
To be at the top of the list, you must be perfect in every way. Achieving this goal is challenging since it needs a lot of effort. It's not just visually amazing, but it's also really well-acted, which alters the game entirely.
On this list, you'll only find a few gems. It goes without saying that their excellent performances make our lives a lot better.
What's more, they're valued by the people. As a result, we must value and recognize the brilliance and adaptability of our industry's jewels.