In today's world, a washing machine has become a need. A slew of electronic enterprises has mastered the production of washing machines that meet the demands of the average person.
However, even though these devices were driven by hand, the mechanical washing machine was invented in 1800. Garments were first cleaned by rubbing in the early washing machines, but subsequent models washed clothes by moving them through the water.
The automated electronic washing machine was launched in 1907, and the completely automatic washing machine was introduced in 1953, both of which were first introduced in the United States.
Top-loading and front-loading washing machines are both accessible in today's market, with various features available for different manufacturers.
The top washing machine manufacturers are listed below.
10.  AEG
AEG began in 1883 in Germany. AEG's evolution started with a merger with Telefunken AG, followed by Daimler AG and Electrolux. AEG is always innovating.
It's the inspiration for their most famous home creations. AEG is persistent in its quest to remain ahead of the curve constantly. Unsurprisingly, their devices are among the most reliable in every European home.
No compromise on quality or efficiency with their washing machines. AEG washing machines use cutting-edge technology to customize cycles automatically.
Sensors optimize washing times for each piece of clothing. This keeps your clothes looking and feeling fresh. Every AEG washer is intended to save energy and water.
They are very quiet and do not disturb the calm of your house. Ariel and Lenor have certified the SoftPlus machines for their effective use of liquid detergent and fabric softener.
SoftWater Technology filters and softens water, enhancing cleaning effectiveness and preventing color fading. Connect your AEG laundry appliances to your phone for smarter, quicker laundry care.
Set customized routines remotely, get clothing cycle suggestions, and get alerts when your laundry is done. AEG is personalized laundry care.
9.  Maytag
Frederick Maytag created the Maytag Washing Machine Company in 1893. This well-known American brand is now in over 90 countries.
With almost a century of expertise in washing machines, it's no wonder that Maytag is the top option for buyers. However, Maytag stays true to its heritage and devoted customers by focusing on the top-load market while offering certain front-load washers.
Maytag is also a "Made in USA" brand. While few appliances are built in America nowadays, Maytag washing machine components are conceived, engineered, and assembled here.
8.  Electrolux
Electrolux comes in at number eight on our list of best washing machines. It is a Swedish multinational home appliance business that consistently delivers excellent goods to clients worldwide.
Manufacturing facilities in France, Sweden, and other nations make it a pioneer in commercial laundry solutions. These are some of the top front-loading washers made by Electrolux.
Electrolux washing machines are known for their stain-fighting power. Regardless of the stain, this washing machine brand can easily remove it.
The Electrolux washing machine is more durable because of its high-quality build. The engine is covered for ten years and the tub for a lifetime.
Modern homes will love the machines' eye-catching hues. Popular features include Quick 15 Program, Vapour Care, UltraMix, Load Sensor, EcoInverter, Auto Water Level, Control Lock, Vapour Refresh, Woolmark Apparel Care, Delicates Program, and Tub Clean.
It has a variety of wash programs to meet a family's diverse washing demands. Using these systems, you may get the greatest outcomes with the least amount of energy use.
Electrolux's newest smart washing machines can connect to your WiFi network. From your smartphone, use the Electrolux app to operate the washer.
7.  Whirlpool
This is a 109-year-old American multinational home appliance producer and marketer. Their items are marketed and produced globally.
Whirlpool is a household name, thanks to TV commercials. That's not everything. Washing machines from Whirlpool include the newest innovations.
Several consumers own and like their washing machines. To remove stains, Whirlpool uses decades of fabric care and cleaning expertise.
It uses clever sensors to detect the laundry's state. The equipment detects electricity and water conditions automatically. Power outages do not affect its operation, and it continues to run automatically.
With intuitive controls, you can program your cycles. 3D Bloomwash, Catalytic Soak, Stainwash Deep-Clean, and Child Lock are all features of Whirlpool washers.
Now you can control and connect from anywhere with the new smart models. It also has a touchscreen that learns from your family's habits and recommends tailored setups.
One of the company's most notable assets is its worldwide service network. It is, in fact, one of the best washing machine manufacturers. The motor and prime mover are warranted for ten years on most versions.
6.  GE
Generously referred to as GE, it is an 1892 American multinational business. On the Fortune 500, it is one of the biggest US enterprises.
GE makes not only wonderful washing machines but also many other unique goods. Haier now owns GE Appliances, a company that makes consumer electronics.
Yet, all GE appliances are made in the USA, from start to finish. High-quality GE washing machines with innovative technology.
They include everything you need to clean your clothing gently and thoroughly. The machine's built-in wash routines may meet washing needs.
With the clever dispenser, you can do your laundry with ease. Unbalanced loads are sensed and rebalanced during the spin cycle, resulting in a silent wash.
They feature a maximum RPM of 1200-1600, resulting in faster drying. Use the UltraFresh Vent System with OdorBlock technology to keep your washer smelling fresh.
In addition to getting real-time alerts and updates, the newest GE washing machines have built-in WiFi. GE washers are efficient without compromising on features, performance, appearance, or convenience. A 10-year guarantee assures you of the quality of your washing machine.
5.  Speed Queen
When discussing the top washing machine brands, Speed Queen is unavoidable. As of 1908, Speed Queen does laundry. Ils savent lave That's it.
Speed Queen was founded in Ripon, Wisconsin, USA, and has been there ever since. They haven't made home washing equipment anyplace else.
They dominate the globe in commercial laundry sold to laundromats, apartments, and hotels. But the corporation also sells to homeowners.
Speed Queen washers are developed, tested, and manufactured to last 25 years in your household. They are made of metal and try to assure reliability.
They have a unique wash method that provides the greatest wash and cares for your garments. It features many wash settings to meet your washing needs.
Customers enjoy the Heavy Duty setup for the machine. The Speed Queen washing machine's balancing mechanism automatically rebalances even the most imbalanced loads for less vibration and noise.
The Stainless Steel Tub is long-lasting and reliable. Speed Queen has earned the respect of laundry experts for decades. Laundry managers adore Speed Queen's outstanding outcomes, dependability, assistance, and overall value. Speed Queen is the laundry star for enormous quantities of wonderfully clean laundry.
4.  LG
LG is a well-known South Korean technology brand known internationally for its excellent living and innovation philosophies.
It has been in business for decades and is admired for its product variety. The organization has always strived to deliver the greatest service to its global customers by upgrading its technologies.
LG's key product categories are washing machines and refrigerators. LG provides something for everyone in this sector, no matter your budget.
The American Customer Satisfaction Index (ACSI) ranks LG as one of the most trustworthy washer manufacturers. LG employs cutting-edge technology to provide wonderfully cleaned garments.
TWINWash, TurboWash, Smart Diagnosis, Smart Remort Control, Allergy Care, Jet Spray+, Smart Inverter Technology, 6 Motion Direct Drive, Steam Wash, and NFC.
The dishwasher also has waterproof touch panels and auto restart. It's worth noting that certain models have the new Rodent Away technology, which protects your washing machine against rat damage and increases its longevity.
The most recent LG devices also come with an additional connection. Smartphones, Google Home, or Amazon Alexa control are available. While gone for work or shopping, start the washing.
When your clothes are clean, the machine will notify your phone. Other manufacturers' washing machines need more service in the first year. It's also the second-most recommended washing machine brand by maintenance specialists.
3.  Samsung
Samsung is South Korea's biggest multinational. It is a global leader in electronics and home appliances. It requires no introduction! The firm has earned a reputation for providing people with cutting-edge technologies at low pricing.
Samsung appliances are undeniably sleek and visually beautiful. They'll fit in any contemporary house. Samsung is a reliable washing machine brand that can compete with others.
Their machines ease the tedious chore of washing clothing and address every laundry need a consumer may have. Samsung washing machines are energy efficient and feature optimum spin speed.
Its Diamond Drum design efficiently and gently washes textiles. Samsung machines have many capabilities to assist you clean and removing tough stains.
There's also a StayClean Drum and a 15′ Quick Wash. It has a Digital Inverter Motor, Voltage Control, Ceramic Heater, and Smart Check.
Some newer machines promise to employ Artificial Intelligence to cut wash time in half. Depending on the model, the warranty is 1 to 3 years.
2.  Miele
Those perplexed as to why Miele is at the top of this list should know that it is simply because it is that fantastic. A German producer of high-end residential appliances and business equipment, Miele was established in 1899 and is headquartered in Munich. Miele sells its goods in 47 countries across the world and exports them.
It's worth noting that the first Miele washing machine with an electric motor was manufactured in 1914. That was more than a century ago, to be precise.
These days, only a handful of manufacturers produce long-lasting washers, with Miele among the best. No matter what model type you choose, most Miele machines are reputed to endure for over 20 years.
That is insane! Compared to practically every other manufacturer's laundry set, this statistic doubles the projected lifespan.
An ergonomically designed and meticulously built machine, this is one of the best on the market. It is scratch, acid, and corrosion-resistant, making it a great choice for outdoor applications.
This washing machine has a revolutionary honeycomb drum with a hexagonal sculptured surface that gives a gentle but efficient wash to keep your clothing looking new for a longer period.
This washing machine comes with many different wash programs and is well-known for its ability to remove even the most difficult stains.
A few essential features include PowerWash, CapDosing, TwinDos, SoftSteam, and Pre-Spin. Automatic load identification determines the amount of load being handled, resulting in reduced water and energy use.
While operating, however, the machine is deafeningly silent, setting it apart from its rivals. It may be necessary to check the wash a couple of times to ensure it's still working.
Modern versions link to your home WiFi network, enabling you to remotely manage the machine and monitor its operation from your smartphone or tablet.
Many honors have been bestowed on Miele washing machines and an abundance of five-star customer evaluations. This is undoubtedly a high-end washing machine brand, but it is also incredibly effective.
1.  Bosch
Incorporated in 1886, Bosch is an international engineering and technology corporation with a more than 125-year history in Germany.
It is the most widely used and recognized brand in Europe for residential appliances. The corporation has operations in over 60 countries throughout the globe, thanks to a sophisticated network of hundreds of subsidiaries.
Bosch washing machines are built to last and are technologically advanced. A few decades ago, they joined the market, and they are still doing well.
They have a variety of revolutionary features such as anti-tangle, express wash (pre-wash), wrinkle reduction (anti-wrinkle), active water (active water), speed perfect (speed perfect), allergy plus (allergy plus), child lock (child lock), and many more.
The large drum within the machine provides the most area possible for improved movement of the laundry, resulting in the best possible washing outcomes for the customer.
Designed to deliver a thorough but gentle clean for your clothing, Bosch washing machines are a perfect choice. It has been specifically created to avoid harm to fragile materials.
Reload enables you to open the door early in the cycle to add or remove clothes without having to open the door again. The machine's AntiVibration Design eliminates vibration and allows it to operate with little noise.
In addition, they are environmentally friendly in that they utilize less water and do so more efficiently. The most recent high-end versions are intelligent and can even be linked to your home WiFi network, making daily life much simpler to navigate.
Before they leave the factory, Bosch washing machines are put through hundreds of tests to ensure that every aspect is perfect.
After years of usage, the company's customer base has developed a strong loyalty to the brand and has refused to abandon it altogether.
A two-year manufacturer's guarantee covers almost all Bosch appliances as a matter of course to safeguard the consumer against any manufacturing flaws.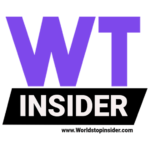 Top 10 Lists of the people, things, places, most expensive, animals, most popular, luxury and high rankings of world. World's Top Insider focuses on the top ten lists of best, greatest and top rankings in the world.