Over the last several decades, the global soap sector has had continuous revenue growth, notably among the top ten soap companies globally.
The increasing demand for soap and other cleaning chemical products is primarily driven by the expanding population, greater health awareness, and improving standards of cleanliness among consumers all over the globe, among other factors.
A variety of other reasons have also contributed to the expansion of the worldwide soap market in recent years, including strong sales efforts by major and small soap businesses, the development of new functional soaps, and the expansion of the global soap market in emerging markets.
According to the latest numbers gathered by BizVibe, the worldwide soap industry had a total value of US$ 19.5 billion in 2018, and it is predicted to reach US$ 24 billion by 2022, according to the company.
Growing customer desire for organic soap products, rising disposable incomes, and premiumization of the product are all factors that are contributing to the market's expansion.
There are many soap brands worldwide, and of course, you wouldn't know who you want because of the unique fragrant and additives used for their manufacturing to draw up a list.
It is also the world's largest toiletry and is used to wipe away dirt in our skins, clothing, hair, vehicles, utensils, pets, and others.
These days You cannot survive without soap practically. In this paper, we can just concentrate on soap used for the cleansing of the body used to take our baths.
Bath soap branding has grown over time, just as trends have changed in the toiletry area. Every soap brand in the world is unique, and there are also advantages added to it.
Psoriasis soaps, skin whitening, skin resistance to acne, skin watering, and certain other soothing elements will cool you and make you feel good for sleep.
Tom's of Maine Natural Daily Moisture Beauty Bar- $8.75
Because it moisturizes and replenishes the moisture level of your skin, this soap is appropriate for dry, mature skin. It is formulated with organic moisturizing olive oil of superior quality and natural vitamin E.
Animal testing or the use of animal-derived substances are not permitted in this product. This product does not include any artificial colors or scents.
Because of the high-quality soaps available on the market, the global soap business has been producing significant income. This is owing to a rise in the demand for soaps.
The consistent expansion of the soap business over the last several decades has prompted many new soap brands onto the market.
Some of the most well-known soap brands have long dominated the market, and you can find the soapboxes of these names in practically every mall and retail establishment.
The fact that they have garnered such widespread appeal is because they have consistently raised people's awareness of health issues.
Mario Badescu Skincare A.H.A. Botanical Body Soap- $8
With papaya and grapefruit extracts, this delightful liquid soap gently exfoliates and breaks away dead skin cells without harsh chemicals or synthetic beads, leaving your skin feeling baby soft.
When coupled with oat protein and ginseng extract, it may help to calm inflamed and sensitive skin. The skin is left clean and free of soap residue, which is particularly good for people with troublesome skin on their backs, shoulders, or chest.
Dove Sensitive Skin (unscented white beauty bar)- $5.09
With sensitive skin and hypoallergenic skin in mind, this soap was produced. It's an unscented, colorless soap that's mild and comforting to use on your skin. Dermatologists and pediatricians are the most likely to suggest it.
Fourteen hydrating creams and mild cleansers create this product, which leaves the skin smooth and luminous while still feeling dry.
Your skin will be protected because of the right P.H. balance in this product. This oil is thought to be especially effective in the winter months because it is incredibly moisturizing to the skin.
The dove is a worldwide favorite in women's soaps, having been recommended by dermatologists. This Dove bar soap is hypoallergenic and has a little amount of moisture, which helps to keep skin supple while gently washing and caressing it.
Originally from the UK, Dove is a brand for the production of personal care goods.
Their goods are made, among other things, in the USA, Turkey, India, and Germany and are distributed in over 80 countries worldwide.
These include deodorants, body soaps, hair care, and so on, both for men and women.
Their soaps are unscented and can be delivered from incredibly dry to highly oily for any skin condition. Anyone who suits the best should pick. The firm induces a gentle cleanser to hydrate the skin and have within radiance in all of its products.
The dermatologists prefer these bars for delicate skins because of the lack of drying in the skin of dove soaps.
15.  Paul Mitchell Tea Tree Body- $8.50
Paul Mitchell also produces beauty products, body bars popular mainly for hair shaping products, and makeup schooling. The bar consists of parsley flakes (an annual flora, with significant fragrance and white leaves, and Tea tree oil. It calms the skin naturally, and tea tree oil has the added advantage of acting as a natural antiseptic.
The majority of soap manufacturers add gluten, but the goods of Paul Mitchell have no gluten, so someone who is not sensitive to the ingredient should use this brand.
The above Soaps are beneficial for the transformation, nourishment, and glorification of the face. Our skins are bombarded with heat, dry winds, cold sun, bacteria, and soil when doing everyday tasks every day.
These Soaps tend to eliminate dryness and skin roughness by maintaining mud, sweat, and smell at bay, so you feel safe, and new after all uses.
Created with numerous ingredients such as skin-friendly cleaners, conservators, natural color add-ons, and fragrances, you always have good skin and grooming.
Do you suffer from acne or excessive oil production on your skin? Body and face soap with Tea Tree essential oil from Paul Mitchell will come to the rescue.
With the addition of tea tree oil, a topical antibacterial agent recognized for its healing effects, it had a pleasant sensation. With the addition of parsley, a delicate yet efficient exfoliant is created, eliminating all dead skin cells and presenting a youthful, beautiful complexion.
Men can shave with this soap since it produces a thick, creamy foam suitable for shaving. In 2022, the tea tree soap is expected to be among the top soap brands in the world.
14.  Aveda Rosemary Mint Bath Bar- $18
Even though you've washed off this nutritious bath soap, the aroma of certified organic rosemary and peppermint remains. It keeps the skin's natural oils from evaporating without drying them out completely.
Rosemary and peppermint work together to exfoliate the skin gently. With its refreshing and energizing scent and increasing appeal among customers, the soap is poised to become one of the greatest soap brands in the world by 2022, according to market research.
Because of the mint mix, this product provides a cooling and tingling feeling on the skin, while the rosemary helps to tighten and close those large, open pores on the face.
Aveda women and men's goods have been professionally produced and tested scientifically, taking extraordinary distances to honor the world. Pioneering natural beauty, Aveda reflects on the newest products, inventions, and exhibitions created for a diverse range of hair and skin styles.
Bath Bar with a revigorating flavor of rosemary and peppermint certified organic, which sits after rinsing. Exfoliates slightly. Aveda is made with an evergreen herb full of fragrance; Aveda Rosemary bar soap is completely organic and a natural antiseptic.
It Costs around eighteen dollars; this bar soap is around two hundred grams. It also contains peppermint components that deliver a delicate aroma that stays for hours together after the bath.
13.  D.H.C. Pure Soap -$12
No matter how sticky your skin is or how heavy you've applied your makeup, D.H.C. pure soap, as the name says, is produced with the purest of ingredients to give you a squeaky clean sensation without leaving any residue on your skin.
No added scent or color might interfere with the consistency of the product. Olive oil, which has moisturizing effects, and honey, which has antimicrobial properties and softening and balancing capabilities, are used to create this product.
Upon your first usage, you will be happy with the results of this soap. In 2022, this pure soap will be considered one of the top soap brands in the world.
12.  Pangea Organics Bar Soap-$9
Introducing a gentle soap produced with only the finest ingredients, such as Indian green tea combined with mint and rose petals and other botanicals.
Using cold-pressed ingredients with skin-restorative qualities, this soap is as sophisticated as it sounds. It feels cold and refreshing once you've used it.
It is especially beneficial during the winter months since it moisturizes and regenerates the skin. Furthermore, the box is plantable, and it contains an amaranth seed, which can assist you in growing gorgeous herbs in your garden or on your balcony.
11.  Drunk Elephant Pekee Cleansing Bar – $28.00
Because of the mix of marula oil and honey in this bar, it melts into the skin while simultaneously melting away the makeup for rapid removal. Blueberry extract is also used to relieve pain and discomfort.
In 2022, the Pekee Bar will be recognized as one of the top soap brands in the world.
10.  Chanel Coco bath soap- $26
This delectable soap has a beautiful aroma combined with a peaceful texture that glides over the skin, leaving it smooth and supple after each wash.
It may be a bit pricey for some, but it is worth it in the long run. With the citrus notes of mandarin, the exquisite aroma of jasmine, and a hint of patchouli, this soap is virtually regal compared to its cousin, which is a cinch to use.
With undertones of orange and rose, this gorgeously perfumed soap bar is great for the woman of luxury who enjoys pampering herself. This soap produces a smooth and thick lather, ideal for treating your skin after a long day.
9.  Be essential All Natural Bar Soap- $5.99
The mud-based soap we're providing you is completely new to the market. This soap is manufactured from clay, which has long been appreciated for its many aesthetic advantages, which include skin tightening, balancing, and pulling out impurities, among other things.
This soap has other therapeutic elements such as beeswax, shea butter, and natural essential oils in addition to the Dead Sea mud, and it has exceptional healing effects.
Many outstanding advantages can be found in this great soap, devoid of synthetic chemicals, colors, fragrances, and other unnatural substances.
It's a natural soap that is completely sober. In 2022, Beessential soap will be recognized as one of the top soap brands in the world.
When you buy our Orange Foaming Soap, you give everyone the gift from factory staff to the guy who brings the Aromatherapy to your gate – and everybody who handles the box has the fresh and delicious scent of citrus oranges.
This rich orange foaming soap attraction for the senses also features a natural mix of hydrating oils: cocoa oil to hydrate, olive oils to provide early aging antioxidants, and hemp oil to cure and soothe. Produced with fresh sweetheart, it has a natural fragrance made from a new sweetheart.
It Includes pure orange essential oil and natural fragrances. It is made from seed oil Virgin Hemp. Excellent quality of healing and humidity Made of Virgin Hemp Seed Oil and Pure Orange Excellent quality of recovery and moisture.
8.  Joanna Vargas Cloud Bar – $22.00
Thanks to a combination of glycerin, coconut oil, and shea butter, this very moisturizing bar has the appearance and feel of a cloud on your skin, as the name suggests. Chamomile water is a surprising substance often used to soothe and hydrate the skin.
7.  Badger Organic Body Soap- $6.49
The consistency and effectiveness have gotten a lot of positive feedback on the internet. Natural shea butter and extra virgin olive oil are used to create this product designed to nourish your skin.
Non-drying, non-irritating and leaves no soap residue on the skin after use. Made with the best ingredients and handmade and hand-cut, this soap is designed to soothe and cleanse the skin properly.
No smell, color, or detergents have been used to produce this soap. In 2022, it will unquestionably be one of the top soap brands in the world.
Badger Shave Soap consists of 100% raw, and all of the ingredients are certified organic. The process is organic and barbaric and contains aloe vera and cocoa oil and palm oil, and natural plant extracts from a sustainable source.
It has a rich lather and plenty of glycerine for mildness and simple, tight shavings and minor discomfort in the hair.
Badger Shave Soap has quickly washed away after shaving, leaving skin smooth and moisturized. Badger Shave Soap can best be used to pre-shave oil, especially if your skin is dry.
A shaved brush and warm water are the safest methods for use, but they can also be cooled and put on by hand with cold water.
Badger is a B Corp, and products are produced, where possible, in the United States using fair trade and organic materials.
They have an incredible range of projects in their headquarters and production plants to save electricity and resources.
No hazardous waste can be brought into the municipal water supply by their production methods.
6.  Dr. Bronner's Peppermint Pure Castile Liquid Soap- $6.69
This product has been certified vegan by the USDA National Organic Program. It is packed entirely from post-consumer recycled plastic bottles, making it a vegan environmentalist's dream come true.
This magical liquid soap is blended with a Pure-Castile liquid soap base, which may be used for either direct usage or a fancy D.I.Y. project.
You will feel calm and clean after using this product because of its emollient lather. All components are organic and free of genetic manipulation; there are no synthetic detergents or preservatives, and none of the substances is tested on animals.
This soap, which has a lovely and zingy peppermint aroma, is intended to awaken and cleanse the senses. Using only fair trade components, this soap is packed in biodegradable, recycled paper and is therefore considered an ecologically friendly soap bar. This lotion, which contains organic hemp oil, will keep skin nourished and feeling smooth and supple.
5.  Glossier Body Hero Exfoliating Bar – $14.00
It works the same way as your favorite exfoliating scrub, but it doesn't need you to scoop it out of a glass as you would with it.
An ultra-fine bamboo powder is used to exfoliate away dead skin cells, grime, and oils, then combined with hydrating components such as sunflower seed oil and aloe leaf juice to provide an overall smoothing effect.
Glossier will be one of the greatest soap brands in the world in 2022, according to Forbes.
The Exfoliating Bar of the Body Hero is a gently textured bar designed to remove the skin from dead layers and features moisturizing substances that feed the new skin.
Biodegradable, finely milled bamboo acts as a smooth surface in the bar to clean dead skin without looking as though it was raw.
Then apply a drop of moisture and keep it locked in and ensure the skin now surfaced is not dried.
The seed oil and the aloe juice provide a little moisture. The bar is mainly built as an ordinary soap bar with a bit of well on one side to accommodate a few pumps for an extra-hydrate phase in the Body Hero Oil Wash.
And Glossier certainly doesn't skip the scent; the bar is filled with a high whiff of perfume, which can last on the face for hours with the orange flour mixture.
4.  Caswell- Massey Goat's Milk and Honey Soap- $24
The winner is Caswell-Massey Goat's Milk and Honey Soap, which gets first place. This beauty soap may be used both on the face and the body, depending on your preference.
With 100 percent authentic goat's milk and the finest honey, as well as a high concentration of mineral salts and protein, and liposomes, it is especially suited for delicate and sensitive skin.
In 2022, the Caswell soap brand will be the best in the world. You may experience a rich, creamy butter lather every time you shower with these individually packed soaps precisely manufactured to retain the moisture.
Established in 1752, Caswell-Massey is the first American company in the field of fragrances and personal care. Initially, a Scottish-born doctor named William Hunter began working for Caswell Massey as an apothecary in Newport, Rhode Island.
The principal types of products include fine fragrances, soap, bath & body products, men's shaving, and toiletries, and other personal care accessories.
The favorites of JFW, George Washington, Cole Porters, Alla Nazimova, John Denver, and Rolling Stones were the most significant of their products.
They are separately packaged soaps made to hold moisture in so that you will experience a thick, fluffy butter lather each time you wash.
Their ingredients are rich in mineral essence, protein and liposome, making them suitable for sensitive and delicate skin.
3.  Dettol
Originally from the UK, Dove is a brand for the production of personal care goods.
Their goods are made, among other things, in the USA, Turkey, India, and Germany and are distributed in over 80 countries worldwide.
These include deodorants, body soaps, hair care, and so on, both for men and women. Their soaps are unscented and can be delivered from incredibly dry to highly oily for any skin condition. Anyone who suits the best should pick.
The firm induces a gentle cleanser to hydrate the skin and have within radiance in all of its products.
The dermatologists prefer these bars for delicate skins because of the lack of drying in the skin of dove soaps.
2. Hammam
Hamam soap is manufactured using 100% raw oil and vegetables. Hamam also loves a fan that follows her natural products today—Neem, tulsi, and aloe vera extracts.
Hamam neem, tulsi, and aloe vera extracts provide sufficient protection against different skin problems such as pimples, prickly sun, body scents, rashes, and so on.
The company has a long history of the use of traditional ingredients in its kitty. Hamam is still recognized today as Tamil Nadu's most popular soap. He's a business industry leader; The brand has always sought the whole bathing experience of its customers.
The doctors prescribed Hamam soap for everybody. From the very beginning, Neem is at the heart of Hamam's brand.  Recently, Hamam launched a new formula, using nature to protect the skin against fire, dust, and contamination as one of its most potent ingredients.
It has 100% neem oil as the most reliable natural alternative for skin care in its latest formulation stands out in the middle of the rubble.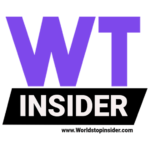 Top 10 Lists of the people, things, places, most expensive, animals, most popular, luxury and high rankings of world. World's Top Insider focuses on the top ten lists of best, greatest and top rankings in the world.