You will discover an exact updated ranking of the most paid models in the world in the next section, which includes a list of the famous Victoria's Secret models in 2022.
In addition to achieving fame and money, several Victoria's Secret models have made their fortunes by Cat walking all over the world.
For more than simply the modeling profession, Victoria's Secret models are among the world's best-known and most highly regarded. Many of them are now well-known to the general public. What kind of wealth do they have?
There are tens of millions of dollars in wealth and success among the models who have worked for Victoria's Secret, as you will witness in the next video.
From runway models to the most exclusive VS Angels, here is a list of the Famous Victoria's Secret models, along with their estimated net worths.
Every year, we stand there with our mouths wide as these stunning women shimmy down the runway. Moreover, although being physically prepared for such an event may be a lot of hard work, the monetary compensation isn't too awful.
For those who are unfamiliar with the show, it has been shown each December since 1995, and viewers have been treated to the sight of models sporting lavish lingerie, makeup, and stiletto heels as they strut their thing down the runway.
While many of the models that walk down the catwalk, such as Bella and Gigi Hadid and Kendell Jenner, are well-known for their fashion campaigns and pop culture appearances, others who are less well-known also utilize Victoria's Secret stage as an opportunity to shine. So have a look at our list of the top 10 Famous Victoria's Secret models in 2022.
10.  Candice Swanepoel
During 2010 and 2011, Swanepoel's projected earnings on Forbes' "The World's Top-Earning Models" list amounted to $3 million.
Having earned an estimated $3.3 million in 2013, she was rated No. 9 on the list. In 2015, she earned $5 million and was rated eighth in the world. In 2016, she earned $7 million and was ranked eighth in the world.
9.  Taylor Hill
After modeling for H& and walking in the Victoria's Secret Fashion Show for the first time in 2014, when she was just 18 years old, she was named the youngest model on their rotation.
That same year, she joined Erin Heatherton, Frida Gustavsson, and Barbara Palvin as one the faces of the Rosa Cha campaign.
Since 2015, she has been listed at No. 17 on Forbes "The World's Highest-Paid Models" list, and her projected earnings between 2015 and 2016 have amounted to $4 million.
Earlier this year, she was announced as the new face of French cosmetics company Lancôme.
8.  Jasmine Tooke's
In the episode "Ha'awe Make Loa" of CBS' Hawaii Five-0 on December 3, Tookes appeared with fellow Victoria's Secret models Behati Prinsloo and Jacquelyn Jablonski, who were both in attendance for the fashion show. French Vogue selected her as one of the magazine's "10 New Faces" from the fall/winter 2012-2013 Fashion Week in New York.
7.  Lily Aldridge
The following year, she was selected as a Victoria's Secret Angel and walked in her second Victoria's Secret Fashion Show, during which she was awarded her angel wings for the first time.
Aside from that, she has also walked in fashion shows in 2009, 2010, and 2011, as well as in 2013, 2014, 2015, 2016, and 2017.
Announcing that Aldridge will be sporting the Fireworks Fantasy Bra on November 2, 2015, Victoria's Secret made announcement.
The bra was designed and manufactured by Mouawad, and it is believed to be worth $2 million (€1.8 million). She is unquestionably one of the highest-paid Victoria's Secret models in the upcoming 2020 season.
6.  Joan Smalls
Smalls started modeling for Victoria's Secret in 2011 and has participated in the company's 2011 Fashion Show, 2012 Fashion Show, 2013, 2014 Fashion Show, 2015 Fashion Show, and 2016 Fashion Show.
In addition to Vogue, Harper's Bazaar, i-D, GQ, Dazed & Confused, Elle, Industry, Interview, and the American and Spanish editions of Vogue, as well as W, she has featured in editorials for many other foreign publications, including Harper's Bazaar and Harper's Bazaar Italia.
When she was eighteen years old, she made her first appearance on Forbes magazine's list of the "World's Highest-Paid Models," where she was ranked eighth with almost $3 million in earnings.
5.  Alessandra Ambrosio
While pregnant with her second kid, she performed in the 2011 event while sporting the biggest wings (30 lb., 14 kg) ever created for the spectacle.
It was selected for Ambrosio to wear the "Fantasy Bra" in the year 2012. The Floral Fantasy Bra, designed by London Jewelers, was embellished with amethysts, rubies, sapphires, and diamonds, which were set in rose and yellow gold and ornamented with more than 5,200 precious stones in total.
Adriana Lima and she wore the Dream Fantasy Bra together in 2014, which was inspired by the movie of the same name. Each of the bras was worth $2.5 million on its own.
In 2012, she was rated sixth on Forbes' list of the highest-paid models, earning an estimated $6.6 million in a single year, according to estimates.
4.  Liu Wen
In 2012, a photograph of Wen appeared on the cover of the Style "T" Magazine's Travel Issue, which was published by the New York Times.
Forbes magazine named Wen to its annual list of the world's most well-paid supermodels in 2013, and she continues to hold that position today.
A report in Forbes magazine in 2014 said that the supermodel had made roughly $7 million in 2013 alone from her modeling contracts and that she was included on the list the following year.
Furthermore, according to the story, Wen had a significant presence on social media, with more than 2.7 million followers on Instagram and 18 million followers on Weibo, among other platforms.
3.  Gigi Hadid
Earlier this year, she revealed her first collaboration with Reebok, creating shoes for the brand that would be distributed in limited quantities beginning on December 7 and the whole collection later in February 2019.
The partnership began in November 2018, and the full collection will be launched later in February 2019. In the same month, she also returned to the Victoria's Secret Fashion Show for the third time in her career.
She featured on additional foreign Vogue covers in the first quarter of 2019, including those for Vogue Czechoslovakia, Vogue Arabia, and Vogue Hong Kong.
When Hadid shared a picture of herself from October 2018 without permission from the photographer, she was sued by the independent photo agency firm Exclusive in late January 2019.
2.  Kendall Jenner
Jenner collaborated with Victoria's Secret photographer Russell James, and her work featured in magazines such as Kurv, Miss Vogue Australia, and Harper's Bazaar Arabia, among others.
Aside from that, she appeared at the book releases for James' "Nomad Two Worlds: Australia" in both Sydney and Los Angeles.
Because of this collaboration, Jenner's work began to gravitate toward high fashion, and she signed a management contract with The Society Management in November 2013.
Between 2019 and 2020, she might make up to $20 million. Forbes magazine reports that she is not only the highest-paid Victoria's Secret model in 2020, but she is also the highest-paid female model around the globe.
1.  Adriana Lima
Lima has starred in many television commercials for the company, including the well-appreciated and widely panned "Angel in Venice" campaign alongside Bob Dylan in 2003.
Lima hosted the E! Entertainment Network's What Is Sexy? show in June, and she went on a tour to promote the Bio Fit Uplift Bra in July.
2008 is still going strong. She also appeared in the Miracle Bra's relaunch in November. The "Fantasy Bra" was worn by Lima during the 2008 Victoria's Secret Fashion Show to round off the year.
Between 2019 and 2020, she made a total of more than 13 million dollars. 3 575 black diamonds, 117 certified 1 carat (200 mg) white diamonds, 34 rubies, and two black diamond drops totaling 100 carats were put in the bra, which was designed by American jewelry designer Martin Katz (20 g).
The bra contained more than 1,500 carats of diamonds and was valued at more than $5 million (300 g).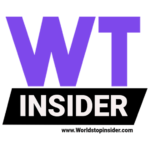 Top 10 Lists of the people, things, places, most expensive, animals, most popular, luxury and high rankings of world. World's Top Insider focuses on the top ten lists of best, greatest and top rankings in the world.