In what ways would you characterize beauty? Even if it varies from person to person, the fundamental components must be the same.
Although being tall, dark-haired, and sporting a six-pack may all qualify as "handsome," doesn't the term "handsome" refer to more than simply these physical characteristics? When it comes to being macho, charming, and gorgeous, Pakistani men put up stiff rivalry with their peers.
Even though the vast majority of famous people possess incredible qualities, we could only include the top 10 most gorgeous guys on our list.
10.  Agha Ali
Agha Ali has established himself pretty favorably in the Pakistani media sector in a relatively short time. It is interesting to note that his talents are not limited to performing in drama series; he also likes writing, singing, and modeling for photoshoots as an endorser for various businesses.
His father, Agha Sikandar, was a famous Pakistani actor in the past. He is the youngest son of Agha Sikandar. Surprisingly, he began his career in the Pakistani entertainment industry during his undergraduate years by participating in various theatrical performances.
Through his hosting gig at ATV, he made a good first impression. He has also sung more than 15 original soundtracks for television dramas. Agha Ali has many devoted female followers, many of whom consider him one of the gorgeous men in Pakistan.
It has been said that beauty is in the eye of the beholder, yet Pakistani men are often regarded as among the gorgeous men in the world.
A survey was conducted by the renowned dating website MissTravel, which asked over 110,000 people in the United States which countries they believed were the sexiest in the world.
9.  Shehryar Munawar
Shehryar Munawar is an actor, model, and producer who hails from Pakitan and is considered one of the most gorgeous men in the region.
He is stunning to look at, and the chiseled features set him apart from the other people. In point of fact, not only is he tall, but he is also fair and gorgeous, and he is just 32 years old.
In 2012, he made his acting debut in the play MereDard ko jo Zuban Miley, which launched his career and immediately thrust him into the public eye.
Shehryar Munawar has been in a handful of well-known drama serials, but he is most known for his work in feature films. Ho Mann Jahan and Party Hutt Love are two examples of his previous work.
In addition to these things, Munawar is a model who has worked for various fashion brands and has been on the covers of several magazines.
Up to this point, he has won three accolades, and we are rooting for him to continue to be successful in his profession.
8.  Mikaal Zulfikar
It is hardly surprising that Mikaal Zulfiqar has become such a well-known figure in the Pakistani media sector. Mikaal Zulfiqar is both handsome and charming, with a heart of gold as well.
He is kind, uncomplicated to collaborate with, and has a fantastic personality. It is interesting to note that Mikaal Zulfiqar featured in various television ads before landing a role in Abra Ul Haq's music video, which is when people began to take notice of him.
Additionally, he was featured in advertisements for Ufone, billboards, and other forms of advertising. It would seem that he also worked in several Bollywood films; however, none of them were very successful commercially.
He said in an interview that he had no interest in pursuing a career in Bollywood further and wanted to return to Pakistan instead.
He gambled his chances on Pakistani dramas and was successful as a result. To this point, his most successful drama series have to be called Shehr-e-zaat, Dyar-e-dil , Alif Allah Aur Insaan, and Qarar, respectively.
7.  Ali Zafar
Ali Zafar is undoubtedly one of the most modest celebrities to come out of Pakistan. He is pleasant, endearing, and sophisticated, in addition to being similarly gorgeous.
Ali Zafar is a household name in Pakistan, and for many reasons, that might be expected. You shouldn't underestimate his acting ability, even if he is a fantastic singer and composer.
He also excels at achieving such goals. Ali Zafar began his career as a sketch artist for Pearl Continental. He shortly after transitioned into a job as an actor on television in the early 2000s.
After some time, he released an album under the name "Huqa Pani," which became an enormous hit. In 2003, he became the topic of conversation due to the album's unexpectedly high number of sales, which topped 5,000,000 copies.
Today, he is considered one of the best artists in Pakistan, and his discography includes over 20 incredible songs. In addition, he pursued a career in acting and was successful in both Lollywood and Bollywood with his performances.
It is strongly suggested that you watch Tere Bin Laden, Lahore Se Agey, Teefa in Trouble, Mere Brother ki Dulhan, and a few more films.
6.  Haroon Shahid
Haroon Shahid is a charming, courteous, and good-looking singer-songwriter from Pakistan. According to reports, Haroon Shahid graduated with a four-year degree from the Beaconhouse National University in Lahore.
It's interesting to note that in 2008, he participated in a singing competition called Pakistan Sangeet Icon. Later the same year (2012), he had an appearance on Koi Labda and Tum Kaho, both of which were part of the fifth season of Coke Studio.
He rose to prominence after participating in Coke Studio and went to co-star in Shoaib Mansoor's feature film Verna opposite Mahira Khan. Nevertheless, his most notable works are the drama series Khaas, Mere Dost Mere Yaar, and Muqaddar.
5.  Zayn Malik
The youngest member of our list right now is Zayn Malik. This man, who is now 28 years old, rose to prominence in a very short time, and it was not just due to his attractive appearance.
There is much more to this dashing man than meets the eye, even though he is adorable, fashionable, and appealing. In 2017, Zayn Malik participated in a well-known television competition known as X-Factor.
After being eliminated from the competition, the judges Nicole Scherzinger and Simon Cowell regrouped him with the other contestants to create a new act called "One Direction."
This English-Irish pop boy band shot to prominence worldwide in a matter of days. Despite this, things turned unexpectedly in 2015 when Zayn Malik chose to pursue a solo career instead of remaining with One Direction. Therefore, this singer and composer are still going strong, and young women can't stop swooning over him.
4.  Fawad Khan
Since 2002, the camera has captured the very handsome characteristics of Fawad Khan. Because he unquestionably has to be Pakistan's most star-studded celebrity, young women of all ages have been amassing collections of his autographed items, including posters and desktops.
Fawad Khan began his career in music by working with Ahmad Ali Butt on the title theme for the comedy Jutt and Bond. This collaboration was the beginning of Fawad Khan's music career.
Indeed, this resulted in the formation of a new band, which, from a musical point of view, is arguably the finest thing that could have happened to Pakistan.
In the early 2000s, Entity Paradigm was the band that everyone was talking about, and fans couldn't get enough of their live performances.
Who in their right mind would pass up an opportunity to see a lead vocalist with such good looks? In addition, Shoaib Mansoor's Khuda Ke Liye included Fawad Khan not long after his appearance in the comedy Jutt and Bond, which he filmed simultaneously as Jutt and Bond.
Bang! Within a few months, Fawad Khan became the most famous actor in Pakistan. In addition, Fawad Khan is well-known in the Bollywood industry.
It is fascinating to learn that he has received over 16 Awards in recognition of his brilliance, and the greatest thing is that he is just as unassuming as good-looking.
3.  Emmad Irfani
Does he look like Henry Cavill, or is just me? Because of his pleasant nature and appealing appearance, Emmad Irfani has a large following among female admirers.
His followers like him for these reasons. Irfani started his career in the fashion industry in 2001 by working with HSY as a model for several fashion projects.
In later years, he collaborated with renowned fashion houses and designers such as Khaadi, Hang Ten, Charcoal, and Bunto Kazmi, amongst others.
In the beginning, Emmad sported a fresh, shaved appearance; later on, he grew a beard and adopted a more rough appearance.
We, as fans, believe he always looks gorgeous no matter what he wears. This 5 feet 11 inches tall military veteran is from Peshawar and has a background in the military.
Emmad Irfani is most known for her work as a model. Still, she has also been in several Pakistani television drama series, including Cheekh, Jalan, Saya-e-Dewar Bhi Nahi, and Kuch Na Kaho.
Acting is something he has just recently begun to explore. On the other hand, we believe that if he takes a little time to hone his abilities, he will be able to accomplish a great deal.
2.  Hasnain Lehri
Hasnain Lehri is undeniably one of the gorgeous guys in Pakistan because of his sharp features, piercing gaze, and charming personality.
He seems to be one of the fittest guys since maintaining a healthy lifestyle via exercise and diet is his philosophy. In addition, the definition of his abs is just the icing on the cake.
Hasnain Lehri entered the profession as a model, and immediately after that, he found himself surrounded by the most successful Pakistani fashion designers and photographers.
All of them were eager to help him get started. Hasnain Lehri is the first Pakistani supermodel to have won five LUX Style Awards, which is somewhat of a surprise in and of itself.
Hasnain said in an interview with OK Pakistan that being a member of a Sardar Baluchi family while pursuing a modeling profession is the most challenging aspect of his life, but he is committed to his work.
He also said that he had always had an interest in fashion and that he had always known that he wanted to pursue a career in modeling since he had learned so much about street fashion while wandering the streets of London.
1.  Imran Abbas Naqvi
Imran Abbas has the facial traits of the archetypal innocent child, and the look in his eyes conveys nothing but the truth. His complexion is flawless, a huge bonus, and his body language is perfect for modeling and acting. Islamabad, Pakistan, is the city where Abbas was born in the year 1982.
It would seem that Imran Abbas is the youngest of his six brothers and sisters. At the age of twenty, Imran Abbas made his debut in the business, working as a model.
Everyone enjoys seeing someone with a new appearance, and Imran can provide precisely that for you. Later, he decided to try acting in drama series, and he ended up being pretty successful in the endeavor.
In addition to numerous other achievements, he is known for his work on Umrao Jan Ada, Meri Zaat Zara-e-Benishan, Khuda Aur Muhabbat, and Thora sa Haq.
In an interesting turn of events, Bollywood extended an opportunity to him to play a role in one of their feature films, and he accepted the offer.
Creature 3D and Ae Dil Hai Mushkil are two of his flicks that were produced in Bollywood. This stud, who is 36 years old, is so hot that ladies can't help but swoon over him.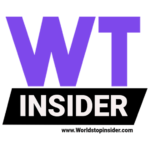 Top 10 Lists of the people, things, places, most expensive, animals, most popular, luxury and high rankings of world. World's Top Insider focuses on the top ten lists of best, greatest and top rankings in the world.