Although many feel that muscles should only be shown on males, the most renowned female bodybuilders in the world, along with their millions of followers from all over the globe, politely disagree with this notion.
In point of fact, it is reasonable to assert that the bodybuilding business as we know it now would not exist if it were not for the contributions made by its female athletes.
10.  Cydney Gillon
Cydney Gillon has won the title of Ms. Figure Olympia four times. It was a stroke of good luck that she was born to two athletes.
Consequently, her parents provided her with essential support, advice, and motivation throughout her career. In addition to this, the very first time she participated, she was just 14 years old.
After competing in and winning the NPC nationals when she was just 20, she was awarded her pro card (2012). Her mother is a two-time breast cancer survivor, and she credits her mother for being a significant source of motivation for her.
Her mother braved her illness and made it to the competition event that Gillion was in. Gillion is well known for participating in the television reality show Survivor, where she finished in fourth place.
She presently serves as the Chief Executive Officer of Cake Factory Exercise, a company that manufactures items linked to fitness.
9.  Monique Jones
At sixteen, Monique Jones embarked on a journey into fitness and bodybuilding. At 29, she made her debut in a bodybuilding competition for the first time.
The tournament was held in Columbia, South Carolina, where she earned first place in both the Heavy Weight and Overall categories.
She pursued her bodybuilding interest and was first placed in another competition at the IFBB North American Championships (2009).
In the same vein, her past achievements include coming in second place at the IFBB Wings of Strength Chicago Pro-Am Extravaganza (in both 2012 and 2013) and the IFBB WOS Romania Muscle Fest Pro Women's Bodybuilding (2018).
Jones always makes it a point to prioritize her femininity above her efforts to acquire muscle. As a result of this, much like many other female bodybuilders, she drew a significant amount of motivation from watching Lenda Murray.
8.  Juliana Malacarne
Juliana Malacarne has won the title of Miss Physique Olympia four times. She was born in Brazil but has made her home in New York for the last several years.
The bodybuilder is 48 years old and won a trophy in the 2005 IFBB Amateur Body Fitness Championships in Sao Paulo, which took place in her hometown.
This allowed her to get her pro card. She cites Monica Brant, a well-known personality in the world of female bodybuilding, as one of her primary sources of motivation.
Malacarne's interest in sports and other physically demanding pursuits may be traced back to her elementary school years. She used to be utterly enthralled by the incredible physicality of the action idols such as Arnold Schwarzenegger.
Despite repeated setbacks, Brant remains resolute in pursuing the objectives she has set for herself. As a result, she has motivated many people who follow her on social media to take care of themselves and their bodies.
7.  Theresa Ivancic
When Theresa saw the incredible physiques shown by female fitness models in Oxygen Fitness Magazine, it inspired her to pursue a career as a female bodybuilder.
This occurred in the year 2001. Since then, she has participated in various bodybuilding competitions and has been victorious. Recent results from the IFBB Chicago Pro show her in first position (2020).
Similarly, she claimed the first runner-up spot in the IFBB Norfolk pro in 2019. In addition, she finished in second place in the NPC Miami Nationals (2016) and the NPC IFFBB Northern Americans (2015).
Ivancic is quickly becoming one of the most recognized names in the sport of female bodybuilding, and she has set her sights on being the champion of the whole globe.
6.  Sheila Bleck
Sheila Bleck has finished in the top 10 in the IFBB Ms. Olympia competition on four separate occasions. Consequently, she is one of the American female bodybuilders with the top position in the IFBB.
She competed in the 2018 IFBB WOS Rising Phoenix World Championships and finished as the third runner-up. She was awarded her pro card by virtue of her victory in the NPC Nationals in 2008.
Black and her identical twin sister, Sherry, received a weight bench as a gift from their mother when they were barely 12 years old. The role of Rocky Balboa, as portrayed by Sylvester Stallone, and the television show.
The Incredible Hulk served as a source of motivation for her. Black has a strong relationship with her twin sister, who was active in boxing competitions from the age of 19 for many years. In addition, Bleck instructs prospective athletes in stage choreography and posing for the stage.
5.  Alina Popa
Alina Popa was born in Romania, but she now makes her home in the United States of America. She triumphed in the Rising Phoenix World Championships to take first place (2018).
Similarly, she competed for the title of Ms. Olympia in 2012 and 2013, finishing in second place in both years. She began her athletic career at a young age and competed in track and field.
Then, when she was 19 years old, she started bodybuilding after being motivated to start the sport by a female competitor in her hometown.
Consequently, she got her pro card in 2008 by winning the IFBB Worlds Santa Susanna competition. These days, she conducts coaching and training sessions through the internet.
4.  Debi Laszewski
During her career, Debi Laszewski achieved a position of third place on the IFBB Pro Women's Bodybuilding Ranking List. She began her athletic career in high school, competing in track and field events.
In later years, she became interested in bodybuilding after being motivated by the sculpted figure of Linda Hamilton, whom she had seen in the movie The Terminator.
She began bodybuilding when she was 20 and won her first competition when she was 24. In the same year, 2012, she placed second in both the Ms. International and Ms. Olympia competitions.
In 2013, she achieved a third-place finish in both contests. Similarly, she was third in the IFBB Wings of Strength Rising Phoenix World Championships (2015). Laszewski is now a professional personal trainer and is also interested in interior design and home décor.
https://www.youtube.com/watch?v=g2xPOd7LflI
3.  Yaxeni Oriquen
Bodybuilder Yaxeni Milagros Oriquen-Garcia Perez is of Venezuelan and American descent and has many impressive ranks. She began her pursuit of a profession in modeling at a young age and then went on to study theatre. 1989 was the year when she made the decision to embark on a career in female bodybuilding.
Ultimately, she was victorious in four amateur competitions in 1993, and after winning the Ibero (Central American) Championship, she was granted her professional card.
Above all else, winning the title of Ms. Olympia in 2005 is one of her most notable accomplishments. Along the same lines, she was crowned Ms. International in 2002, 2003, 2005, 2008, and 2012 respectively.
She is presently the owner of Egypt Gym in Miami, Florida. In addition, she is a certified fitness trainer specializing in nutrition, weight training, body sculpting, and the process of getting clients ready for competitions.
2.  A. Shaw, Andrea
Ms. Olympia for the year 2020 will be Andrea Shaw. Both the IFBB Omaha Pro and the IFBB WOS Rising Phoenix World Championships were held in the same year she won.
In addition, throughout her professional career, she has been awarded many titles. She showed early on in her life, while she was still a youngster, a passion for gymnastics and competitive cheerleading.
In addition to this, her mother was a nurse and a former fitness trainer, and she served as a guide and a motivator for her daughter to participate in athletics and maintain a healthy lifestyle.
She began participating in more structured bodybuilding workouts when she was 17. She was motivated to start bodybuilding after looking at photos of fitness models in Oxygen Magazine, much like many other women who now lift weights.
1.  Iris Kyle
Iris Kyle is widely regarded as one of the best female bodybuilders in the world because of her consistently high-ranking performance year after year.
In 2001, 2004, and every year from 2006 through 2014, Kyle finished second in the IFBB Ms. Olympia competition. Similarly, she won the IFBB Ms. International competition in 2004, 2006, 2007, 2009, 2011, and 2013.
That's quite an accomplishment! She participated in various sports when she was younger, including jogging, basketball, and softball.
She decided to develop an excellent physique after seeing a photo of Lenda Murray, a well-known bodybuilder. This motivation came from the image.
She chose to participate in the Long Beach Muscle Classic in 1994 and ended up winning the competition. After that, she competed in many other events and eventually established herself as one of the best female bodybuilders.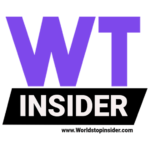 Top 10 Lists of the people, things, places, most expensive, animals, most popular, luxury and high rankings of world. World's Top Insider focuses on the top ten lists of best, greatest and top rankings in the world.