With his yearly earnings already exceeding £116 million, PSG striker Kylian Mbappe has surpassed Cristiano Ronaldo and Lionel Messi to become the world's wealthiest player.
Forbes's annual athlete's rich list, released earlier this year, showed Messi and Ronaldo as the two highest incomes in football; however, this seems to be about to alter moving into 2023.
This news follows previous allegations that Ronaldo rejected an offer to join Saudi Arabian team Al-Hilal this summer in a move that would have virtually quadrupled his yearly salary.
The option was presented to Ronaldo with the potential to almost double his earnings. Mbappe's new status as the world's richest footballer will come as a little surprise to very few people due to a massive new contract he recently signed with PSG.
However, off-field endorsements continue to be players' most lucrative source of income. With this in mind, we have compiled a list of the top ten wealthiest football players in the world, taking into account not only their annual earnings on the field but also their earnings off the field.
10.  Antoine Griezmann – £80m
Griezmann's footballing career has unexpectedly stalled due to a complex loan scenario between his home club, Barcelona, and La Liga rivals, Atletico Madrid.
The circumstance has left Griezmann stranded between both clubs. However, he does not need to worry about his money since the France international brings in £25.5 million yearly. His total net worth is around 80m.
9.  Kevin de Bruyne – £86.5m
Kevin de Bruyne is not only the best-paid player at the illustrious Manchester City football club but also the second Belgian international player to make it into the top ten list of the wealthiest footballers.
Like his Belgian counterpart, Hazard, the bulk of de Bruyne's earnings come from his play on the field, with only £3.2 million yearly from sponsorships and endorsements.
Hazard also earns most of his money in the area. He was the second top scorer in the premier league last season and the top assists maker so far.
His net worth has grown since his debut at Manchester City. And Haaland is already doing wonders for his team.
8.  Raheem Sterling – £90.3m
When Sterling announced in the summer that he was leaving Manchester City to play for Chelsea, the news sent shockwaves across the Premier League.
The transfer was profitable for Sterling's finances, as he now has a total of £27.3 million in his bank account and is officially the Englishman who earns the most money playing football.
7.  Andres Iniesta – £123.8m
Andres Iniesta is widely regarded as one of the all-time greats in the position of midfielder due to his stellar performance for Barcelona, where he is one of the team's greatest players.
The 36-year-old athlete made his Barcelona debut in 2002 and has played for the club since, spanning 16 seasons. Iniesta is one of the backbones of the Spanish squad and a brilliant passer.
His goals were vital in the Spanish national team's victory in the Hercules Cup in 2010, which was also the first World Wave Championship in the Bullfighting Corps's long and successful history.
Iniesta departed Barcelona for Kobe Victory in Japan's J. League in 2018. He has made 51 appearances for the J-League squad in different tournaments, scoring 10 goals.
However, despite being 38 years old, the player is still going strong for the Japanese club Vissel Kobe and is now the seventh wealthiest footballer in the world.
6.  Gareth Bale – £150m
There is no question that Gareth Bale has contributed to the success of Real Madrid in recent years and played an exceptionally vital role, even though his stellar record with the club has been undermined by off-court issues in the last year.
The Welsh national team player was purchased by Real Madrid from Tottenham Hotspur for €100 million in 2013. At the time, the transfer price was unprecedented elsewhere in the globe.
In a flash, Bale improves the La Liga powerhouses. During his first few years at Real Madrid, he has consistently produced at a very high level.
The winner will be crucial in the White Coat's quest for a fourth straight Champions League title. However, Bale was turned down by legendary football coach Zinedine Zidane a year ago.
Zidane has emphasized that Bale is free to leave the club if he chooses. The agent for Real Madrid's highest-paid player, Gareth Bale, has stated that his client intends to see out his contract with the club.
5.  Kylian Mbappe – £150m
Kylian Mbappe's annual salary from footballer wages alone has increased to £95.7 million thanks to a ground-breaking new deal he struck with PSG.
Mbappe is now the highest-earning footballer in the world after accumulating an additional £20.3 million in earnings from sponsorships and endorsements. By the end of 2022, his net worth will be $150m.
4.  Zlatan Ibrahimovic – £195m
Ibrahimovic is often regarded as one of the most energetic players in the sport of football. He has previous experience playing for some of the world's most prestigious clubs.
The Sweden national team player has formerly competed for many teams, including Juventus, Inter Milan, AC Milan, Barcelona, Manchester United, and Paris Saint-Germain.
His ability to score goals while playing for different teams has remained at an unbelievable level. Ibrahimovic is a tall player, but what sets him apart is his ability to keep the ball under control with his feet and handle balls at high altitudes.
After spending time with the Los Angeles Galaxy in Major League Soccer, the athlete, who is now 40 years old, is presently playing for AC Milan.
An astounding 570 goals have been scored by Ibrahimovic during his career, which has seen him take the field 808 times.
3.  Neymar – £200m
Like many other young players in La Liga, Neymar had the potential to become a star. After leaving Santos for Barcelona in 2013, he finally made it to Europe.
He created a dreadful attacking triumvirate with Luis Suarez and Rio Messi. When Paris Saint-Germain activated the striker's 222-million-euro termination clause after he had spent an unbelievable four years at the Nou Camp, it became the most expensive move in history.
Despite his injury history, you can never write out Neymar, who is presently playing in Ligue 1. PSG's 2020 Champions League final appearance was largely due to the 30-year-efforts.
Considering Neymar has an annual income of £84.5 million, it is unlikely that he will be bothered by the fact that he earns less than his colleagues, Messi and Mbappe.
2.  Cristiano Ronaldo – £500m
The news that Mbappe received a pay raise was not well received by everyone, especially Cristiano Ronaldo, who has been knocked off the top spot on the list of the wealthiest football players.
Despite this, the striker for Manchester United still has one title: he is the athlete with the most followers on Instagram, with 483 million of them.
1.  Lionel Messi – £600m
The debate of Messi versus Ronaldo has been a driving force in football for almost twenty years, and both Messi and Ronaldo continue to be among the best players in the world.
Messi, who plays for PSG, has to settle for second place in the competition to be the world's richest footballer because his annual earnings are 100 million dollars higher than Ronaldo's.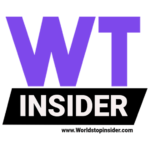 Top 10 Lists of the people, things, places, most expensive, animals, most popular, luxury and high rankings of world. World's Top Insider focuses on the top ten lists of best, greatest and top rankings in the world.