10 Most Beautiful Villages In Europe, The small villages in Europe are a joy to visit. The people, the food, and the quaint shops make for an unforgettable time.
Most of us love big cities, but that doesn't mean that small destinations can't be attractive or amazing. In the world, there are many villages that give a remarkably wonderful experience.
The towns attract people with high skyscrapers, costly shopping malls, and a luxurious atmosphere, but traveling around the smaller villages far from the large towns is the best way to experience a region's basic culture. The best part is that they are not all tourist traps many of these villages still maintain their old world charm while also embracing modernity.
There's something about visiting a smaller town that makes you feel like you're getting away from it all. And who doesn't love managing expectations? We've compiled this list of ten gorgeous little destinations in Europe that will let you enjoy life at its finest.
Check out the list below and learn about the world's most beautiful villages.
Our Video on the topic of Most Beautiful Villages In Europe:

10). ALBEROBELLO, ITALY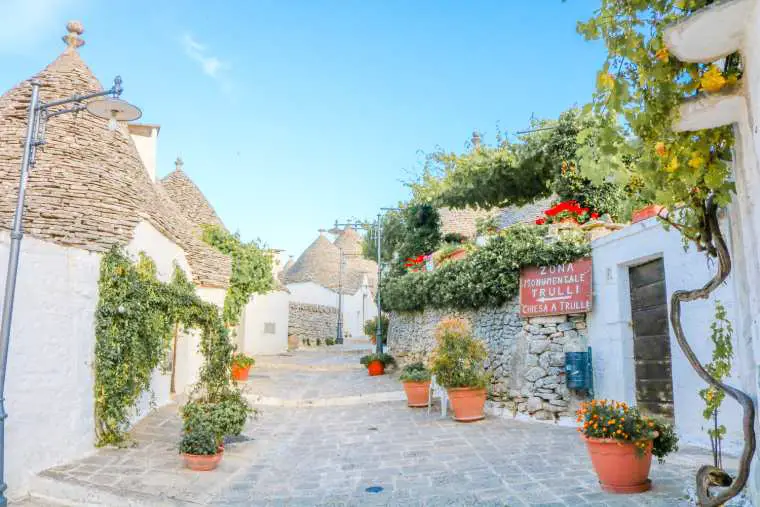 Located in southern Italy, Alberobello is home to some of the best examples of a dry stone hut form with a conical roof called a Trullo.
These dry-stone cottages are not some sensational buildings correctly but the simple traditional cottages, which are excellent examples of ancient construction methods.
Although the building method is old, these structures are not very old. Alberobello is a city in the Apulia region of Italy. It is known with conical roofs for its trulli, whitewashed stone huts.
There are hundreds of them in the hilltop Rione Monti area. The Trullo Sovrano of the 18th century is a two-level trulli.
The Museo del Territorio Casa Pezzolla's furniture and equipment re-create trulli life as it was centuries ago. The Casa Rossa is located in the southwest of the city.
A village can be regarded as a smaller location than a town. The village's population ranges from a few hundred to a few thousand.
Villages can not be regarded as rural villages that are also referred to as rural villages depending on the location of equipment and developments. We discovered villages around the world or in every country.
They differ only in facilities, the standard of living, amenities, and other parameters. China's villages come under two townships or county-controlled township divisions.
9). SAVOCA, ITALY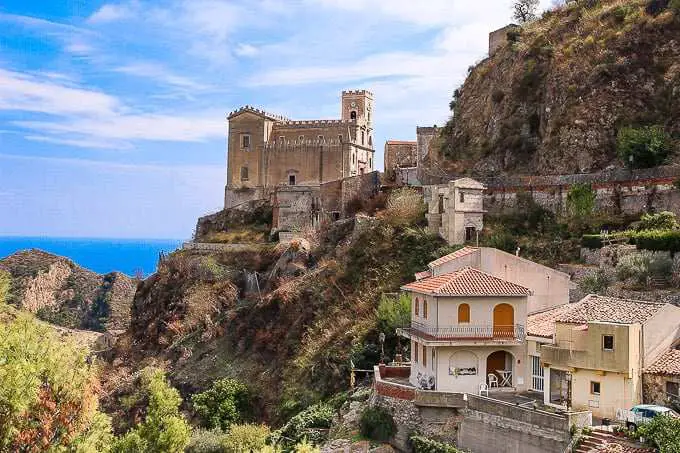 Located near Sicily's eastern tip, Savoca is very close to Taormina's famous tourist destination. It's not as amazing as its neighborhood, but in various aspects, it's still an attractive location.
The village has some timeless and profound Sicilian charm about it, making it the ideal spot for the acclaimed film The Godfather II by Coppola.
Savoca is a district located about 170 kilometers east of Palermo and about 30 kilometers southwest of Messina in the Province of Messina in the Italian region of Sicily.
The municipalities of Savoca are Casalvecchio Siculo, Forza d'Agrò, Furci Siculo, Sant'Alessio Siculo, Santa Teresa di Riva. Here is much to see, including churches, houses, and other ancient structures.
8). PARIANGAN, INDONESIA
Pariangan is a village of Minangkabau located in the regency of Tanah Datar in Indonesia's western Sumatra province. This is a scenic location with a sequence of well-preserved traditional dwellings and a big old mosque.
It is one of the world's most lovely villages, protected as a location of excellent cultural and historical importance. According to local legend, Pariangan is the oldest village in Minangkabau.
It is said that a big ancient tomb in the village belongs to an early ruler, Tantejo Gurhano.
Today the entire village is maintained under domestic law as a cultural monument. Pariangan is one of the best-preserved traditional Minangkabau villages, containing many' Rumah Gadang' traditional houses.
The oldest of these are said to be three hundred years old and feature beautiful wood-carving and walls woven from rattan. The town also features a' surau', a communal living quarters for unmarried males, one of the very few surviving examples of such a structure.
7). HALLSTATT, AUSTRIA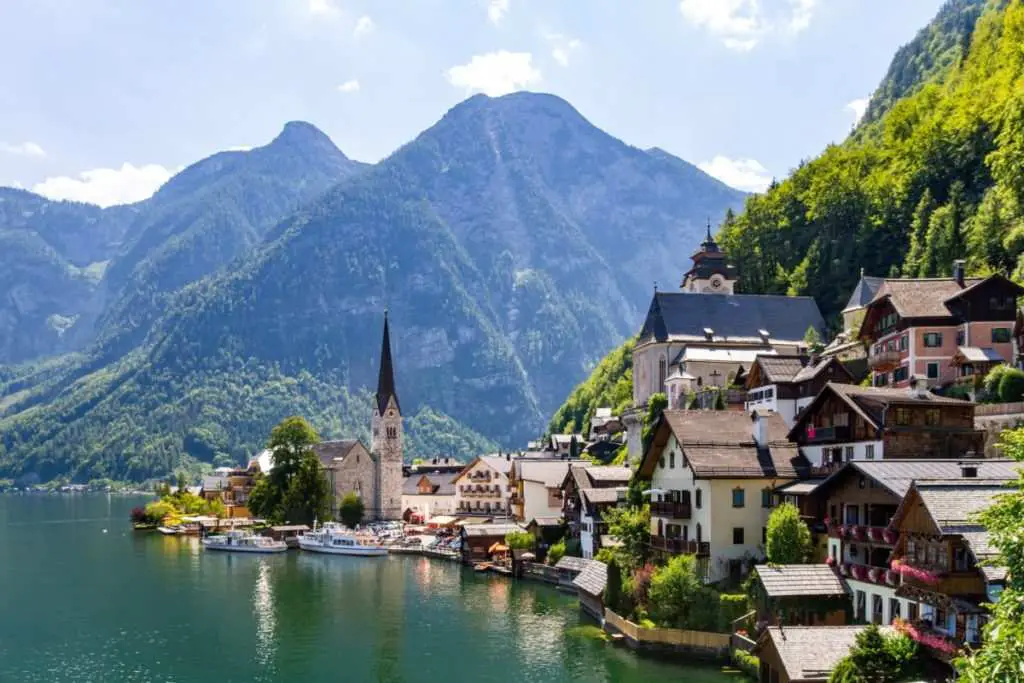 Hallstatt is a beautiful alpine village worth visiting, located between the beautiful Lake Hallstatt and the lofty Dachstein Mountains.
This incredibly beautiful village on the lakeside is one of Austria's most photographed places. This village has excellent historical significance along with a lovely environment.
It was also one of the world's oldest salt mines. There is a museum in the village of Hallstatt, which is home to artifacts that are 7,000 years old. Feel an actually calm atmosphere as you walk around the Hallstatt, free from the vehicles ' noise.
These alpine houses and alleyways of the 16th century are home to restaurants and stores. A funicular railway connects with Salzwelten, an old salt mine with an underground salt lake, and the viewing platform of Skywalk Hallstatt.
A trail leads to the glacier garden of the Echelon Valley with glacial potholes and waterfall of the Waldbachstrub.
There are different ways you can reach this lovely place, but a ferry ride across the lake is the best way to experience this famous location.
6). FREUDENBERG, RHINE- WESTPHALIA, GERMANY
Freudenberg is a lovely medieval town located in Rhine-Westphalia's German province. This tiny town has an area of 93 km. It is not only Germany's most lovely tiny town, but one of the world's most lovely villages.
In the scenic village landscape, the setting of wooden buildings leaves tourists merely speechless.
It's surprising that all of the town's houses have the same size and pattern. For those who prefer a relaxing vacation in a less crowded location and have a soft spot for German culture, we think we have found an alternative that can fit your desires perfectly.
5). BIBURY, ENGLAND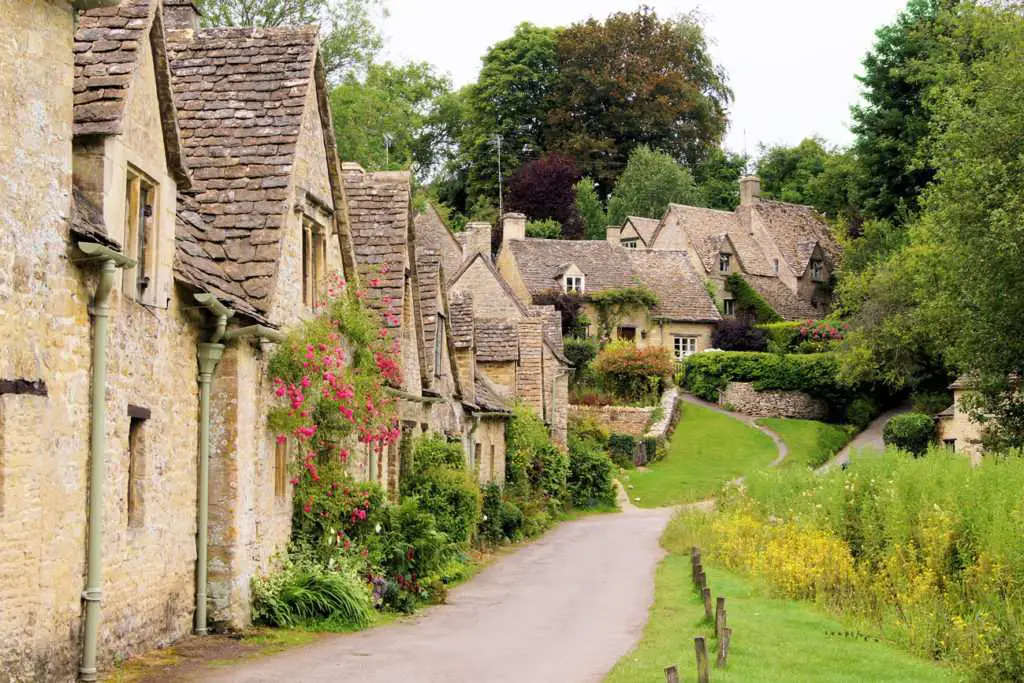 Bibury is a Gloucestershire, England village and civil parish. It is on both banks of the Coln River that rises in the same district and is a tributary of the Thames. The town is in the middle of Cirencester 6 1⁄2 miles northeast.
Bibury is a beautiful charming village on the banks of the Coln River in England's Gloucestershire County. William Morris, the famous English designer, described it as "the most wonderful England village."
The primary attractions of Bibury are the stone houses of the 17th century and the lovely Coln river that flows through the village.
4). GASADALUR, FAROE ISLANDS, DENMARK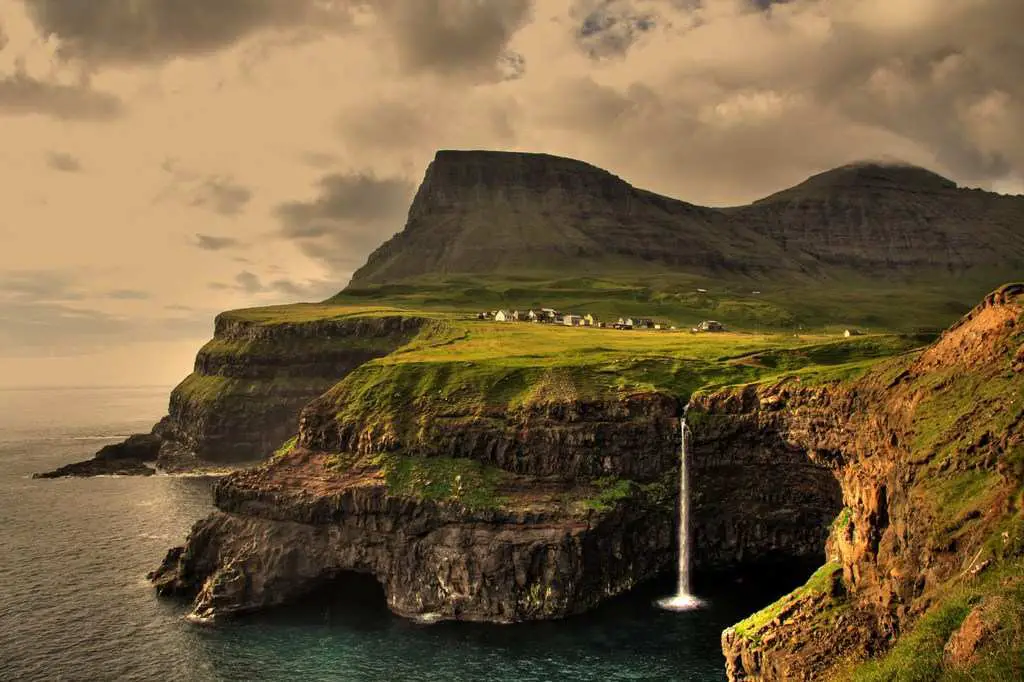 The landing site is very poor, as it is slightly greater than the seaside.
So they were expected to maintain their ships close Bøur if the citizens wished to fish. In 1940, a stairway was constructed from the beach to the village during the British occupation of the Faroe Islands.
This village's environment is unique as it overlooks the ocean amazingly. Gasadalur is a beautiful little village in the Faroe archipelago's Mykines Island.
It is one of the loveliest villages on Earth, placed at the edge of a tall cliff and surrounded by the top hills of Mykines Islands. This village has only 18 inhabitants due to its unknown place.
3). GIETHOORN, NETHERLANDS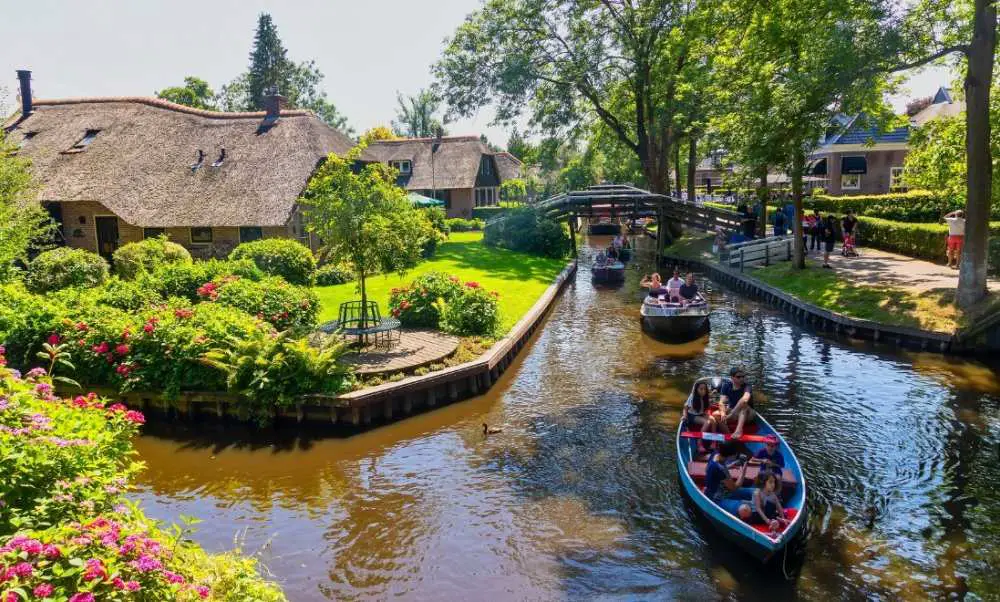 Giethoorn is a beautiful and quiet Netherlands village.
It is one of the country's greenest locations, bordered by extensive National Park De Weerribben-Wieden and dotted with a huge number of trees. Being a car-free village, instead of highways, it features many lovely canals. The Giethoorn lands are linked with approximately 150 bridges.
This village is so similar to Venice that it was also called the Netherlands Venice. Once a famous marshy area for peat and reed harvesting.
Museum Giethoorn ' t Olde Maat Uus is a farm museum next to the park that explains the history of the region. Giethoorn is a famous Chinese tourist attraction.
The village of only 2,620 citizens sees Chinese tourists every year between 150,000 and 200,000.
2). MARSAXLOKK, MALTA
Marsaxlokk is a traditional fishing village in southeastern Malta. This village is famous on its harbor for its fishing market and colorful boats bobbing. These ships are called' Luzzus' and are of excellent importance in the village's day-to-day life.
They have a long history as well. Since 800 B.C, the locals have been using Luzzus. You can see Osiris ' mythical eyes painted on every Luzzus.
Locals thought that God's painted eyes could protect their ships against evil.
Marsaxlokk is also a village of historic importance. Marsaxlokk's Tag-Silk hill includes the remains of a megalithic temple. Many tools from the Bronze Age were discovered from this mountain as well.
1). COCHEM, RHINELAND- PALATINATE, GERMANY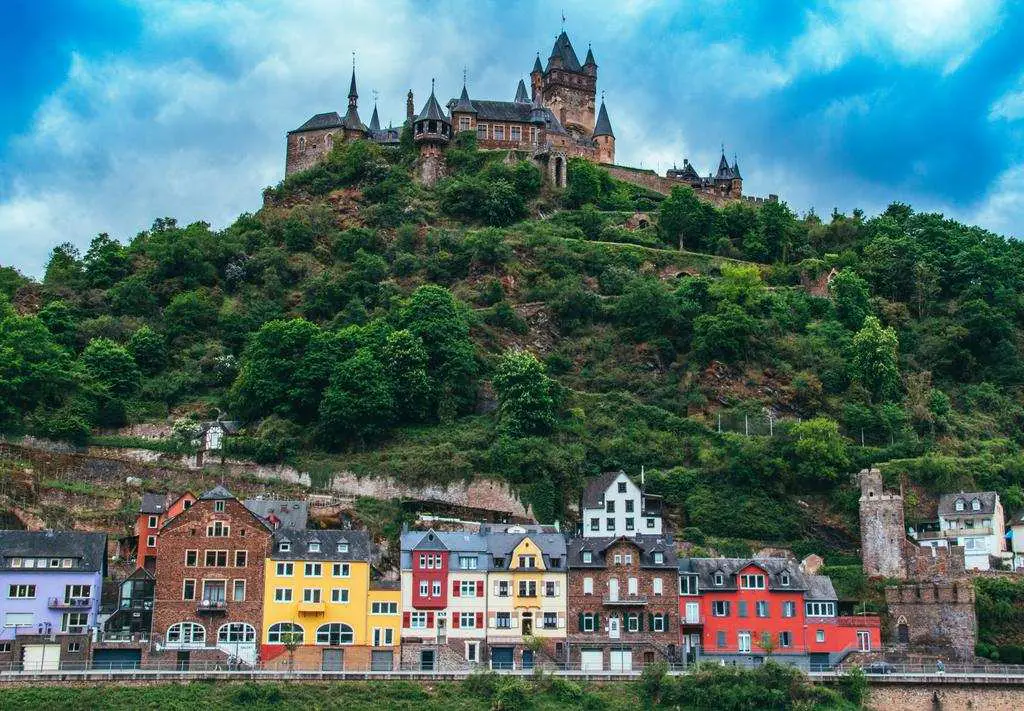 Cochem is a traditional German city located in the lovely valley of the Moselle river in the country's southwest. This tiny town is a wonderful holiday destination for discovering a lot of interesting stuff.
Cochem is famous for its beautiful valley of the river, scenic vineyards, and half-timbered houses. The hilltop castle of Cochem overlooking the valley of the river stands as the city's icon.
The view from the castle of the Cochem Valley is just amazing. The town of Cochem has an enjoyable mild climate in regards to all these attractions.
Cycling is the best way to discover this city's beauty. A ride through Cochem City's beautiful river valleys and vineyards can be a wonderful experience for you.
Conclusion:
Europe is home to many beautiful villages. One of the best ways to enjoy a region's culture and traditions is by traveling around its smaller towns, rather than staying in major cities like London or Paris. These 10 European villages will give you an idea of what we mean when we say "smaller destinations can be attractive".
From quaint little hamlets with centuries-old churches to charming fishing ports that dot the Irish coastlines, exploring these hidden gems across Europe could make your next vacation one you'll never forget!
Which village did you find most interesting?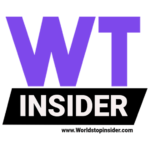 Top 10 Lists of the people, things, places, most expensive, animals, most popular, luxury and high rankings of world. World's Top Insider focuses on the top ten lists of best, greatest and top rankings in the world.