The design of our environment – from the websites we build to the homes we adorn – has gotten a major boost in recent years, thanks to technological advancements. This is a positive thing because everyone is now more worried about how things appear. People are becoming more conscious of their decisions and their consequences.
Home design is among the businesses that have seen a surge in popularity over the previous decade. When designing their clients' houses, designers are constantly coming up with new ideas and items that flawlessly combine beauty and usefulness.
It's possible that surrounding yourself with people and things you enjoy is the most beneficial thing you can do for yourself. And while this may allude to your family, friends, and hobbies, it can also refer to your furniture.
Improving the aesthetics of your home is essential, and the furniture that occupies its rooms has a significant role in establishing a welcoming environment in which you can feel protected.
When it comes to selecting furniture for your home,the process can be overwhelming and expensive. While there are no hard and fast rules when designing the interior of your home, it is beneficial and less chaotic to start with a style and work your way up from there.
Whether your home décor taste is Scandinavian, modern, or traditional, there are many manufacturers out there that offer reasonably priced furniture solutions to suit your needs.
Take a look at these furniture manufacturers that will meet all of your primary furniture needs, whether you're outfitting your house for the first time or seeking a refresh.
10. Poliform
Poliform, a global leader in the furniture industry, is a trendsetter in the contemporary lifestyle market. They aspire to be the finest option for those who value a healthy, modern, and stylish way of life.
The experts at Poliform are offering their customers a diverse selection of options for comprehensive – and modular – home design.
As well as small commercial and residential projects, they are heavily involved in huge commercial and residential projects, exhibiting their ingenuity in locations like London's West End Quay, the AOL Time Warner Center in New York, and Amsterdam's Conservatorium hotel.
When it comes to purchasing a home, furniture has become an essential component. The days when people didn't care about their furnishings are long gone.
The younger generation is constantly on the hunt for the highest-quality furniture, and they are aware of the value that such furniture can provide. When it comes to furniture, it represents your style and personality.
It is the first thing people notice when they come to your house to look around. It is impossible to exaggerate the significance of furniture. Considering that the kitchen and bedroom are among the most significant rooms in a house, the furniture manufacturers in Pakistan have put forth a great deal of work into making high-end things for these two rooms.
As more and more people develop an increasing interest in house restoration, the number of persons working in this industry has increased significantly among the Pakistani people.
Furniture is expensive, but it is a one-time investment that will enhance the beauty and value of your space and home for years to come. In Pakistan, a large number of furniture companies are hard at work.
Their efforts, craftsmanship, and high standards are much appreciated.
9. Doshi Levien
Doshi Levien is a highly regarded design studio founded by renowned designers NipaDoshi and Jonathan Levien. The business is particularly well-known for its industrial design work.
When the two designers combine the various nuances of many different worlds, they achieve an exquisite blend of culture, sensibility, technological innovation, and fine craftsmanship.
As a result, they have created products that have impressed the likes of Kvadrat, GalerieKreo, Swarovski, B&B Italia, and many other leading industry brands.
8. Based Upon
Based on is a different story. Based Upon is a story-telling platform created by two wonderful artists, the twin brothers Ian and Richard Abell. They are the creators of Based Upon. Those belonging to them as well as those belonging to their clientele.
Their final creations bring up histories and memories, narratives and textures from all over the world, and they shape the natural and the constructed to create true works of art that are both functional and beautiful. Each piece of their work contains tales, conveys the objectives of its creators, and preserves a bit of the space from which it originated – whether it be personal or physical.
The attention to detail is meticulous, and all of Based Upon's final products exude absolute excellence and mastery of the trade.
7. Brabbu
Brabbu promotes itself as a tribe that represents an extreme way of life, which they believe they are. They need to incorporate strong characteristics such as fierceness into their creative process and organizational culture to bring up exclusive details from many cultures and ways of life from across the world and incorporate them into their products.
According to the brand's ideology, KOI is a mythological Japanese fish with the ability to adapt to any environment. They strive to instill this ability into all of their collections by making distinctive, timeless pieces of furniture that can be used in any location. Brandbu (pronounced "rabbi") is an urban lifestyle brand that represents an intensive way of life by infusing fierceness, strength, and power into an urban environment.
There is a wide variety of furniture that they create and manufacture! Casegoods, upholstery, lighting, carpets, paintings, and accessories are some of the examples of their work. These goods, which convey tales about nature and the world, are high quality and tell stories about nature and the globe.
Materials, textures, aromas, flavors, and colors are the primary "authors" in this process!
6. Bentley Home

A name like this can't go unnoticed. Bentley's residence. Yes, the same Bentley that creates those wonderful automobiles and interiors. Because that is what this is all about. Interiors.
This time, however, it's all about home interiors. Bentley Home is the result of a collaboration between two major furniture companies. Club House Italia furnishes residences, hotels, private aircraft, and yachts, while Bentley furnishes some of the world's finest automobile interiors.
The Bentley Home Collection results from their combined spirit, amazing skills, and craftsmanship.
5. Edra
Edra, one of the most well-known furniture brands globally, is a blend of traditional and modern, fine craftsmanship and cutting-edge technology, technology, and artistry.
Elegance, high-end materials, inventiveness, quality, dependability, and meticulous attention to detail are all hallmarks of their furniture. Edra goods can adapt to any context, whether a classic or modern home, public areas, or museums. Edra was established in 1987 in the Italian region of Tuscany.
History, culture, art, and craft expertise abound in this nation, as does its natural beauty. The term exedra comes from the Greek word exedra, which means a location where philosophers gather to debate their ideas.
Edra creates unique patterns that are influenced by other cultures. An extraordinary blend of history and innovation, craftsmanship, and technology has resulted in this creation! Their inspiration comes from a never-ending search for high-performance, innovative shapes, and innovative materials.
A well-regarded and highly regarded furniture brand!
4. Fendi Casa
Fendi Casa, a renowned luxury design firm created in 1987, has risen to become one of the most costly furniture manufacturers ever.
Fendi Casa complements a glamorous and cosmopolitan lifestyle by offering refined aesthetics, unique living concepts in a synergy between fashion and interior design, and a collection of current and traditional goods.
Fendi Casa will freshen any home with the luxury furniture they create, bringing in the unique distinguished style and the Fendi essence. When the FENDI CASA home collection was launched in 1989, it was considered a logical progression from a great Italian corporate story.
One of its most notable characteristics as a member of our list of top furniture makers is its ability to express itself without limits. It seemed inevitable that the brand, given its continual investigation of new creative sectors, would establish a new, cohesive concept.
Furnishing would be considered a continuous brand extension of Fendi's experimental work in terms of design. This collection was created in partnership with Club House Italia by Alberto Vignatelli, and it was first introduced in 2012. More precisely, it was a manufacturer of upholstered furniture and other comparable raw materials.
Fendi's goal was to "dress up" homes in a manner akin to how the fashion house creates its fur and other items. Among other things, there are some really valuable leather jackets, garments, and accessories.
A new notion of home has emerged, mostly based on fox, mink, sheepskin, and zibeline.
Typically, it may be seen on plaids and cushions. Its superb quality and features, including the famed "double-F" emblem, make it a must-have for every collector.
Alternatively, the one-of-a-kind Spy Bag fastener may be used. Recent projects include the interior design of the new Crn 128'yacht, which demonstrated Fendi Casa's resurgence in the contract market.
This item may be found in the Ferretti group's Crn facility in For. The boat is furnished with high-end couches, armchairs, and coffee tables made of ivory and dark brown leather, among other materials.
Furthermore, the huge cushioned bed headboard may attract the attention of others. This is a distinguishing feature of the Fendi Casa design.
3. Restoration Hardware
Restoration Hardware is a luxurious furnishings firm with 70 furniture showrooms spread over the United States of America and the Caribbean region.
RH Members can take advantage of complimentary design services and a 25 percent discount on full-priced items. A one-time fee of $100 for membership provides you with early access to clearing events.
Restoration Hardware is one of the newest luxury furniture brands on the market, but it is also one of the most popular. With its unique, sophisticated, and original historical interior design, they add value to any home.
Restoration Hardware offers an unrivaled collection of products, ranging from classic furniture and antiques to timeless, accurate reproductions and modern styles.
They create some of the best furniture globally by combining high-quality raw materials with unique designs and unsurpassed craftsmanship.
2. Henredon
In 1945, Henredon became synonymous with quality, dependability, and modernity, following the company's foundation. Over the years, the firm has evolved to become one of the most expensive furniture companies in the world.
Even though Henredon started as a tiny firm created by four motivated men, it has expanded to encompass a highly experienced and talented crew, resulting in high-quality goods and a great sense of style for creating distinctive and attractive furniture.
1. Boca De Lobo
The upper crust patronizes Boca do Lobo, which is internationally renowned as one of the most luxurious furniture companies.
As they strive to provide their customers with more than just furniture, their things move beyond design and into the realm of emotions.
Excessive luxury, elegance, and emotional experiences are what they aspire for, and they achieve this via love, commitment, and meticulous attention to detail. Boca do Lobo's furniture is a one-of-a-kind emotional experience, a sense of elongation, and a state of mind in and of itself.
Beautiful items that are lovingly handcrafted in Portugal by a team of enthusiastic people about what they do!
They provide the finest at the nexus of design and art, paying close attention to the smallest details. Each piece will take you on a trip to re-discover sources of pleasure you may have lost sight of before.
There is a good chance they will take you somewhere you have never gone before. A voyage into the world of Boca do Lobo — a world filled with emotions and high-quality products. Eden is influenced by the mystic who gave rise to the term.
Located in the middle of the room, this table depicts a portion of the tree of knowledge and the story of the genesis of desire. The structure is built of Mahogany and is plated in polished brass, with the top of the structure being finely etched.
As a result, the heart of a golden tree is exposed to the very core of a family's home.
A furniture manufacturer that is well worth your time! The 17th century is the setting for Boca do Lobo's latest Limited Edition work. This was when the French Court was characterized by grandeur and pomp.
This art piece, which was created due to a lengthy process of inspiration, recreates the "Versailles Spirit." It opens the door to freedom by releasing oneself from the constraints and rigidities of the past.
In addition, there is a need to bring costly designs to reality. With this couch, you may enjoy enthusiastic times. This list of furniture brands is nearly at its conclusion! Look at the last one, the one and only, before anything else occurs.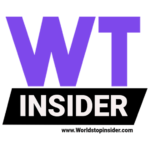 Top 10 Lists of the people, things, places, most expensive, animals, most popular, luxury and high rankings of world. World's Top Insider focuses on the top ten lists of best, greatest and top rankings in the world.