The combination of beauty and elegance is generally a potent one, but when money is brought into the equation, the results may seem almost magical. Many of the world's most stunning attractions have been constructed to last for centuries.
Have you ever been curious about which building costs the most to build? What is it? You are going to find out! Here we present the world's most costly buildings, from 5-star resorts and casinos to soaring office towers. This is going to be a fascinating read, so go ahead and get something to nibble on.
10.  Princess Tower, Skyscraper Dubai, U.A.E ($2.17 billion)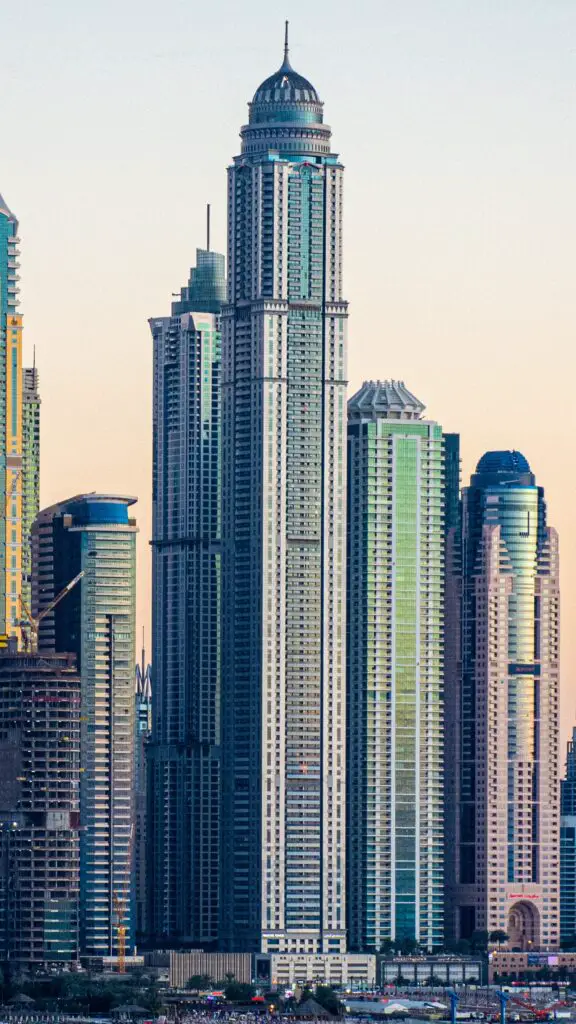 There would be many stories in the Princess Tower if it were built with all of its levels above ground. Nevertheless, this structure has a total of 106 stories, including 101 floors and 6 underground. It stands at a height of 414 metres and is considered the second-tallest building in all of Dubai.
A world-class fitness facility, a gaming centre, boutiques, and retail stores are just some of the opulent amenities that can be found in the princess tower. Additionally, there is a childcare centre and a sauna in the building. The total cost to construct this skyscraper was $2.17 billion.
Interesting as to which structure has the title of "world's most expensive?" By a long shot, the costliest structure ever erected is the Great Mosque of Mecca (Masjid al-Haram). With the addition of the cost of ongoing expansion projects, its current price tag is projected to be about $100 billion in today's dollars.
Second place goes to Abraj al-Bait, also in Mecca, which was finished in 2012 for $16 billion. Third place goes to Singapore's Marina Bay Sands, another opulent resort.
Tower was the largest residential building in the world.
This is the second-largest building in Dubai, next to the infamous Burj Khalifa with 763 residential areas, one, two and three-bed apartments, duplex and penthouses of a high standard. Work on Tameer Holding Investment's Princess Tower started in 2006 and ended in July 2012.
The project has 107 levels and consists of basement floors, a first floor, and a hundred floors. The complex includes an indoor pool, outdoor swimming pool, gym, sauna, steam room, exercise studio, multiple games areas, playground for children, a banqueting hall and a 97th-floor observation deck with wireless internet.
Some of the world's major cities have tall buildings and beautiful architectural structures which can wow us. The buildings generally cost billions of dollars for construction.
Although all the buildings in question are skyscrapers, the cost of construction, in general, is not directly proportional to the height of the tower but is stepped up by ultra-modern facilities and lavish models that double as main attractions.
Year after year, magical buildings are built around the world, but certain is so incredible, some of them even contribute to its GDP, because they continue to attract tourists.
09. Taipei 101, Taipei, Taiwan ($2.4 billion)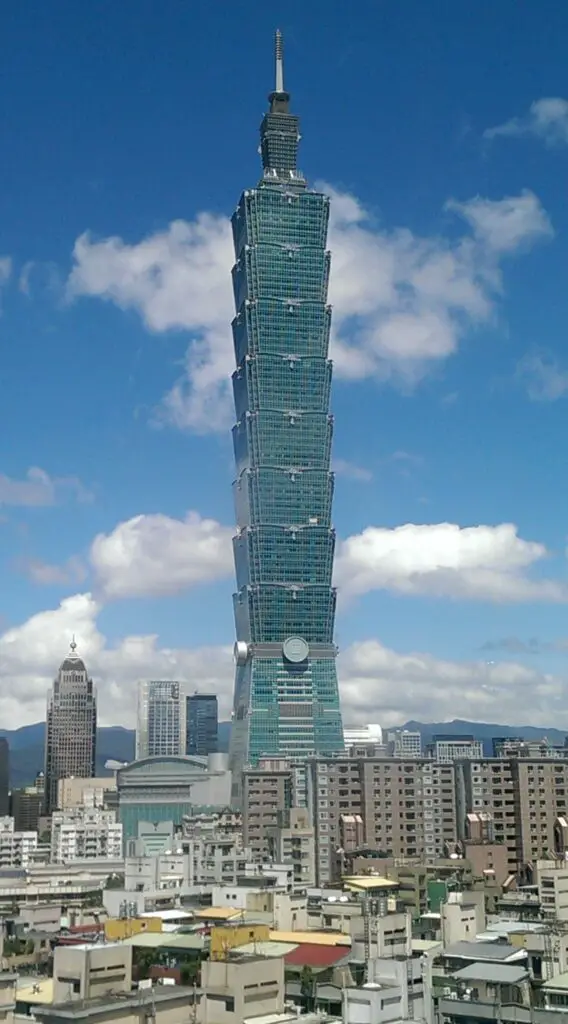 When it was built in 2004, Taipei 101 was the skyscraper that held the title of being the highest in the world. It was the tallest building in the world until the Burj Khalifa was finished being constructed in 2007.
This building has been awarded the LEED Platinum Certification for both its high level of energy efficiency and its attention to environmental design.
The achievement of this certification was made possible by the installation of environmentally friendly components, such as a water recycling system and double-paned windows that keep the interior temperature comfortable. The Taipei 101 building comprises 101 levels, and the first floor is a commercial mall. It is estimated that around $2.4 billion was spent on its construction.
08. Wynn Resort, Las Vegas, Nevada, United States ($3.6 billion).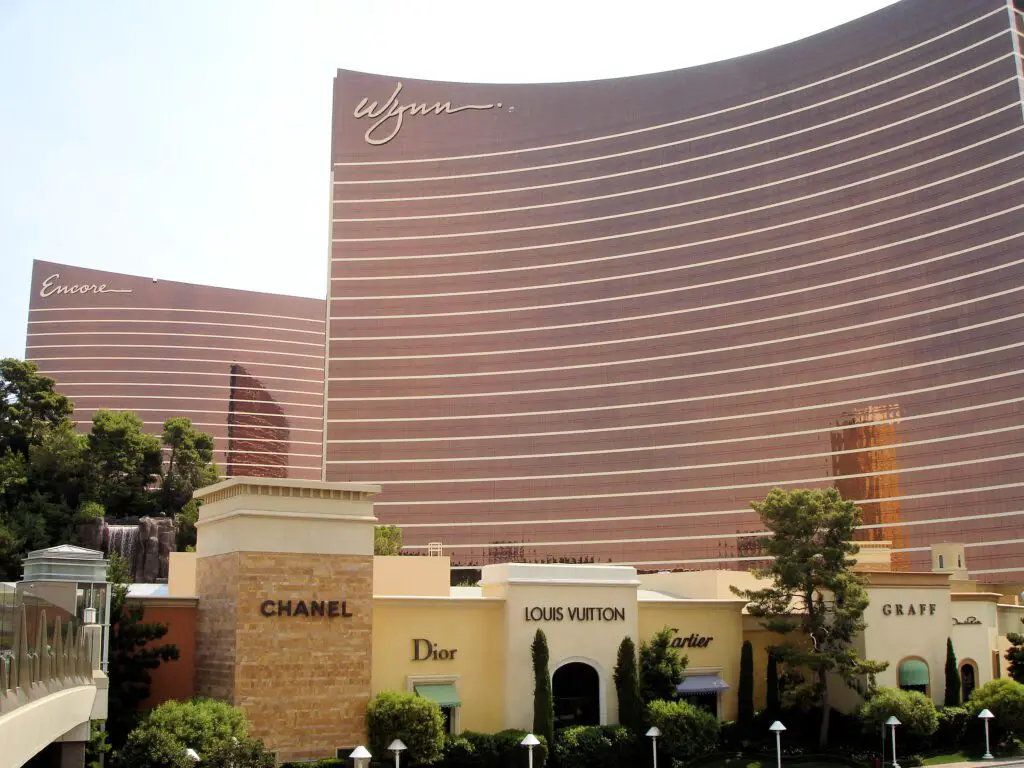 When it was constructed in 2005, the Wynn Resort building was the city of Las Vegas's tallest structure. This architectural wonder has 45 stories with around 2,700 hotel rooms spread out throughout those levels.
The entrance of Wynn Resort has a breathtaking view of a curtain waterfall that falls into a lake that is more than three acres in size. Guests are delighted by this sight as they enter the resort. The price tag for the construction of this stunning piece of architecture was $3.6 billion.
Wynn Resort is the 6th largest hotel in the world and covers an area of 615 hectares. Casino developer Steve Wynn was named after and won a number of prizes, among which were five AAA diamonds, five-star, five-star, and a five-star rating from Michelin.
The Wynn features a number of "firsts" casinos, such as the first Las Vegas casino to have a car dealer and the first to combine a room key with casino frequency cards into a single card.
By 2020 it will also expand to include the addition of the Wynn Paradise Park, estimated to cost US$ 1.5 billion in additional facilities, including a hotel and lagoon of around 35 acres. This plan has also been announced in August 2001 and completed by 2005.
07. Lotte World Tower, South Korea, ($3.11 billion).
In 2017, this 1,823-foot tall, 123-story skyscraper was made available to the general public. It is now the highest skyscraper in South Korea as well as the sixth tallest structure in the whole globe.
This tower has a wide variety of attractions and activities for visitors to enjoy. There are places of business, shopping malls, retail shops, observation decks, and cafés. This supertall skyscraper has additional attractions such as Seoul Sky, which is a glass-floored skywalk, an art gallery, and the Lotte World Mall complex among its offerings in addition to those already mentioned.
Because the Lotte World Tower has the quickest elevator in the world, travelling between the bottom level and the top floor will only take one minute. Putting up this enormous building came to $3.11 million in costs.
06. World Trade Center New York, United States ($3.80 billion)
One World Trade Center, which is often referred to as the Freedom Tower, is a building that can be found in Manhattan, in the borough of New York City.
It was constructed by the United States as a memorial and replacement for the twin towers of the World Trade Center, which were destroyed in the terrorist attack on September 11, 2001.
Construction on the structure began in 2006 and continued until it was finished in 2013, at a total cost of $3.8 billion. Office space may be found on each of the building's 71 stories, as well as in the building's lobby and observation deck.
In 2013, the First World Trade Centre, known as the' Freedom Tower' in New York City, was finalized in commemoration of the twin tower that fell during the attack on 9-11.
The Freedom Tower is also an industrial center for eleven NYC subway networks and accommodates 71 floors of offices, acting as a strong reminder of the original Twin Towers.
Architect David Childs designed the steel and concrete structure and has a commemorative museum of 9/11 and a retail area measuring 55000 square feet.
One of the big landmarks of New York City during its lifetime was the World Trade Center. It played an important role in popular culture and was shown in 472 movies, according to an estimate. After the destruction of the World Trade Center the complex was altered or removed and several hundred "memorial movies"
05. Cosmopolitan, Las Vegas, Nevada, U.S.A ($3.9 billion)
The costliest hotel and casino in Las Vegas is the Cosmopolitan, which didn't even open its doors until 2010. It is composed of two towers that are 603 feet tall and hold a casino that is 108,000 square feet in size, as well as three pools, a spa, retail shops, and restaurants.
This five-star hotel also has a nightclub, a day club, and a cutting-edge supper club in addition to its 3,200-seat movie theatre. The Cosmopolitan hotel and casino complex was built for $3.9 billion.
04. Dubai Mall, Dubai, UAE ($4.5 billion)
One of the largest shopping malls in the world, the Dubai Mall has a retail space that covers a total of 502,000 square metres and costs $4.5 billion. It is home to more than 1300 stores and over 200 restaurants, in addition to providing a variety of other attractions such as an aquarium, a virtual reality park, a theatre, and an ice rink that is the size of an Olympic rink. Since its opening in 2009, the Dubai Mall has established itself as the shopping centre that attracts the greatest number of customers worldwide.
03. Marina Bay Sands, Singapore ($5.9 billion)
The Marina Bay Sands is a hotel that has 2,500 rooms and is embellished with everything that talks luxury such as a casino, two theatres, a plethora of luxury restaurants, a mall, and the world's biggest infinity pool. Additionally, the hotel is located in Singapore. The architect Moshe.
Safdie designed the building to have the appearance of a long boat by incorporating three separate towers that are joined together at the very top by a rooftop patio. A staggering 5.9 billion United States dollars were spent on the building of Marina Bay Sands.
Marina Bay Sands is the costliest resort ever built with a construction cost of US$ 5,50 billion. The building consists of three 55-story linked towers and is located on an area of 38 acres, the most luxurious, self-contained building worldwide.
Constructors were supervised by SsangYong Engineering and Construction Contractors with design by Moshe Safdie and completed in 2010 one year late as expected due to increases in material costs and a shortage. Feng shui consultants approved the architecture and design of the resort.
02. Abraj al-Bait, Mecca, Saudi Arabia ($15 billion)
The Saudi Arabian government owns the seven-tower complex known as Abraj al-Bait, which is located in Mecca. This building has many high-end hotels, as well as residential apartments and a commercial centre that spans five stories.
As part of the King Abdul-Aziz Endowment Project, Abraj al-Bait was constructed on the site of the former Ajyad Fortress, and it first welcomed visitors in the year 2011.
In addition to being ornamented with the world's biggest clock face, it provides a view of the world's largest mosque, which is a destination for yearly pilgrimages by Muslims. This structure has a value of 15 billion dollars in the United States.
Abraj Al Bait, with an area of 1,500,000 meters and a capacity of 100,000, is the tallest hotel in the world at a height of 601 m. The complex was designed and features the world's tallest and most large clock with the highest height of 530 meters and 43-meter diameter, which was also known as the Makkah Royal Clock Tower.
The complex is located in Lebanon, with a height of over 30 km. A 23-meter-high crescent, made of fiberglass-backed mosaic gold was attached to the top portion of the clock tower by the German design company SL Rasch.
01. Masjid al-Haram, Mecca, Saudi Arabia ($100 Billion)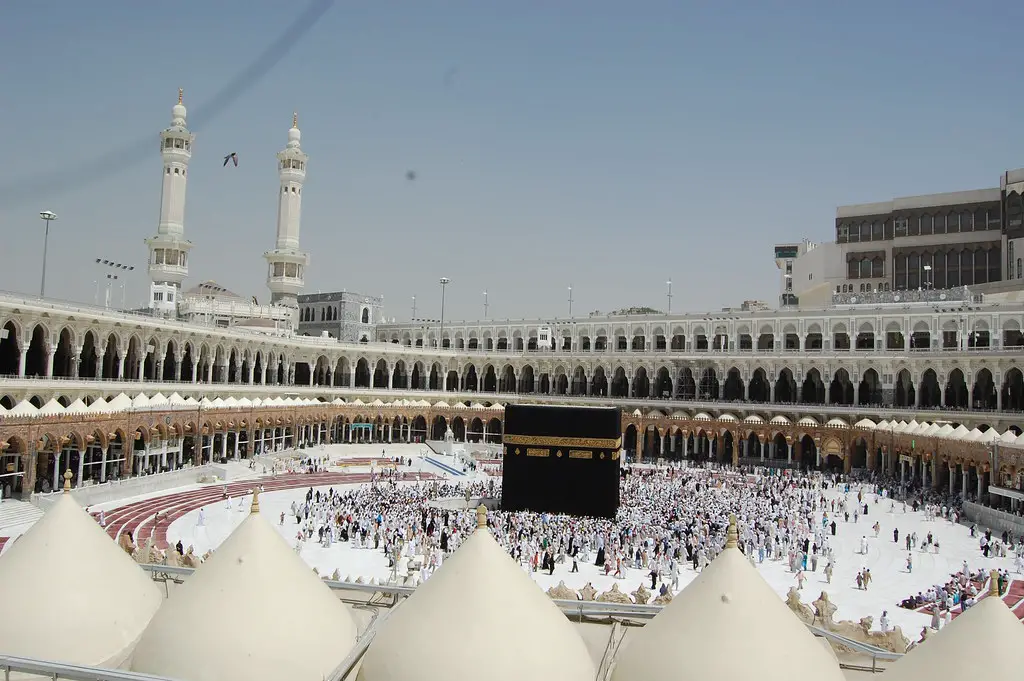 It is not only the biggest mosque in the world but also the destination of pilgrimage for Muslims who are doing the Hajj. It is also known as the Great Mosque of Mecca, and it has a total area of 94 acres. It can house around 4 million pilgrims at any one time. The mosque's construction and ongoing upkeep are expected to cost a total of one hundred billion dollars in the United States.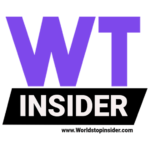 Top 10 Lists of the people, things, places, most expensive, animals, most popular, luxury and high rankings of world. World's Top Insider focuses on the top ten lists of best, greatest and top rankings in the world.