The computer has been an essential part of our lives. We have infinite means of using our computers in our daily lives.
From paying our bills to writing memoirs, from socializing to shopping, expressing love to hatred, making friends, get exposure to technology, computers give us endless and limitless options. And the keyboard is a significant part of our computer.
The artistic idea of the keyboard is derived from the typewriter. Since then, many advancements have been made in keyboards in their style and diversified features. Here is the list of the top expensive keyboards in the world which are as following:
10). Kirameki Pure Gold keyboard
Making its way into the list of the world's most expensive keyboards, Kirameki Pure Gold Keyboard must have those effective and efficient qualities to qualify it to be one of the best keyboards for users.
It is being used worldwide and appreciated throughout the world. Let us start with its introduction and then will talk about its alluring and fantastic detailing.
Japan's Wazakura studios produce the Kirameki Pure Gold Keyboard which is made of 100 percent pure gold leaf. Whenever metal or any specific thing has the coating of gold, it automatically increases its value and worth. The key panel of this keyboard is made of gold which gives the sense of royalty.
The glittering and shimmery accessory show how artistically and delicately the gold leaf tradition dates and traces back to 800 A.D. in Japan. Only available in Japanese, it is the complete finest working 86-key keyboard.
The keyboard is also equipped with two USB ports, a cabling base, and left, right, and center options.
There are few features that distinguish it from the other keyboards. It has an adjustable base, and the most admirable feature is that its connector cable has three options: right, left, and center. The size of this keyboard is W-31, D-12.7, H-2.2 cm whereas on the other hand, it weighs approximately 480 grams. As it is beautiful and magnificent, but it is heavy to the pocket and its price is $360.
9). Comfort keyboard
The name itself describes and elaborates its specialty. It is one of the keyboards to be comfortably used with computers.
The Comfort Keyboard can be split and separated into three parts, making it very adjustable, and comfortable, and therefore convenient.
They can be easily locked back to their original position. It has the quality of modification and Its capacity to be modified enables people to use skills to tweak their keyboards.
Many leftists, for instance, seem to assume that they can prefer the numerical keyboard to the left or to the middle. Thus, the left-hand users are having perks in using comfort keyboards.
The main feature of this keyboard is astonishing which differs it from others. The keyboard provides an innovative programmed "rest time timer," which alerts users of a critical break, if necessary, for those who prefer to be at their computer. There is a 105 main panel showing an excellent system of programs.
It has one or two USB ports and weighs 7lb. The price of this awesome, comfortable, and cozy keyboard is 360 dollars.
8). Professional II Datahand keyboard
The Data and was created in 1995 by Datahand Systems, Inc. as an unconventional electronic keyboard intended to be managed without wrist movement or finger expansion.
Dale J. Retter invented it and was developed as early as 1992 by Industrial Innovations. Professional II Datahand keyboard consists of two distinct keys, one on the left and one on the right.
Four compass directions and down each finger unlocks five keys. Although the interface initially is comparable to a QWERTY keyboard, the middle two key columns were translated into sideways finger motions, and all keys outside the main three rows were accessible by two additional modes, including mousing mode.
Professional II Datahand is a keyboard with a different style, which comes from the world of science fiction. This keyboard can be easy to adapt to the form and scale of the actual hands of each user.
The special switches for the finger and thumb alter the four types. The Data and "doesn't move the finger" to a new level so the user just must shift his finger to the right direction to write something he needs.
It has also an adjustable function depending on the person's need and size and the orientation of the hand. It weighs about 4.5 pounds and tends to reduce tiredness and gives relaxation. The price of this amazing and comfortable keyboard is 675 dollars.
7). Maltron Executive keyboards
Maltron manufactures ergonomic keyboards that reduce finger, wrist, and arms tension during type-up. This is one of the newest Perspex, Stainless-Steel, and Polycarbonate key tops versions.
The Maltron Executive Keyboard is the perfect option for those who type a considerable amount every day or have regularly type during their lives in large quantities.
Any discomfort created by the repeated type movements will certainly be alleviated. Maltron is known for making incredible and new keyboards that help users to keep their hands, arms, and wrists secure and relax.
This is the latest business concept made of pure stainless steel, Perspex, and polycarbonate key.
This keyboard is the right option for people who use a keyboard for their everyday routine and to reduce the problems people encounter from the use of keyboards routinely. Thus, it is adjustable in every environment. The price of this cozy and comfortable keyboard is 920 dollars.
6). Datamancer Custom keyboard
There are personalized keyboards with functions such as gems for LED lights, chromium keys and brass frames. Classic USB keyboard with natural wooden base and antique key writer caps is the Diviner Keyboard.
The frame consists of a single piece of poplar and is a light but sturdy wood, providing graceful curves on the border and space for the keyboard's essential internal components.
Since custom-made goods, the price of one of them varies greatly according to your idea but can range from $1,200 to $1,500.
Datamancer essentially manufactures this keyboard on customizable characteristics depending on people's wants and needs and is also improved by stunning LED lighting, brass, and chrome buttons which enhances its outer looking and style which appeals.
It is very appealing and relaxing to design a keyboard in line with your own comfort zone which, because of its design, attracts people to it.
5). Fingerworks Keyboard Touchstream
Another famous choice of the keyboard of people is the renowned Fingerworks keyboard. Fingerworks is another keyboard that is very sleek and user-friendly.
Because of its color scheme and sleek style, most people in the world have never seen such a keyboard.
The initial valuation was only $340 but these keyboards have increased their value, hitting as much as $1,500 everywhere since Fingerworks was bought out.
A Touchstream keyboard mint condition will no longer give one a small fortune for eBay and other online retailers. It consists of a two-handed posture.
Furthermore, this keyboard has multitouch key functions and its mouse is special well as it functions with three buttons. The mysterious keyboards, initially sold for $340, were sold to fanatics at high prices, but since Fingerworks has been purchased and does not manufacture any more.
4). 2000-IS-DT
Stealth.com wanted to make a keyboard that would stand firmly in every situation. This keyboard is named as one of the longest and most durable keys for everyday use.
These keys are suitable for dusty, damp, and hard conditions due to the keyboard requirements.
The temperature scale of the keyboard: from -40F to 194F. Stealth makes many other expensive NEMA certified steel keys from $400 to this very expensive 2000 IS-DT that costs almost $2,200.
It also has a variety of temperatures and a certified keyboard on the market. The 2000-IS-DT & 2000-IS-PM come with an optically isolated barrier that guarantees NEMA 4X security and is contained in non-corrosive stainless steel.
It also contains optically separated barriers that distinguish it from others. Either the weather is dusty, dry and everything else is ideal for all surrounding conditions.
It consists of three pointing HULA equipment and panel mount connectors and a bulkhead. It is estimated that the price of this commodity is $2,200 which is very costly, but it can also be used by people who must use it long, so they must buy it once and enjoy its perks for a lifetime.
3). Optimus Maximus
The Optimus Maximus keyboard is a keyboard created by the art, formerly called as "Optimus keyboard." Lebedev Studio is Artemy Lebedev's Russian architecture studio.
Each of the keys is a display capable of dynamically adapting to the used keyboard layout or of displaying the key function.
The Optimus Maximus keyboard has originally been designed by Art Lebedev Studio and is entirely customizable as an Optimus keyboard.
The keyboard has a basic but elegant nature, and all keys have a white OLED backlight that can be adjusted and adapted to suit the user.
There is a whole section on the left side of the keyboard that includes social media keys like Twitter and Facebook to provide easy access by users that cannot beat every desktop icon shortcut.
It is made of plastic and is made of an LED lighting system. It is made of polymeric buttons. It has two USB ports in addition. It has a 32 MB backup facility for people.
The keyboard has a 160-degree viewing angle and has a 32-MB SD card to keep the templates customized. It helps users to personalize and adjust their keys on the left-hand side of this keyboard.
It has also a 32 MB self-service SD card. It is estimated that the price of this amazing keyboard is $2,400 and it is worth it because it provides us with many amazing and excellent features.
2). Optimus Popularis keyboard
The second name in the list is Optimus Popularis Keyboard which is famous for its style and its usage which is versatile. The newest keyboard created in Art Lebedev Studio is The Optimus' Popularis keyboard and its price is $2,554.
Lebedev Studio, Artemy Lebedev's Russian architecture studio. Each key can show any image and delegate any role on the compact keyboard.
It is the ultimate programmable keyboard, that can show many input languages for each program, or custom-made key legends.
Optimus Popularis is a compact keyboard that shows every picture and assigns a function to each key. Another reason for its popularity is its stylish and graceful look. It is made of two metals: plastic and aluminum and it consist of an LCD display.
There is a room in the upper section of the keyboard that displays a separate array of important details that are found in the middle section of numeric keys and feature keys.
It is built in such a way that it can cope with the various languages with which it can operate in different ways in any world.
One more benefit of this keyboard is that one can use it in the dark because it has a lighting system which illuminates in dark.
Optimus Popularis keyboard is designed to suit every layout, language, or symbol: the Cyrillic language, the Old Greek language, the Georgian language, Arabic music notes, numerals.
When high performing in every artistic area, Optimus Popularis is an invaluable weapon that is enjoyed by graphic artists, designer photographers, musicians, and everyone, who appreciates a versatile and diverse keyboard.
1). Happy Hacking Keyboard HP Japan
Topping the list of the world's most expensive keyboards, Happy Hacking Keyboard HP Japan is the most amazing and dignified keyboard in the world.
This keyboard has been placed in the first place for its specialty which plays a key role in distinguishing it from others.
The Happy Hacking Keyboard has been successfully invented by Japan's PFU. It is made of shiny red for the people's appeal and is quick to grab the attention of people.
The Happy Hacking Keyboard Professional HP Japan, made-to-order keyboard hand covered with Urushi lacquer, produced by PFU Ltd, Ishikawa, Japan, a Fujitsu affiliate.
The unique brush is covered with various textures and often mixed with gold dust. It consists of DIP buttons with a lot of work to be used and is super comfortable for the purpose of typing. It is estimated that the price of this wonderful, top-notch computer is $4,440.
Conclusion:
Technology has surrounded us from all sides and computer is an example of it.
As the computer is an essential part of our lives, in the same way, the keyboard is a significant component of a computer.
In their style and diversified features, many advances, breakthrough, and progress have been made since then in the keyboards and their prices also get increased.
Although they are high in price, we all wish to have the perks of these astounding and breathtaking keyboards.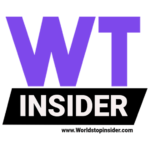 Top 10 Lists of the people, things, places, most expensive, animals, most popular, luxury and high rankings of world. World's Top Insider focuses on the top ten lists of best, greatest and top rankings in the world.