Check out our video and Don't forget to hit the like and subscribe button.
Most of us love big cities, but that doesn't mean that small destinations can't be attractive or amazing. In the world, there are many villages that give a remarkably wonderful experience.
The towns attract people with high skyscrapers, costly shopping malls, and a luxurious atmosphere, but traveling around the smaller villages far from the large towns is the best way to experience a region's basic culture. Check out the list below and learn about the world's most beautiful villages.
Check out also: https://worldstopinsider.com/beautifu…
Don't forget to subscribe Subscribe our youtube channel: World's Top Insider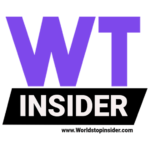 Top 10 Lists of the people, things, places, most expensive, animals, most popular, luxury and high rankings of world. World's Top Insider focuses on the top ten lists of best, greatest and top rankings in the world.