This media fascination with actors, actors' love interests, and celebrities' personal and public relationships in Thailand continues to bring in the viewership, follows likes, and shares for the long term.
Recently, and particularly in the context of the social media and Instagram generation, some of Thailand's most well-known actors and actresses have managed to raise their levels of popularity to previously unprecedented heights, with some achieving 10 million followers on social media platforms such as Instagram and Twitter.
In the past decade or more, many household celebrities in Thai entertainment have diversified their careers by acting, singing, and promoting big companies' products and services.
While their famous counterparts, the "superstar" Thai actresses, are in the public spotlight, these leading males have guaranteed that they will stay successful in their future endeavors.
Many of today's famous Thai actors get their most recognition early on as supporting players in television serials (lakorns), making them popular with many young consumers in their twenties and thirties.
Some admirers and a new wave of followers apparently get so enthralled by how their favorite artists act that they want to imitate them, leading to even more fans and admirers. Despite the volatility of celebrity, fame may be fleeting, and popularity is subject to change.
Despite that, here is a list of the Top 10 of the most famous and popular Thai actors at the moment.
10). Pachara Chirathivat
Suck Seed and The Billionaire are among his most well-known film roles, in which he has played the part of the hero. He is now associated with Channel 3, and he also appears as Win in the adolescent drama Hormones:
The Series, in which he is one of the central protagonists. Pachara also performs music with his indie band, Rooftop, and works as a philanthropist with patients in hospitals across the country. He is from the Chirathivat family, and he received his education at Chulalongkorn University.
His participation in the famous Hormones television series has propelled him to national prominence, earning him the nickname "Peach" in the process.
His career in the music business has now taken off, with his own indie label, small room, and he's been in Thai films such as The Billionaire and Sucks Seed.
In 2017, he returned to his television origins as a coach on the inaugural season of the reality modeling program The Face Men Thailand, which premiered in 2017.
9). Ananda Everingham
Before he was ever born, this Laos-born superstar was a part of an international love story that began before he was born.
Following Laos's communist government's takeover in the late 1970s, his father, a well-known Australian photographer, was forced to flee the country.
His trip to Thailand to bring his Lao lover back to Thailand, which included scuba diving under the Mekong River, was partly based on an NBC television movie starring Michael Landon that aired in 1983.
According to Ananda, his father forbade him from seeing the film because he believed it was a one-dimensional romance that didn't relate to the problems occurring in Laos at the time.
As a result, he only watched it after surreptitiously acquiring a DVD of it in his teens. During his early career, Ananda appeared in some films and television series before landing his breakthrough role in the horror film Shutter.
He then starred in the international hit Good Morning, Luang Prabang, which was the first film to be shot in his home country of Laos in more than three decades.
8). Chakrit Yamnam
After beginning his preschool education at the Peterpan School in Bangkok, Thailand, he continued his secondary education at the Bangkok International Preparatory School, where he remained until Grade 9.
After which, he studied abroad for three years in New Zealand and later in the United States, where he received his undergraduate or bachelor's degree from the International Correspondence School in the United States.
In the 1990s, Chakrit made his first public appearances in fashion photographs in Angel and Thoe Kub Chan magazines.
While hosting television shows such as TeenTalk and e for teenagers, he also sang on the album Teentrax, which helped make the song very famous when it was released. He was cast in some high-rated lakorn, television series, movies, and comedies, all of which received positive reviews.
Chakrit has also appeared in some foreign films, including Belly of the Beast, in which he co-starred with Steven Seagal, and Bangkok Dangerous, in which he co-starred with Nicolas Cage.
After years of gaining local notoriety as a lakorn and sitcom actor, the infamous playboy made his international debut in Belly of the Beast, starring Steven Seagal, and then in the 2008 adaptation of the murder film Bangkok Dangerous, with Nicolas Cage.
Several years later, Chakrit, also known as Krit, made a triumphant comeback to Thai television as the presenter of Iron Chef Thailand, and he has since returned to his lakorn origins on series such as Duen Pradab Dao and the forthcoming Koo See Pee Meu Bprab.
7). Chantavit Dhanasevi
This emerging artist, who goes by the stage name Ter, had modest beginnings while studying at Chulalongkorn University, where he performed in faculty theatre productions.
After graduating, Ter started experimenting with the screenplay, assistant directing, and acting coaching, and he eventually landed his breakout in the famous romance comedy Hello Stranger.
His performance won him the Star Hunter Award, which is given out by the Shanghai International Film Festival to emerging stars in the Asian film industry in recognition of their outstanding achievements.
He's continued to perform in films and television shows, but he's also branched out into scripting, creating — and then starring in — blockbusters like Pee Mak and One Day, as well as some other projects.
6). Theeradej Wongpuapan
Theeradej Wongpuapan was born into a family of actors, like his father, Weeraprawat Wongpuapan, an actor, and his mother, Kanchana Wongpuapan, was a scriptwriter.
At a friend's wedding, an unknown actor and activist named Kane were found by a producer, and he rapidly rose to fame by appearing in some lakorns and movies, including Go Six and Bangkok Traffic (Love) Story.
According to an official national Thai survey, he was regularly named "Most Popular Thai Male Star," and in 2012, he was admitted into Thailand's Most Popular Star Hall of Fame.
His acting in popular lakorns continues today, and he also acts as Thailand's ambassador to the United Nations Children's Fund, where he campaigns against domestic abuse and for the establishment of social stability in the country.
5). Jesdaporn Pholdee's
Jesdaporn, better known by his stage name Tik, is an engineer by profession who got his start in the entertainment industry as a presenter in television advertisements while studying at the University of the Thai Chamber of Commerce.
A filmmaker noticed one of his talents, who contacted him shortly after to take part in the film Dang Bireley's and Young Gangsters, which film critics have credited with re-energizing the Thai film industry.
As a result of his modeling, acting, brand ambassador career, Tik has also worked as a host and producer for The Navigator. This ecotourism show earned him an Honorary Doctorate in Environmental Science and Natural Resources from the Rajamangala University of Technology.
4). Nadech Kugimiya
Nadech, better known as Barry, is a Thai actor widely regarded as the "King of Presenters." He has received many awards during his career.
During a series of advertising agreements, which led to parts in some of Thailand's most successful lakorn films, in which he appeared alongside some of the country's most adored leading women, he gained national attention.
He is of Thai and Austrian ancestry and was raised by his aunt and adopted Japanese uncle. He is a passionate environmentalist who has dedicated his life to protecting the environment.
He just completed his bachelor's degree by producing a short video to raise awareness about deforestation. He hopes to continue his work in this area.
3). Mario Maurer
When he was 16, a modeling agency contacted him in Siam Square and asked him to seek a modeling contract.
This highly sought-after actor, who just completed his master's degree in political communication, initially broke into the entertainment business.
In Love of Siam, the model, half-Thai, half-Chinese, and half-German, won the leading role after building an impressive portfolio of commercials, music videos, and picture sessions.
In Thailand, he went on to have a few more essential parts, including the huge smash Pee Mak, and his popularity spread to the Philippines, where he co-starred in the film Suddenly It's Magic.
2). Prin Suparat
This Chiang Mai native, who goes by the name of Mark worldwide, is most known for his long reign as the prince of lakorns, or Thai "soap operas."
In Ngao Ruk Luang Jai, he made his breakthrough, and he is set to appear in the highly anticipated Kom Faek 2018 later this year.
Recent reports from the area indicate that he has begun a love relationship with his on-screen lakorn sweetheart, Kimberly Ann Voltemas, which has garnered widespread attention. Mark also has a black belt in judo under his belt.
1). Tony Jaa
Tony Jaa, born in Phenom Yee rum, Thailand, is one of the country's most distinguished and colorful sensations. His distinguished history includes honors such as being a Thai martial artist, action choreographer, stuntman, director, actor, and Buddhist monk, to name a few of his many accomplishments.
Jaa, who grew up in rural Thailand, paid careful attention to the films of Bruce Lee, Jackie Chan, and Jet Li when they were screened at local temple festivals.
He began training under stuntman and action film director Panna Rittikrai when he was 15 years old, and he put in years of hard work before earning his breakthrough part in Ong-Bak: Muay Thai Warrior at the age of 18.
Throughout the years, he remained a mainstay in Thai action films until his tale came full circle and attracted the attention of Jackie Chan, who cast Jaa in Rush Hour 3.
More recently, he has been in films such as Furious 7 and xXX: Return of Xander Cage and the 2017 blockbuster Triple Threat, in which he co-starred alongside Scott Adkins and Vin Diesel.
https://www.youtube.com/watch?v=OoohNjLu7B4&ab_channel=FightScene
Conclusion:
Even though it is just the tip of the iceberg, the Thai acting ability in this movie is impressive. There are indeed 10 actors in this production, but three of them are expert Taekwondo athletes.
This man was born with no legs, yet he is more athletic than most of us, even those who have two legs.
Many of the performers on stage and in the movie are award-winning multi-talents who perform abilities beyond the stage and film, including skiing, writing poetry, and being a novelist.
While no one can predict precisely what it is about the nation that yields such a high-achieving set of actors, there are many possible reasons.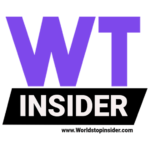 Top 10 Lists of the people, things, places, most expensive, animals, most popular, luxury and high rankings of world. World's Top Insider focuses on the top ten lists of best, greatest and top rankings in the world.