Airplane hangars are a worthwhile investment for anyone in the aviation industry. They provide a safe and secure place to store aircraft and can be used for various purposes. The rising demand for commercial aircraft is one of the significant factors driving the aircraft hangar market growth.
If you need an air plane hangar, there are four aspects you'll want to think about before constructing them.
Size
The size of your hangar is one of the essential aspects to think about before constructing one. You must make sure that it is large enough to fit your airplane or airplanes comfortably. You should avoid having a cramped and cluttered space.
You also need to consider the future when deciding on the size of your hangar. If you think you may add more airplanes to your collection down the road, building an enormous hangar now is worth it. This way, you will not have to go through the hassle and expense of expanding later on.
Also, it should be tall enough to accommodate your airplane's wingspan. If you have a bi-plane, you will need even more height. You don't want your airplane's wings to get clipped when trying to enter or exit the hangar.
Location
One of the essential aspects of constructing a hangar is its location. The hangar should be situated in an area not prone to flooding or other weather conditions that could damage the plane. It should also be close to a runway so that planes can take off and land easily.
Another consideration is the security of the area. The hangar should be situated in a secure area with little chance of theft or vandalism.
Design
The next aspect to think about is the design of your hangar. You'll need to consider the type of aircraft you want to store in your hangar and the size and configuration. If you're planning on storing more than one airplane, you'll your hangar should be large enough and have enough space for both planes.
You'll also require to decide whether you want a traditional hangar or a more modern, steel-framed hangar.
You should find a reputable builder who has experience constructing airplane hangars.
Check out also: Top 15 Biggest Airports in the World
Purpose
Before you start construction on your airplane hangar, you need to have a clear purpose. Are you using it to store a small personal aircraft? Or are you building a commercial facility that will house multiple planes? The answer to the question will give the size and specifications of your hangar.
Don't mistake building a hangar that's too small or too large for your needs. Doing so will only lead to wasted space and money.
Another important consideration is whether you plan on using your hangar for storage only or if you also need it to service and repair aircraft.
Check out also: Top 10 Fastest Fighters Jets In The World
Final Thoughts
Airplane hangars are a significant investment, so it is essential to think about all aspects of the construction before starting. With careful planning and consideration, you can be sure to build a functional and lasting hangar for your planes.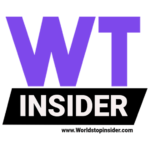 Top 10 Lists of the people, things, places, most expensive, animals, most popular, luxury and high rankings of world. World's Top Insider focuses on the top ten lists of best, greatest and top rankings in the world.