It is one of the most challenging difficulties that you may ever face in your life since it damages the structure of your body and harms your health.
It is thus imperative that you lose weight, but how do you go about doing so? It is very tough and exhausting to attempt to lose weight on your own since you will find yourself lost and confused because you will not know where to begin or what to do to start with.
A qualified personal trainer can quickly fix this issue for you, allowing you to fast alter your physique without wasting your money or waiting an excessive amount of time to get the results you want. The personal trainer teaches you how to lose weight properly and pushes you to attain your objectives, including feeling fantastic, getting in shape, and leading a healthy lifestyle.
When seeking a professional personal trainer who can help you change your physique, have a look at the top 15 Best personel trainers in the world, who have been chosen based on their expertise, fame, and effectiveness.
15. Christian Thibaudeau
Personalized training with Christian Thibaudeau
Christian's name will be known for frequent readers of T-Nation, and he provides two significant services on his website: online coaching with and without nutritional advice.
Both of these services are entirely booked at the time of writing, and there is a waiting list to be placed on any Christian's coaching.
Christian's one-of-a-kind coaching style is based on Neuro typing, a technique for identifying the most appropriate training program, dietary regimes, and supplementation plans based on your brain chemistry.
14. Kayla Itsines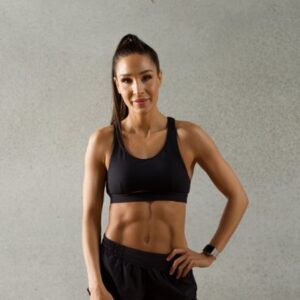 Kayla Itsiness is a certified personal trainer.
Kayla is the Australian co-creator of the Bikini Body Guides and is a fitness enthusiast. She offers 28-minute exercises to ladies all around the globe who are eager to sweat, have fun, and enjoy getting into shape while doing so. Her training is offered via an app called Sweat with Kayla, which has a vibrant community of women who are gaining confidence in their bodies thanks to Kayla's coaching and encouragement. Women all around the globe have benefited from her six-week group coaching program, which has helped millions of women alter their bodies.
13. Jamie Alderton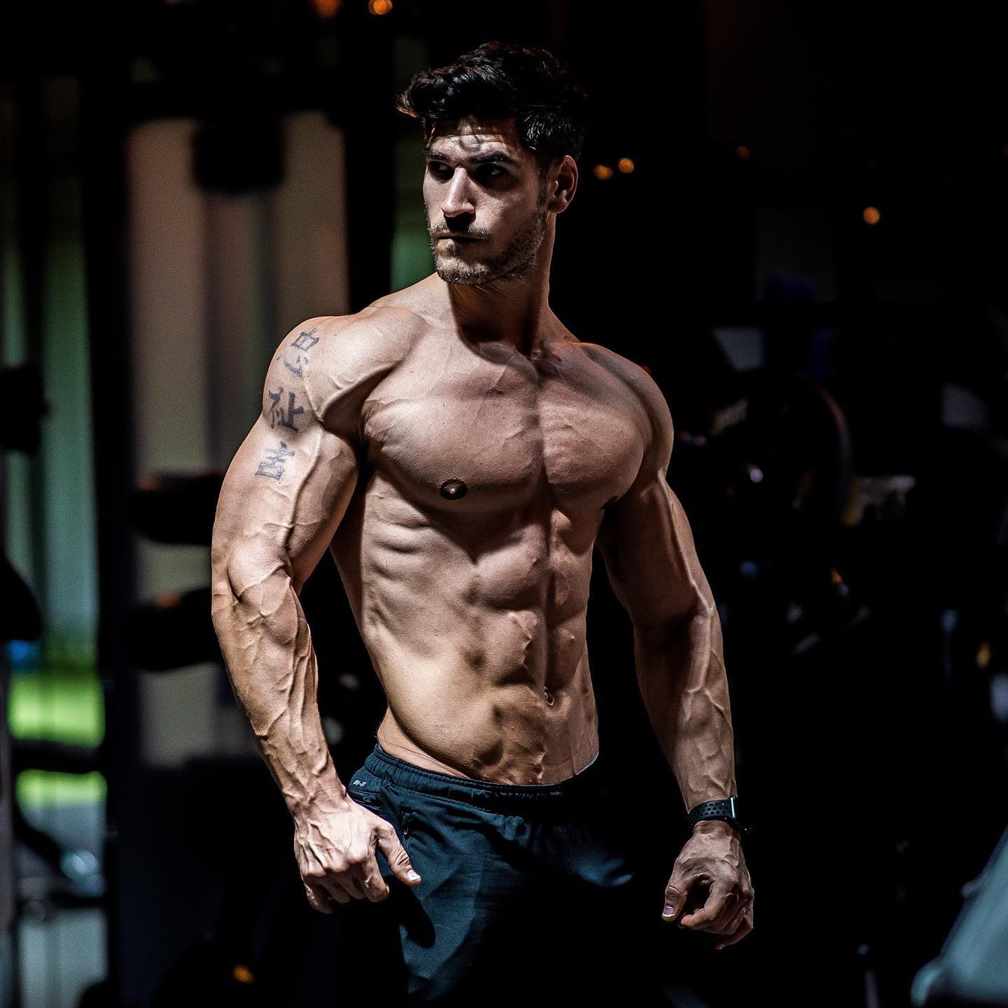 Jamie Alderton is a certified personal trainer.
"Train With Jay" founder Jamie Alderton is incredibly well-known in the United Kingdom for his "daily information bombs" on his social media channels, his sea dives (even in the winter!), and his group training program.
The six-week challenge is relatively reasonable, and it comes with the added benefit of the support and accountability provided by a free Facebook group.
Every day of the challenge is filled with a spirit of friendly rivalry and friendship result of this. He organizes tournaments in which participants may win gym equipment.
He is committed to pushing himself even harder than he pushes his customers – with massive physical feats such as Box Jump Everest being performed for charitable purposes.
12. Alexia Clark
Alexia Clark is a certified personal trainer.
In addition to providing new daily routines, dietary guidance, and direct one-on-one accountability if you need it, Alexia is also a virtual fitness coach.
The ultimate purpose of her exercises is for you to be continually challenged and stimulated by them. Not just physically but also psychologically.
She devises everyday challenges to keep motivation high and foster a feeling of belonging among her "QUEENTEAM" participants.
Membership in her group training program is relatively reasonable, and her social media pages are brimming with fantastic ideas that can be implemented into any at-home training regimen.
11. Personal Training with X-Fit, Inc
Personal Training with X-Fit
This group of very competent and educated personal trainers is a great place to start in Bangkok. Their in-home personal training service is designed for those that want the flexibility of one-on-one instruction at their convenience.
Their training is supported by dietary assistance, and they use a complete body training method.
X-Fit has been in business since 2005 and has relied mainly on one promotion technique during that time: simply providing fantastic results for its consumers as rapidly as possible.
All programming is based on sound basic ideas found in exercise science, physiology, and other disciplines. Training and fitness evaluations are carried out under NASM and Ace guidelines, and the analysis of performance is based on the data acquired before making any alterations.
10. Benjamin Stone
Personalized training with Benjamin Stone
Benjamin Stone, a personal trainer located in Los Angeles, works with customers all around the globe via his unique online training platform, which he developed.
A personal fitness concierge, he assists customers with their training, diet, and other lifestyle elements to help them achieve their fitness goals more quickly.
The ability to give flexible and highly individualized help in areas other than exercise is one of the most significant benefits of online training, apart from the opportunity to choose from among the top fitness specialists on the planet.
9. Re-energized Personal Training
Invigorated Fitness for Gary Stimson
Recharged Personal Training, based in Brisbane, Australia, facilitates the connection between those searching for assistance with their health and fitness and the most appropriate local trainers for them. Gary Stimson, the company's founder, believes that the "best" personal trainer is the one who is tailored to each individual's needs.
To have a pleasant experience with a trainer, choosing the correct trainer for you is crucial. The connection you create with your trainer will play a significant role in how well any client can connect with their programming and performance. Exceptionally inexpensive and entirely adaptable with the ability to stack and mix one-on-one personal training sessions with group fitness courses. It is a personal touch that will assist you in finding the perfect fit for your requirements.
8. Leading Edge New York
New York's most cutting-edge personal trainers
Leading Edge is a group of personal trainers located in New York City, known for its fast-paced and competitive environment.
To get noticed in New York, you must have an exceptional product or service, as well as a tireless commitment to executing your company vision to the most significant possible level.
These personal trainers will come to your house in New York City, Brooklyn, or Queens to coach you one-on-one. Those who are unable to attend a training session in person also provide an online training service that includes nutrition help.
There are various options for getting the physique of your dreams, including one-on-one sessions and virtual groups. There is also a technique to fit any budget.
7. CSS Fitness
CSS Fitness is owned and operated by Chris Sutcliffe.
Based in Leeds, UK, CSS Fitness is a multi-award-winning gym and personal training facility that has received several accolades.
Their unique training program is available in various options to meet multiple objectives, including weight reduction, muscle growth, and specialized performance goals for endurance events, in addition to operating out of a well-equipped facility.
The Graft Haus, the personal training team, is so confident in their ability to assist any committed individual in reaching the goals that they provide a personal guarantee of results, backed up by extensive testimonials and transformation photos on their website.
6. Embody Fitness
James Miller Embody Fitness is a fitness brand owned by James Miller.
The personal trainers at Embody work directly with each client to ensure that they have a transforming experience while working with them.
With guidance on diet and training, injury rehabilitation, sports massage, and even osteopathy, this club provides a transformative experience for those looking to change their lives.
The gym has received several positive reviews in fitness journals and similar media, and it has even received honors for its aesthetics! This isn't your typical, everyday fitness center.
5. Scott Laidler
Scott Laidler is a certified personal trainer.
Scott is often invited to contribute to fitness publications as a consultant, and he also writes a monthly piece for The Telegraph on the topic of maintaining a healthy lifestyle.
Scott is a great believer in polishing the grasp of your physiology and how your body functions in connection to your mind to perfect your art. Every action Scott makes keeps the client connection at the forefront of his mind, and he employs emotional intelligence to assist the client in achieving the best possible outcomes.
He advises against outsourcing duties such as marketing or advertising that you have no prior understanding of since it is impossible to determine how well the work is being done without at least some previous knowledge of the subject matter at hand.
4. Shaun Stafford
Adapted Personal Training by Shaun Stafford
Shaun graduated from Oxford University with a Master's degree in strength and conditioning and immediately began a bodybuilding career after leaving school.
Following that, he went on to have a semi-professional rugby career, and more recently, he has concentrated on personal training.
His performance gym, which serves many customers, including those who compete in rugby, and extensive social media presence allows him to assist many clients.
Despite his degree of influence, he advises prospective trainers to direct their attention to the things that are essential to them in their lives.
He tells them that it is not necessary to have a large internet following to have a profoundly significant influence on someone's life and focus on the things they are excellent at and that make them happy.
3. Louise Parker
Private Personal Trainer Louise Parker
Professional in the field of exercise In addition to her novels, Louise has written many nonfiction works that have been Sunday Times bestsellers.
It is a rare accomplishment, and it shows how accessible and empathetic Louise is when she talks about the connection between feeding your body well and keeping "lean for life.".
Since establishing her firm in 2007, Louise has assisted around 20,000 people, an incredible amount! Louise has taught her skills to a group of coaches, allowing her to have an even more significant influence on more individuals each year as a result. Louise is a firm believer in the need to align objectives with values.
As a customer who has achieved their objective and as a company owner, it is essential to understand both sides of the equation. Having the ability to operate from a position of vision means that you can serve others in a manner that is meaningful and helpful to them in some way.
2. Matt Roberts
Matt Roberts is a certified personal trainer.
London-based trainer Matt works with much famous clientele and is also the author of a book on fitness and his line of fitness clothes.
Despite his almost celebrity trainer status, he maintains a practical approach to his work. He understands that engaging with ordinary people and assisting them in achieving the outcomes they want generates referrals and word-of-mouth revenue for his firm.
Because of his 23 years of experience in the fitness business, Matt knows a thing or two about connecting to people, and he believes that interpersonal skills are one of the most crucial things an aspiring fitness professional can possess.
1. Nick Mitchell
Nick Mitchel's UP Fitness program
Nick is the creator of Ultimate Performance. He has a bachelor's degree in psychology. He is located in London, although his facilities are spread over four different continents across the world.
He is the author of four books on body transformation and a team of 250 expert body transformation coaches.
Nick understands that to be a genuinely effective personal trainer, and you cannot ignore the necessary business abilities.
These are the same abilities that have enabled him to build a multimillion-dollar worldwide company while making a meaningful difference in the personal lives of his customers by assisting them in transforming their bodies, mindsets, and lives into what they want.
Conclusion
Since the alarming rise in health difficulties has occurred in recent decades, individuals have grown more conscious of their eating choices and have developed healthy activities such as participating in sports, meditation, and exercise.
The worldwide health and fitness club market has seen significant expansion due to the public health issue.
Aside from the growing focus placed on health, the encouragement provided by fitness heroes is another essential aspect that has considerably impacted the number of people who go to the gym.
Health and fitness instructors have received widespread recognition due to their ability to empathize with their learners while guiding them along the road to physical health.
To get fitter and live a better life, you must become acquainted with these well-known fitness professionals and their training routines detailed in this article.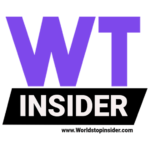 Top 10 Lists of the people, things, places, most expensive, animals, most popular, luxury and high rankings of world. World's Top Insider focuses on the top ten lists of best, greatest and top rankings in the world.