"A thing of a beauty is a joy forever." How rightly John Keats has said it. Beauty is a subjective concept because its exposure varies from person to person.
Beauty can be anything that successfully knocks the air out of you at first glance.
Being on the top list, one needs to be ideal and flawless. But doing so is difficult because it requires great effort and hard Work. These are the real jewels that make it to the list.
The physical attractiveness of a woman is not the only thing that makes a guy go wild and do everything for her; their sense of humor, adventurous spirit, compassion, and the preservation of traditional values are all important factors.
These are only a few of the characteristics of inner beauty that contribute to a woman's overall appeal. Here we go, the list of the most beautiful women in the world.
20. Kate Upton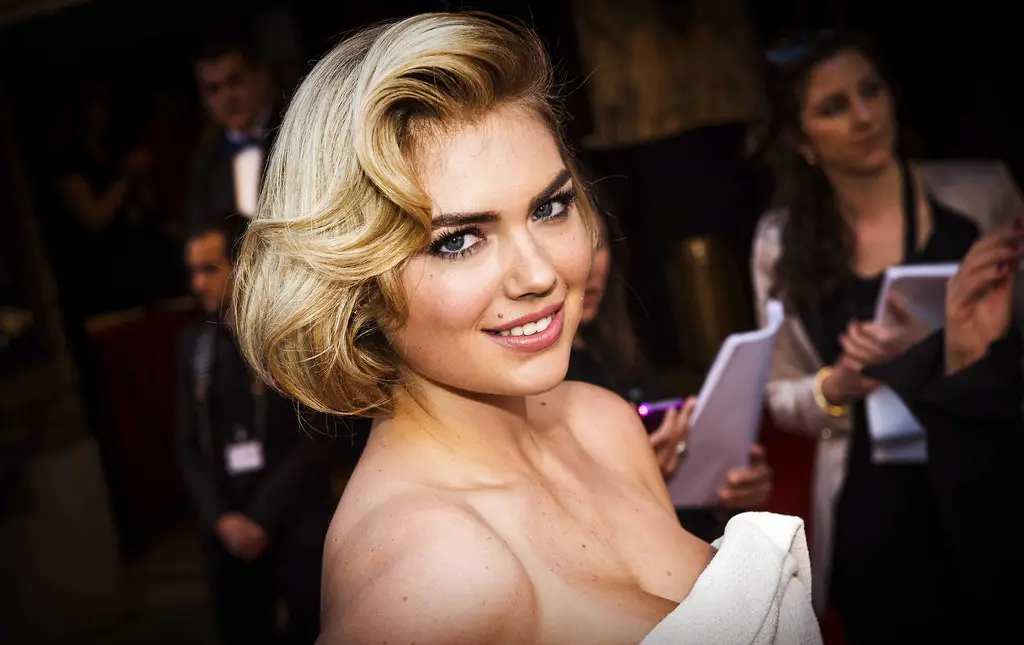 In the United States, Katherine Elizabeth Upton was born on June 10, 1992, a model and actress in Los Angeles. For the years 2011, 2012, 2013, and 2017, she walked the cover of Sports Illustrated Swimsuit Issue for the first time.
After being photographed by Steven Meisel for the November 2012 Vogue Italia cover and Mario Testino for the January 2013 Vogue UK cover, Kate Upton landed the June 2013 Vogue cover.
She's not simply one of the hottest models of her generation because of her sultry curves.
However, she's also the brains behind some of the sexiest images to ever grace our screens.
Upton was voted Model of the Year at Mercedes-Benz Fashion Week's 10th annual Style Awards in September.
She comes in at the top of nearly every list of the most attractive models, earning an honorable mention in each one.
19. Priyanka Chopra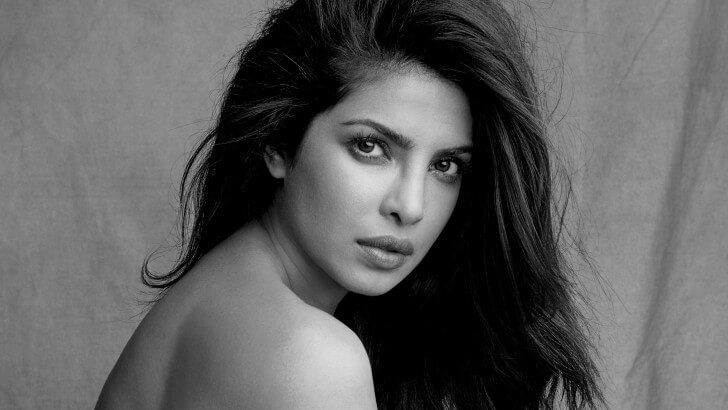 Only one from India is incredibly beautiful, and the way she carries herself despite being a dusky-toned lady is praiseworthy and phenomenal.
In addition to being an actress and singer, Priyanka Chopra Jonas is a model, film producer, and film director from India. Chopra, who was crowned Miss World 2000, is a well-known and highly paid Indian entertainer.
In addition to two National Film Awards, she's also been nominated for five Filmfare Awards.
The actress, who has appeared in more than sixty films in countries worldwide, has been largely responsible for getting the world to take Indian cinema seriously. She's also making a move to Westerns, having already starred in several big-budget films.
18. Paz Vega
Paz Vega is the stage and screen name of Mara de la Paz Campos Trigos (born January 2, 1976).
Later, the celebrity became well-known in Spain, and she had roles in shows like "Friends," which helped to further her career and renown.
In the 2019 version of the 1986 telenovela Cuna de lobos, she plays Catalina Creel. Vega has the appearance of a Spanish nobleman.
In her own country, Spain, she is a well-known actress and model. Because of her role in the "Menudo es Mi Padre," she became well-known and well-known.
She's also on the list due to her stunning looks, as well as her impressive abilities. In addition to being well-dressed, she also has a wonderful physique.
17. Jourdan Dunn
Model and actress Jourdan Sherise Dunn are from the United Kingdom.
It's impossible not to be impressed by her beauty. In 2006, she was found in a Hammersmith Primark and signed to the London agency The Squad Management.
At the beginning of 2007, she began making appearances on international catwalks. For the first time in nearly a decade, she walked down the Prada catwalk in February 2008.
Jourdan Dunn is one of the most known faces because she walks the international runways as if they were her local streets when it comes to the fashion world.
In addition, she was the first-ever British-African model to feature in Forbes' list of the highest-paid models.
16. Margot Robbie
Margot Elise Robbie was born in Sydney, Australia, and currently lives in Los Angeles, California.
As a result of her accomplishments, she's been nominated for several awards and recognitions throughout her career.
These include two Academy Awards, three Golden Globes, five Screen Actors Guild nods, and five BAFTA nominations. Furthermore, this Australian beauty is one of our most desirable and skilled acting exports. Her Work is known.
She's one of Hollywood's hottest newbies since Martin Scorsese cast her in The Wolf of Wallstreet.
15. Adriana Lima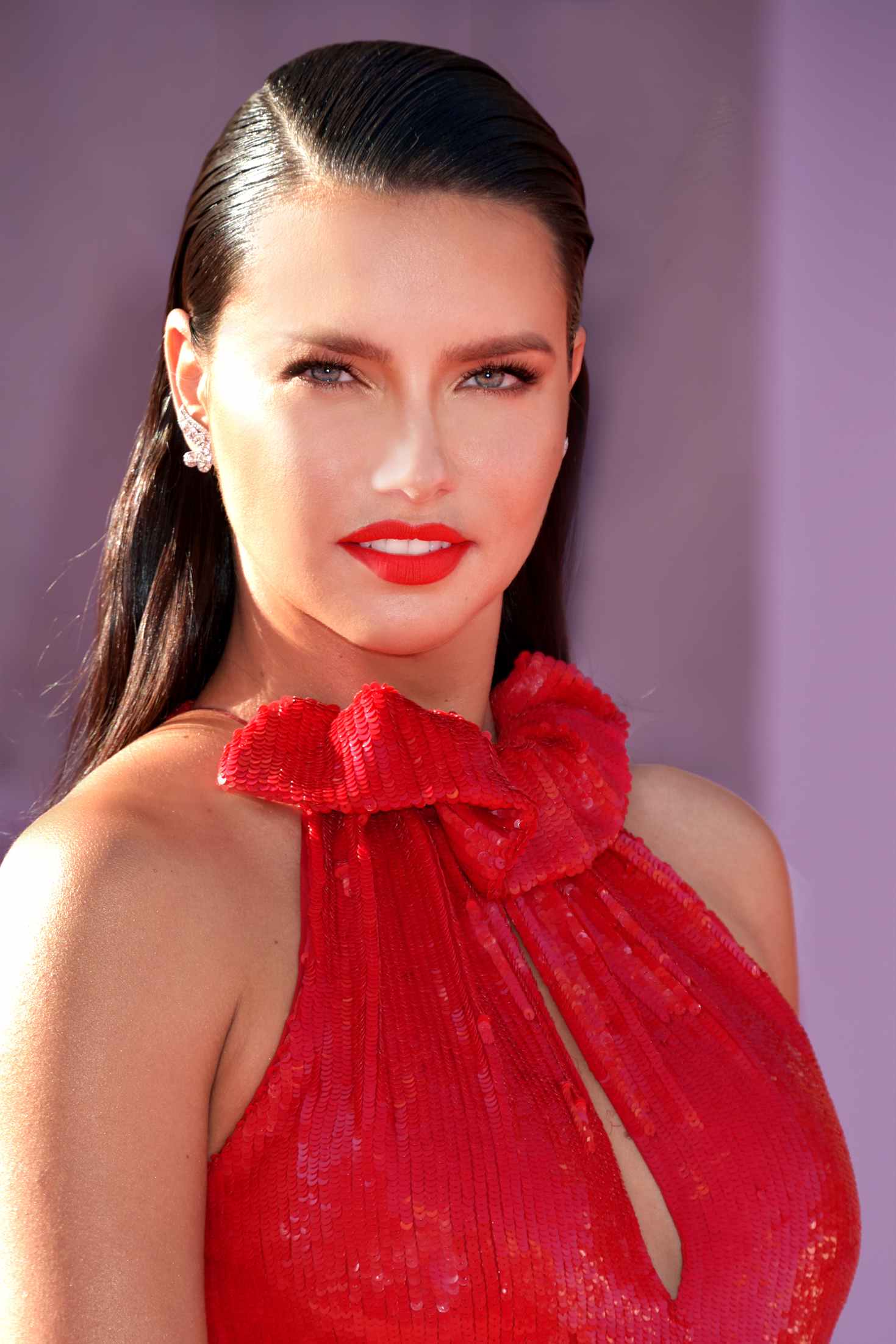 From 1999 through 2018, Adriana Lima was a Victoria's Secret Angel most recognized for her Work in Brazil. In 2017, she was crowned "the most valued Victoria's Secret Angel" after being the longest-running model.
The Brazilian goddess created a cultural sensation with one of the tackiest catwalks displays ever, inspiring a legion of gorgeous women to imitate her. In addition to being a mother of two, the 40-year-old model is the most valued Victoria's Secret model. That would explain why she continues returning.
14. Irina Shayk
For a short time, she was known as Irina Shayk after her debut as the first Russian model to appear on the cover of Sports Illustrator's 2011 Swimsuit Issue. "Industry Icon," according to Models.com.
We eagerly await her return after the birth of her daughter, which is sure to be her most electrifying yet.
13. Chrissy Teigen
She is also a model and television personality in the US who goes by Christine Diane Teigen. Her talents include being a witty, hilarious, and stunningly gorgeous woman, and she has a penchant for enraging presidents on Twitter.
The only true love of my life. The part-Thai, part-Norwegian model has a storied career, having appeared in magazines like Sports Illustrated and Maxim and hosting a segment on the game show Lip Sync Battle.
12. Rihanna
Robyn In addition to her roles as songwriter and performer, Rihanna Fenty is also an actor, fashion designer, and businesswoman from Barbados.
When it comes to Rihanna, she has a lot to deal with. Her love life is the subject of relentless media scrutiny, and she is forced to watch helplessly as millions of clumsy white people attempt to bogle ' Work.' Which, let's face it, must be excruciatingly painful.
Although she's known as the "Queen of Bajan Pop" and "IDGAF Instagram Comments," Rihanna has had 14 Billboard Hot 100 number-one singles, eight studio albums, and over 141 international music accolades to her credit. The fact that Rhianna is one of the prettiest ladies in the business year after year means you can't blame fans for dancing and swooning over her.
11. Cristina Chiabotto
Cristina Chiabotto, the 2004 Miss Italia, is ranked as the most attractive Italian woman. Model, TV hostess, and showgirl are just some of the jobs she's held.
On the Juventus Channel, she is a TV personality and host. Chiabotto is from Turin and is a fan of Juventus. She even starred in a commercial alongside Alessandro Del Piero.
She stands at the height of 182 centimeters (5 feet 11.5 inches). Chiabotto underwent a breast enhancement procedure. Fans and the public are drawn to the sleek body and matching head.
10. Kim Kardashian
Kim Kardashian West (born Kimberly Noel Kardashian on October 21, 1980) is an American television personality, socialite, model, and entrepreneur.
As a friend and stylist to Paris Hilton, Kim Kardashian initially came to the media's attention. However, in 2007, a sex video from 2002 featuring Kardashian and her then-boyfriend Ray J, titled Kim Kardashian, Superstar, was published.
Instagram, television, and magazine covers have all helped Kim Kardashian build a brand just by being herself. She even managed to land one of hip hop's most discerning figures in Kanye West.
As a mother of four, she also runs multiple successful businesses, from cosmetics to shapewear. She also organizes some of Hollywood's most extravagant parties.
9. Giorgia Palmas
In addition to her work as a model, Giorgia Palmas is a television personality from Italy. As a result of her appearances on the Italian news program Striscia la notizia, she quickly rose to fame.
In 2000, she shot to fame by finishing second in the IAAF World Championships. Giorgia Pаlmаs, from that point on, is a real celebrity with undeniable good looks.
This was revealed during her performance on the popular television show 'Strica la Notizia.' She was well praised by the fans, where she was.
Since she began her professional career years ago, she has been in several television shows, one being 'Sola de Fámos.
' She was a contestant and victorious. Also, a well-known model, she represents several brands in her country and worldwide, including the sotto slub Underwear. In addition, the photo is the main feature of the calendar of the popular Sas magazine.
8. Jasmine Tookes
The Afro-American models seem to dominate today's American manufacturing scene, according to a recent study.
One must admit that they have a unique brand of sourness. At No. 9, we have one such African American model called sassafras socks.
Inspired by the famous model year sanks, Jasmine began modeling at the age of 15.
This Victoria's Secret angel may turn heads in her direction, especially as she walks the ramp for promoting the products of corporations like Calvin silver, sommy silver, and others.
Tookes has been in editorials for Vogue, Harper's Bazaar, Numéro, W, and V and in Italian, American, French, German, and Spanish publications. She's one of the top models in the American modeling scene today, completely ignoring the No. There are nine places on this list.
7. Ashley Graham
As well as being stunningly beautiful, Ashley Graham, who is a plus-size supermodel, also has a strong business drive. She has made a name for herself as the world's sexiest curvy model, and her name is now a lucrative brand.
For the Canadian brand Addition Elle, she recently produced a lingerie collection, and she also released a swimsuit line for women of all shapes and sizes.
6. Nicole Scherzinger
An American singer and actress named Nicole Scherzinger, Honolulu-born with a Kentucky upbringing, began performing at the age of 14. She went on to study musical theatre at Wright State.
While we can't fully excuse her X Factor addiction, we believe that most people would gladly hire some bright-eyed, provincial karaoke singers if Simon Cowell negotiated to pay for them. Pay their bills, Nicky (and keep us on the edge of our seats), because you're one of the most desirable ladies in the world.
https://www.youtube.com/watch?v=KHuZ1VYJcr4&ab_channel=TheWendyWilliamsShow
5. Kylie Jenner
Known professionally as Kylie Jenner, Kylie Kristen was born on August 10, 1997, in Los Angeles to Kris Jenner and Tyga Jenner.
Kylie Jenner is an American reality television actress, best known for her time on the hit show Keeping Up with the Kardashians on E! In 2012, when she was 14, Kylie teamed up with PacSun and her older sister Kendall to design a clothing collection called "Kendall & Kylie.
" Beautiful American model Kendall Jenner is also an unplanned TV character socialite and a well-known social media star. Her birth year is 1997, and she was born in the city of Los Angeles.
Her actual age is currently 23 years old. She is well-known for her role in the E! reality series Keeping Up with the Kardashians, in which she played a close observer of the family.
In a moment from the reality tv show America's Next Top Model, she appeared with her sister Kendall and mother Kris Jenner in 2012. Stormi Webster, the couple's first child, was born in 2018 to Kris Jenner and musician Travis Scott. Between 2014 and 2017, Jenner was in a relationship with skilled rapper Tyga.
4. Kendall Jenner
You may call her a "real supermodel" or not, but there's no denying that Kendall Jenner's career is on fire. At the age of 14, Jenner got her start in the modeling industry.
For the next two seasons, she appeared in high-profile commercial print ad campaigns and photoshoots for high-fashion designers at New York Fashion Week, Milan Fashion Week, and Paris Fashion Week.
Love and different international Vogue editions have used Jenner as an ad model and cover girl, an Estée Lauder brand ambassador.
In 2015, Forbes magazine ranked Jenner as the 16th highest-paid model, earning an estimated US$4 million annually. For the first time since 2002, Kylie Jenner was crowned the highest-paid model in the world by Forbes in 2017.
She replaced Gisele Bündchen, who had held the title for almost 14 years before that. With Kendall as a youthful flag bearer, she is proving to be less provocative than the reality program that launched her family's popularity and unquestionably one of the world's hottest ladies.
3. Bella Hadid
Isabella Khair Hadid (born October 9, 1996) is an American model who grew up in Los Angeles, California.
Her parents are real-estate entrepreneur Mohamed Khair and former model Yolanda Khair. In 2014, she signed with IMG Models and began working as a female model.
As a result, she was named "Model of the Year" at Model.com's Year 2016 Awards in December. Despite being diagnosed with Lyme illness in 2013, she was the youngest person on Forbes' list of the world's highest-paid models for 2017.
2. Gigi Hadid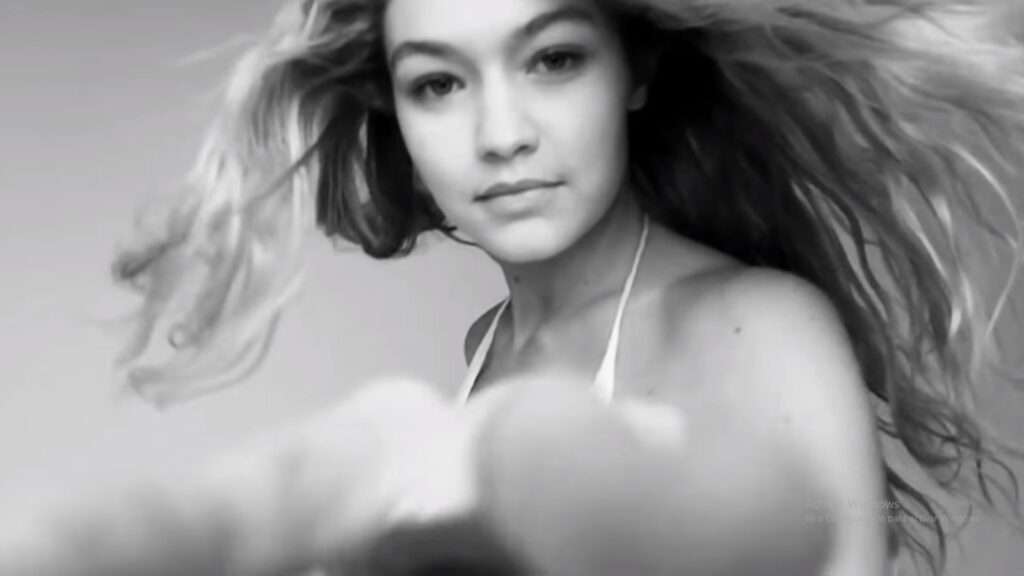 Model Jelena Noura Hadid is from the U.S. Models.com's Top 50 Models list included her for the first time in November of 2014.
In the time since she was a mere Real Housewives of Beverly Hills afterthought, Gigi Hadid has gone from being one of the world's hottest women to the reigning princess regent of supermodels.
The British Fashion Council honored her International Model of the Year in 2016.
Hadid has appeared on the covers of 35 Vogue magazines throughout the world in the last four years. Gigi is destined to be the gorgeous lady on the planet for many years to come.
1. Emilia Clarke
Euphemia Emilia English actress Emilia Clarke, born on October 23, 1986, in London, was raised by her single mother and older sister. Emily Clarke has it all: good looks, intelligence, and an army of dragons as pets.
A staggering AU$3.54 million is earned by the Game of Thrones actress every episode as of 2018. Even though she has been on several lists of the 'sexiest alive,' she is also a well-known defender of women's rights and an outspoken proponent of gender parity.
Clarke made her breakthrough as Daenerys Targaryen in the HBO epic fantasy series Game of Thrones (2011-2019).
Aside from four Emmy Award nominations, she was recognized internationally for her Work in the role. Her influence was recognized in 2019 when she was named one of Time magazine's 100 most influential people in the world.
Conclusion.
The beauty of every woman lies in her individuality as an artistic work of art.
A woman's smile may sway even the most tenacious of men, and their entire world can be turned upside down as a result.
In addition to a woman's physical appeal, her sense of humor, adventure, empathy, and the preservation of cultural values are all vital components in making a man fall head over heels in love with her and do everything for her.
Only a handful of the qualities associated with self-worth appeal to a woman's overall attractiveness, and they set them on the top.