List of 20 Top Hottest Female Celebrities In Hollywood and World, A thing of beauty is a joy forever." How rightly John Keats has said it. Beauty is a subjective concept because its exposure varies from person to person. Beauty can be anything that successfully knocks the air out of you at first glance.
Being on the top list, one needs to be ideal and flawless. Physical attractiveness is not the only thing that makes a guy go wild and do everything for her; their sense of humor, adventurous spirit, compassion, and the preservation of traditional values are all essential factors.
These are only a few of the characteristics of inner beauty that contribute to a woman's overall appeal. Here we go, the list of the hottest female celebrities in Hollywood.
20. Beyoncé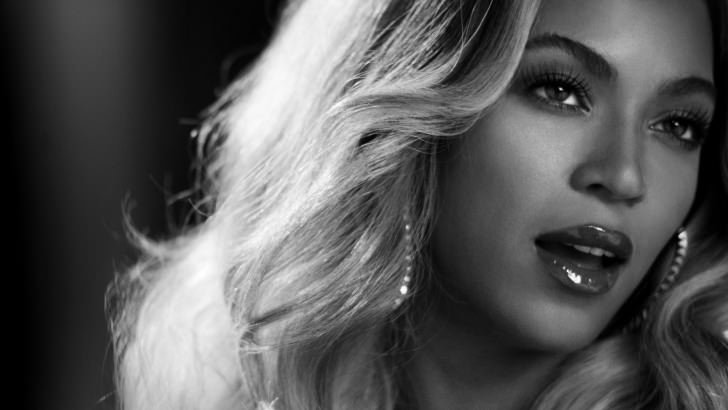 Beyoncé Giselle Knowles-Carter is an American singer and actor. Her first solo album, Dangerously in Love (2003), was met with solid fan anticipation after the group's long sabbatical, with the U.S. Billboard Hot 100 number-one singles "Crazy in Love" and "Baby Boy" (retained their #1 positions upon their return). With an estimated 118 million records sold globally, Beyoncé is among the best-selling recording artists in the world.
She has been called the highest-earning black musician in the history of the music industry. Meanwhile, she was designated one of the 100 women who had shaped the previous century by Time magazine. She has amassed $350-500 million by putting in her all and working hard.
19. Jennifer Aniston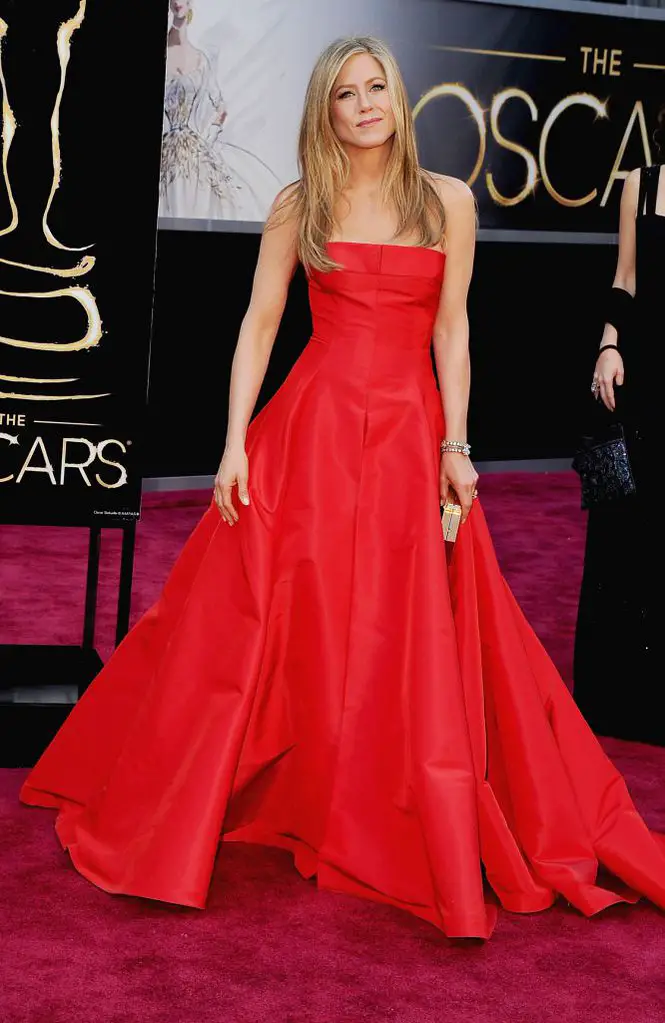 Who does not know the hottest Rachel Green? American actress, producer, and businesswoman Jennifer Joanna Aniston (born February 11, 1969) is known for her films, television, and commercials roles. She is now one of the country's highest-paid actresses since her career took off in the 1990s.
More than $1.6 billion has been earned by her as the star of 12 films that have made at least $100 million worldwide. As Rachel Green on Friends (1994–2004), Aniston became a household name worldwide, winning three Primetime Emmys and three Golden Globes.
Many magazines have placed Aniston on their rankings of the most attractive women in the world. Estimates put her net worth at $300 million.
18. Tessa Thompson
Being an actress, Tessa Thompson is also a singer, and many International Fashion Magazines listed her as one of the hot Hollywood actresses.
Her breakout was the leading role in the independent Mississippi Damned drama movie of Tina Mabry and the Colored Girls drama movie of Tyler Perry.
For her roles in comedy-drama Dear White People, Thompson got positive criticism. She won famous acclaim for her role as Valkyrie in the Marvel Cinematical Universe, Super Heroes Thor: Ragnarok, and Avengers: Endgame.
17. Jessica Alba
An actress and an entrepreneur, Jessica have been included in the world's best women lists by publications such as Men's Fitness, Vanity Fair, and F.H.M. At the age of 13, she started her appearances in television and recording.
Still, at 19, she became famous as the leading actress in Dark Angel's television serial, in which she was nominated as Golden Globe.
She quickly became a Hollywood actress and has appeared in many boxing classics, such as Fantastic Four, Fantastic Four: Rise of Silver Surfer, Good Luck Chuck, Valentine's Day, Little Fockers, and Mechanical: Resurrection. She is a perfect example of charisma and hotness.
16. Elsa Pataky
Elsa Lafuente Median, better known by her stage name Elsa Pataky, was born on July 18, 1976, in Madrid, Spain. Pataky is a well-known and respected Spanish model, actor, and producer.
When it came time for her post-college plans, the Spanish actress had a plan in place. After graduating from college, she began auditioning for roles in television dramas and reality shows.
Pataky is best known as Elena Neves in The Fast and the Furious film series. She has appeared in Snakes on a Plane (2006), Giallo (2009), and Give them Hell, Malone (2010). (2009).
In addition, she appeared in the Spanish film Di Di Hollywood (2010). She's gorgeous, but she also has a sharp mind. As soon as she appeared in "Al Salir De Clase," Elsa Pataky became well-known. After that, she was adored by many Spaniards. As a result, she has been cast in a slew of series and films. She has a terrific face and a lovely physique like Pataky.
15. Rihanna
Robyn In addition to her roles as songwriter and performer, Rihanna Fenty is also an actor, fashion designer, and businesswoman from Barbados.
When it comes to Rihanna, she has a lot to deal with. Talking about her beauty then has always been a hot topic. Her love life is the subject of relentless media scrutiny, and she is forced to watch helplessly as millions of clumsy white people attempt to bogle 'Work.' Which, let's face it, must be excruciatingly painful.
Although she's known as the "Queen of Bajan Pop" and "IDGAF Instagram Comments," Rihanna has had 14 Billboard Hot 100 number-one singles, eight studio albums, and over 141 international music accolades to her credit.
The fact that Rhianna is one of the prettiest ladies in the business year after year means you can't blame fans for dancing and swooning over her.
14. Vanessa Kirby
Kirby has left people speechless with her remarkable and sensational performances, from the most elegant to the most talented actress. She received the British Academy Television Award for Best Supporting Actress for her performance as Princess Margaret in The Crown of the Netflix Century.
She was appointed to the Primetime Emmy award for being a leading dramatic actress. Matt Trueman of variation described her as "the great stage actress of her generation capable of the more unintended decisions," and has also appeared in many stage plays, winning three applications for the Ian Charleson Awards.
In 2020, at the Venice Film Festival of Bits, she earned more significant acclaim for her part in the action movies Mission: Impossible – Hobbs & Shaw and won the Volpi Cup for Best Actress.
13. Sophie Turner
The English actress Sophie Belinda Jonas but more famous by name Sophie Turner is one of the most top-ranked actresses leaving her mark in the industry forever with her spellbind and tremendous performances.
She has yellow and toned skin color with perfect height. She made her acting debut as Sansa Stark in the Game of Thrones series of HBO's epic fantasy T.V. series, for which in 2019 she was nominated for a Primetime Emmy Award for a Drama Series.
The thirteenth story appeared in the T.V. film Turner and debuted in Another Me. She starred in the Barely Lethal adventure comedy and played a teenage Jean Grey/Phoenix in the X-Men film series.
12. Lauren Cohan
Maggie Greene is a British-American actress best known for her role in the A.M.C. post-apocalyptic horror series The Walking Dead (2011–2018; 2020–present). She is a sight to behold and one gorgeous celebrity of Hollywood.
Bela Talbot in Supernatural (2007–2008), Rose in The Vampire Diaries (2010–2012), Vivian McArthur Volkoff in Chuck (2011), and Francesca "Frankie" Trowbridge in Whiskey Cavalier (2011–2012) are some of her other significant television appearances (2019).
She has appeared in Van Wilder: The Rise of Taj (2006), The Boy (2016), All Eyez on Me (2017), and Mile 22 (2018), as well as a slew of other films (2018).
11. Vanessa Hudgens
From being an innocent Disney star to a superhot model and actress of America, Vanessa Hudgens is a sight for sore eyes. In addition to her acting and singing career, Vanessa Hudgens is also a well-known fashion designer.
High School Musical films (2006–2008) provided Hudgens significant mainstream popularity after her feature film debut in Thirteen (2003) when Gabriella Montez played.
She signed a contract with Hollywood Records after the success of her debut film, which led to the production of two studio albums, V (2006) and Identified (2008).
10. Julianne Hough
Charismatic and graceful, these two words perfectly define how Julianne Hough is. On July 20, 1988, she was born in New York City as Julianne Alexandra Hough (born 1988).
As a professional dancer, she debuted on A.B.C.'s Dancing with the Stars in 2007, where she went on to win two seasons with various A-list celebrities.
She returned to Dancing with the Stars in 2014 as a permanent judge after departing the show in 2009, a role she kept until 2017. This is the third time she has been nominated in the Outstanding Choreography category at a Primetime Emmy Awards, winning the award in 2015 along with her brother Derek Hough and Tessandra Chavez.
9. Amber Heard
Amber Laura Heard is an American actress born on April 22, 1986, in Los Angeles. The list is incomplete without her name is not mentioned.
In All the Boys Love Mandy Lane, her first feature film role after a string of supporting parts in cinema and television, actress Amber Heard established herself as a leading lady (2006).
In Never Back Down (2008) and Pineapple Express (2009), she had supporting parts that made her a household name (2008). Since then, she has had many notable roles in films such as Drive Angry, Machete Kills, and Magic Mike XXL, among others (2015).
8. Michelle Rodriguez
Alas! There is so much to cover in just a single paragraph that does not do justice to her when talking about her. The popularity and talent of this actress can be judged from this that a 2013 Entertainment Weekly article described Rodriguez as "arguably the most iconic actress in the action genre, as well as one of the most visible Latinas in Hollywood."
She was critically acclaimed as a struggling boxer in the indie film Girlfight and won many prizes, including the Best Debut Performance category.
She played Letty Ortiz the following year in the hit film The Fast and the Furious, which she has played in the Fast & Furious franchise in six more films.
She has been used in many popular action movies such as Resident Evil, S.W.A.T., Los Angeles War, and Avatar. She has played several voice shows in video games, including Call of Duty and more. Her films total more than 5 billion dollars which is an incredible record.
7. Kate Upton
In the United States, Katherine Elizabeth Upton was born on June 10, 1992, a model and actress in Los Angeles. For the years 2011, 2012, 2013, and 2017, she walked the cover of Sports Illustrated Swimsuit Issue for the first time.
After being photographed by Steven Meisel for the November 2012 Vogue Italia cover and Mario Testino for the January 2013 Vogue U.K. cover, Kate Upton landed the June 2013 Vogue cover.
She's not simply one of the hottest models of her generation because of her sultry curves.
However, she's also the brains behind some of the sexiest images to ever grace our screens. Upton was voted Model of the Year at Mercedes-Benz Fashion Week's 10th annual Style Awards in September. She comes in at the top of nearly every list of the most attractive models, earning an honorable mention in each one.
6. Melanie Iglesias
Melanie, an alluring and stunning lady she is. Her birth date is June 18, 1987; she is an American model and actress based in Brooklyn, New York. She has been featured in magazines including World's Most Beautiful, Esquire, and Vibe after winning Maxim's "Hometown Hotties" contest in 2010. World Poker Tour and MTV's Girl Code and Guy Code are two of Iglesia's many MTV projects that she's been involved in. Guy Court, a spin-off of Guy Code, features her as well.
5. Mila Kunis
American actress Milena Markovna Kunis effortlessly conveys her unique character with her radiant smile and charismatic demeanor.
She and her Jewish family escaped Soviet Ukraine in 1991 when she was just seven years old. That '70s Show cast Kunis as Jackie Burkhart when she was just 14 years old.
In the Family Guy animated series, she has been Meg Griffin's voice since 1999. She is one successful actress with a stunning persona!
4. Megan Fox
Megan Fox is considered one of the sexiest actresses and models. She has made a successful career. Her numerous support roles in film and television were followed, and the A.B.C. series Hope & Faith played the leading role.
In the teen musical comedy Confessions of a teenage drama, Queen Fox made her first feature film. Fox has gained international acclaim for its breakaway appearance as Mikaela Banes in the hit action film Transformation.
In April of O'Neil, she acted in a super brave adventure film Teenage Mutant Ninja Turtles, and it's Teenage Mutant Ninja Turtles sequel. In the fifth and sixth seasons of the Fox comedy New Girl, Fox was still staring as Reagan Lucas.
3. Jennifer Lawrence
Jennifer Lawrence is widely regarded as one of the most accomplished Hollywood actors, and she is sometimes referred to as the most successful actress in the industry.
She is not only well-known for her abilities, but also for her stunning appearance. The Garden Party romance marked Lawrence's feature film debut.
She followed it up with the independent drama Winter's Bone, in which she played a mean-spirited adolescent. Her cinematic roles as the mutant Mystique in the X-Men film series and as Katniss Everdeen in The Hunger Games have helped to further her career.
Silver Linings Playbook earned her the Academy Oscar for Best Actress, becoming her the 22nd youngest person to get the honor. She was just 21 when she won the award, and she was the youngest actress to do so.
She also got a BAFTA Award for her role as a suffering woman in the dark comedy American Hustle, for which she was nominated. She received the Best Actress Award for her performance.
As frosting on the cake, Lawrence was also awarded a Golden Globe, which helped to significantly advance her professional career.
2. Jessica Biel
Beautiful eyes, perfect body curves, and dazzling smile! This is the name of Jessica Claire Timberlake, an American actress, and model. She is the hottest and stunning Hollywood actress.
It wasn't until she appeared in the family drama series 7th Heaven (1996–2006) that Biel gained the attention she needed to launch a successful acting career. [5] With more than a decade of airtime under its belt, The W.B. channel's drama series is also the longest-running television history.
1. Scarlett Johansson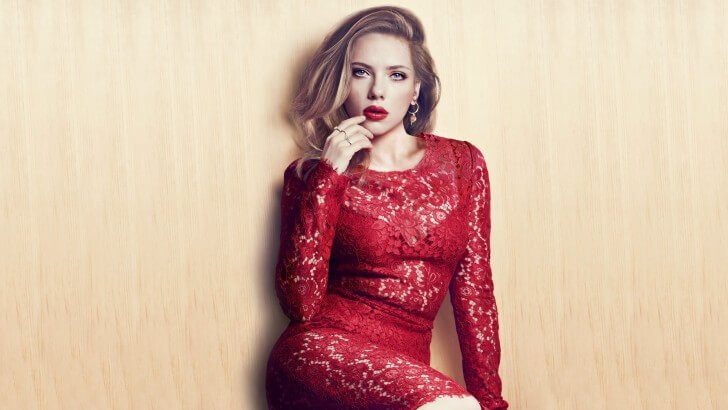 We all must be aware of the American actress and singer Scarlett Ingrid Johansson. She is a drop-dead gorgeous and topmost hottest female actress.
In 2018 and 2019, she was the world's top-paid actress and has been on the Forbes Celebrity 100 list several times.
Her movies are over $14.3 billion worldwide and make Johansson the highest stunning and famed taker actress and ninth-highest box bureau performer ever that is such a significant achievement itself.
She has been awarded many awards, including a Tony Award to Best Featured Actress and a BAFTA Award for Best Leading role, two academy awards, and five Golden Globe awards which makes her the top ranker of the Hollywood actresses.
Conclusion:
The beauty of every woman lies in her individuality as an artistic work of art. A woman's smile may sway even the most tenacious of men, and their entire world can be turned upside down as a result.
In addition to a woman's physical appeal, her sense of humor, adventure, empathy, and the preservation of cultural values are all vital components in making a man fall head over heels in love with her and do everything for her.
Only a handful of the qualities associated with self-worth appeal to a woman's overall attractiveness, and they set them on the top.